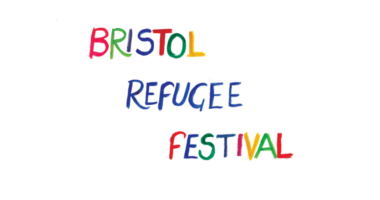 BRF2020: Making Bristol Home
Short filmed interviews with some of the subjects of Fergus Coyle's photography exhibition that featured in last year's festival.
Here is the event link for you to watch on YouTube. Please note that this link will go live at the specified event time and won't work before this time.
Monday 15th June 8AM – https://youtu.be/ZfpiXiakMNY
Wednesday 17th June 8AM – https://youtu.be/F0vFUh8rJ4o
Friday 19th June 8AM – https://youtu.be/pKzre0F6PaQ
Sunday 21st June 8AM – https://youtu.be/_1wPqnQ-GL4
Once live all videos will be available to watch throughout Refugee week.
Follow Bristol Refugee Festival's Social Media for all of the festival updates!
Facebook: https://www.facebook.com/BristolRefugeeFestival/
Instagram: @bristolrefugeefestival
Twitter: @RefugeeFestBRL
YouTube: https://www.youtube.com/channel/UCcQFrDPgI4sKjJA5067yJkQ/
#BRF2020 Please share on social media!