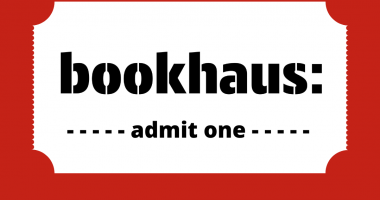 Maryam Ashrafi – Rising among ruins, Dancing amid bullets Photobook event
11/04/22
18:30 - 20:00
£5
More details: https://www.bookhausbristol.com/in-haus-events/
---
Join us to meet Paris-based Iranian photographer Maryam Ashrafi. Born in Tehran in 1982 during the Iran and Iraq war, Maryam is passionate for sociology which led her to focus her interest in social and socio-political issues in countries around the world. Graduated with a BA in social documentary photography, she began to focus in particular on the situation of Kurds. Maryam Ashrafi is a social documentary photographer who believes in long term projects, she chooses to stay behind the front lines and observe the daily lives of combatants, which includes a lot of waiting around. She is above all involved in documenting the everyday life on the Kurdish front. Her work puts a face on a widely commented war which remains, from afar, perceived mainly by the West in terms of the number of refugees.
Maryam documents the war in her own way, stressing its complexities and the actual building of a new social model based on equality where women occupy the same roles as men, which is remarkable in this area of the world. This is why, over the years, she has returned to the same places, from Kobane to Tabqa, to show the unique power of the resilience of the population and the will to live and change. "The struggle of the Kurdish people and their fight for freedom and fundamental rights have not come to an end, and therefore this book cannot portray all of their journeys, nor shall I stop documenting what is still to come."
Book winner of the HiP 2021 Prize, cCategory "Reportage & History
The ticket incudes a glass of wine or a soft drink and £3 off the price of the book.