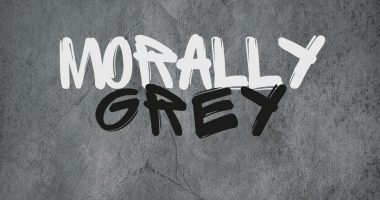 Morally Grey
24/06/23
15:00 - 21:00
£7 (£5 concessions)
More details: https://www.eventbrite.co.uk/e/morally-grey-tickets-604958987617
---
NB: There are two performances of Morally Grey – 3pm, and 7pm, on 24 Jun.
Lightbox is proud to present our new show Morally Grey an original comedy theater show, devised by Lightbox Theatre's 18-25 acting workshops participants and scripted by Marcus Hadley. The 45 minute performance, directed by Liam Bergin, will explore themes such as friendship, bias and being in charge of your own destiny.
Alara, Victor, Natalie and Jessica are fed up with the mundane monotony of everyday life, longing for recognition of who they are and of achieving something greater than their circumstances. However, when Alara reads from a mystical glowing book they'll all soon discover that life is more mythical than they ever imagined.
Join us for this hilarious odyssey, where Greek Mythology meets a Tesco superstore.