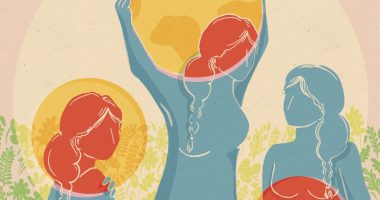 Motherhood in a Climate Crisis – Exploring how and if we mother in uncertain times.
More details: https://www.withmanyroots.com/motherxclimate/
---
New Bristol creative project invites women to an open workshop session on Sunday 22 May 2022 at 1532 Performing Arts Centre, Elton Road, Bristol, BS8 1SJ.
Are the consequences of the climate crisis impacting your decisions?
Are you a mother worrying about the future for your child?
Perhaps you're considering whether or not to start a family? Or exploring other ways to mother?
Did you decide not to become a mother, in part, based on the climate and ecological crisis?
Does thinking about a future family feel too overwhelming and you just don't know?
Making decisions about family is not always easy but combined with the daunting consequences of climate change, the complexity multiplies.
Would you welcome being part of a group exploring these questions and telling your story?
We're seeking self-identifying women to join us on a creative journey to explore your experience of living with these big questions. Through a series of workshops in person and online, we will work together to create a series of performance monologues to be shared at the start of July. Join us at an open workshop session on Sunday 22 May to meet the facilitators, get a feel for the process and meet other women. Book your place.
There is no obligation to continue into a full workshop programme with us from this initial open session, but if you are keen you can find out more at this workshop. Do you need childcare support to be able to attend? Let us know on motherXclimate@gmail.com and we can discuss how best to support you.