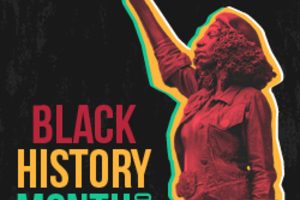 New Narratives Beyond MLK: Spotlight On the Marginalised Voice
30/10/20
18:00 - 19:30
FREE
More details: https://www.bristolsu.org.uk/groups/bristol-su-black-and-minority-ethnic-network/events/new-narratives-beyond-mlk-spotlight-on-the-marginalised-voice
---
Why do all conversations about Black History start with slavery? Can you name an activist for Black rights beyond Martin Luther King Jr and Malcolm X?
Black History Month often centres around the same perspectives every year, which can often mean important narratives are missed from the conversation. Join us for this showcase of the hidden gems of Black History, from the underrepresented contributions from groups such as Muslims and LGBT+ people, to the significant scientific inventions, to the marvels of African empires.
This event is taking place online. The joining instructions will be emailed to you on the day of the event.
This event is part of Black History Month. For more information about the month and the full programme, go to bristolsu.org.uk/blackhistorymonth