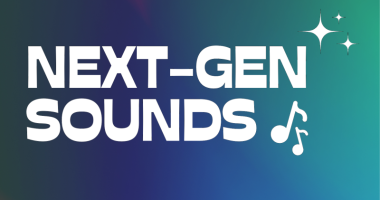 Next-Gen Sounds at The Trinity Centre
Tomorrow
16:00 - 18:00
FREE
More details: https://www.trinitybristol.org.uk/whats-on/2023/Next-Gen-Sounds
---
Next-Gen Sounds is a series of free drop-in music sessions for young people aged 14-25. These workshops offer young people a chance gain knowledge and skills from our expert tutors in Trinity's fully-equipped rehearsal room and production studios.
The sessions are be student-led, meaning that young people will be able to shape the programme whether that be learning to play instruments, music production, performing live, or anything in-between.
Trinity's in-house music tutors Pete and Amos will be on hand to offer support and guidance to students during the sessions alongside Charlotte from Off The Record. Students will learn together as a group, offering a chance to work collaboratively and meet other young people.
Join us and let's make some music together!