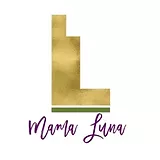 PERIOD POWER ?
05/10/23 - 12/10/23
18:00 - 21:00
£120
More details: https://www.mamaluna.online/event-details/period-power-2022-06-05-18-00
---
Reclaim your period at this 2-part, holistic workshop, with the power of herbs Yoni steaming!
* "the period" is referred to for people who have Yoni's but don't/may not identify as a woman ?️‍?
Do you struggle with:
cramps and pains
an irregular cycle
intermittent spotting
a heavy flow
long duration of bleeding
low energy
nausea/vomiting
And do you have:
fibroids
PCOS
endometriosis
cysts
fertility problems
adenomyosis
Or….do you:
want to develop a better relationship with your period
don't identify as a woman but have a Yoni and want to manage your/the period
want a more holistic and natural approach instead of Western medicine
need support as you enter/prepare for menopause
want to connect to/explore your feminine energy
THEN YOU NEED TO BE AT THIS WORKSHOP!
Join in to rediscover, reclaim, reconnect to and redefine your period – physically, emotionally and mentally. Though we're moving towards a more period positive society, they're still not easy to talk about…thanks shame, stigma and silence!
In this safe space, we'll look at how Yoni steaming helps you regain control of not only your/the period, but your authentic thoughts around them. We'll look at…
Part 1 – in-person:
movement
massage
the new, specially blended herbs – PERIOD POWER ?
where we inherited our ideas from
do a Yoni steam
Part 2 – online (on following Sunday, 6pm-9pm. Link will be sent to you):
period products
how we show up for ourselves
practising self-love
role plays
And that's just the tip of the iceberg so what are you waiting for! As someone who has gone from having painful, irregular, heavy periods….and hiding my pads up my sleeve or even apologising for bleeding in the first place to….regular, light, blissful ones, I just know that Yoni steaming will help you. Question is, will you give yourself the permission to experience this too…?
Only 10 spaces so book yours now and get ready to rediscover your period ?
FAQs – check out more here
Will I need to bring anything with me? A blanket, bottle of water and something comfortable to wear during the Yoni steam. I'd recommend a long, flowy dress or skirt
Will we be naked? No, no-one will see any part of you – it's like any other workshop
Can I steam while on my period No – it's best to do it 2/3 days before and after your period
I can't attend because I'll be on my period. You can book a single or series of 121s with me here