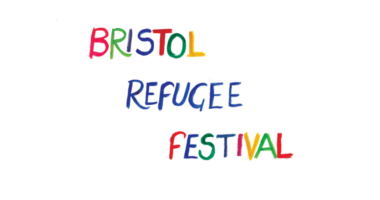 BRF2020: Refugee Women of Bristol Dance Event
Come along and join in with the RWOB women – only danceevent as part ofRefugee Week 2020. Please come along and learn newdanceswithwomenfrom around the world. Allwomenwelcome.We hope to see you there!
To book this event, please email info@refugeewomenofbristol.org.uk
Please note that this event is women only.
Follow Bristol Refugee Festival's Social Media for all of the festival updates!
Facebook: https://www.facebook.com/BristolRefugeeFestival/
Instagram: @bristolrefugeefestival
Twitter: @RefugeeFestBRL
YouTube: https://www.youtube.com/channel/UCcQFrDPgI4sKjJA5067yJkQ/
#BRF2020 Please share on social media!