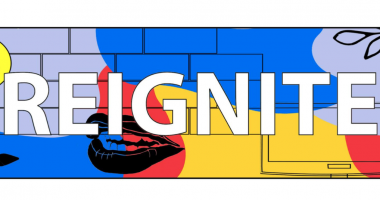 Reignite
15/12/21 - 18/12/21
All day
FREE
More details: https://www.facebook.com/events/401516001619506/?acontext=%7B%22event_action_history%22%3A[%7B%22mechanism%22%3A%22discovery_local_tab%22%2C%22surface%22%3A%22bookmark%22%7D]%2C%22ref_notif_type%22%3A
---
A brand spanking new creative arts festival celebrating amazing #Bristol talent, creativity, arts and everything in-between.
For four days, The Station Bristol will host an immersive exhibition, music, performances, networking, food and much, much more. Get ready for the reignition!Creative Youth Network x Millie Wood-Downie bring you:
 Raise the bar – Spoken word, movement and music with The Blissful Nomad+ Guests

 Eng-er-land – An energetic play about who's really on your team, written and performed by Hannah Kumari, presented by WoLaboratory 

 Connect – Networking for creatives. Guest speaker TBD. By Creative Youth Network x Rife

The House of Savalon Presents: The Drag Christmas Miracles Edition – The most fabulous drag show you can imagine. Expect outrage, irreverence, and raucous shenanigans.

 Reignite The Rave – Showcasing some of the finest emerging musical and artistic talent. Curated by Millie Wood-Downie and Sophia Harari Come join us in reigniting spaces, careers and connections post lockdown!
 15th – 18th December

 The Station, Silver Street, BS1 2AG

 Tickets available now
Supported by Arts Council England and West of England Combined Authority (WECA).