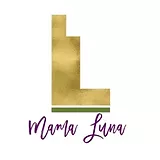 Sacred Cycle – 4-week course
18/05/22 - 08/06/22
18:00 - 21:00
£300
More details: https://www.mamaluna.online/event-details/sacred-cycles-free-4-week-course-1-2
---
Queen/Quxxn,
What's our cycle all about? If you've ever found yourself wondering, mystified or straight up confused about your cycle, you need to be here for this!
Each week, we'll go through each phase and to make it even better, we'll be using our/your very own cycle and how we recognise and connect to it.
Join in for:
LIVE EXERCISE CLASSES
There'll be movement suited to each phase so you can better support yourself. Check out the practitioners….and get your towel and water ready! Get in touch if you have mobility concerns for modifications to be provided….let's go!
Menstruation: massage and hip/pelvic movements by me!
Pre-ovulation: beginners yoga by Maria Ako
Ovulation: Twerk-a-late by Melody Addo
PMT: Tai-chi inspired fitness by Luna Chaves and breast and Yoni massage by me (I won't be naked, don't worry)
LIVE YONI STEAMS
Live Yoni steams – I'll be doing 2 (or 3)
Learn about when best to do them in your cycle and how it supports that phase
I'll be giving you real-time updates on what I can feel and where as the steam permeates through my pelvic region
Join in if you want and be guided through this sacred practice
EXCLUSIVE PRODUCT DISCOUNTS
Buy and download your own Sacred Cycles chart to join in so you too can rediscover, reclaim and reconnect with your cycle. 10% OFF!
Yoni steam in comfort – no more bowl in the toilet! Get your full kit here – enjoy 20% off of seats and herbs
Discount codes will be sent after your ticket purchase ; )
INCLUSIVE CONVERSATIONS
Meet other women/womxn, share our experiences around our cycle and more
Easing into menopause
Role-play and self-love! We'll be using this to literally reclaim our narrative all the way from product advertisements to the workplace
Not a woman but have a Yoni? How do you/we connect to your/the cycle? How about representation? Let's talk about it ?️‍?
Though this course will be online, it'll still be a safe space and sister/sxster circle with all the gist and giggles. Can't wait to meet you all!
Queen/Quxxn,
It's time to reclaim your throne xx