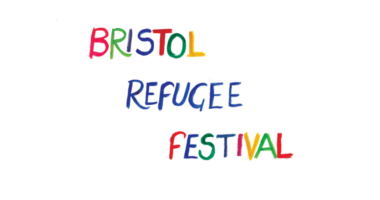 BRF2020: SARI – Imagine a world without hate or discrimination!
An overview of what SARI does, how to recognize, report and respond to hate crime and discrimination followed by open discussion on how we can better respond for refugees and asylum seekers and eradicate it.
Facebook: https://www.facebook.com/SARIcharity/
Twitter: @SARIcharity
Instagram: saricharity
Please register for the event via the link below;
https://www.eventbrite.co.uk/e/imagine-a-world-with-no-hate-or-discrimination-tickets-109288639262
Follow Bristol Refugee Festival's Social Media for all of the festival updates!
Facebook: https://www.facebook.com/BristolRefugeeFestival/
Instagram: @bristolrefugeefestival
Twitter: @RefugeeFestBRL
YouTube: https://www.youtube.com/channel/UCcQFrDPgI4sKjJA5067yJkQ/
#BRF2020 Please share on social media!