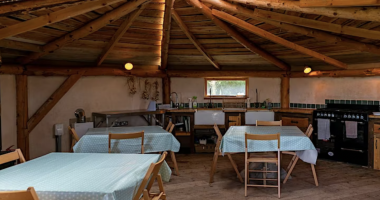 Sushi making – Autumn Special!
23/10/22
11:00 - 15:00
£60 Adults | £38 Kids / Staff / Volunteers
More details: https://www.eventbrite.co.uk/e/sushi-making-autumn-special-tickets-403892251597
---
Join Mas for a Sushi-Making extravaganza this Autumn!
Spend a wonderful Autumn day learning how to make sushi in our cosy roundhouse in this extended session!
The day will be run in two parts:
11:00 – 12:30: Cooking rice and preparing the fillings (fish, vegetarian or vegan options)
Lunch (please bring some snacks, a Sushi Lunch will be provided)
13:00 – 15:00: Making and arranging your sushi
Followed by Japanese tea and sweets!