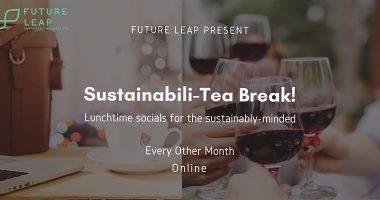 Sustainabili-Tea Break!
27/10/21
12:30 - 13:00
FREE
More details: https://www.eventbrite.co.uk/e/sustainabili-tea-break-tickets-166935569783
---
We love spending time with likeminded passionate people purely just to have a chat and get inspired in sustainability – whether you are an eco expert or just interested in being a bit greener, you are welcome.
So join us for a 30 minute green-themed friendly chat over a cuppa!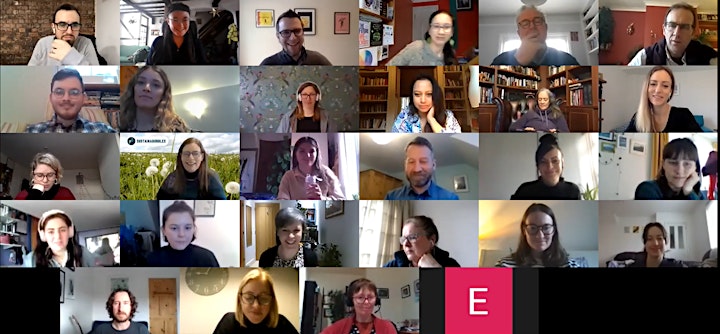 Welcome to our Sustainabili-Tea Breaks!
Want to meet others interested in or involved in sustainability?
Do you want to meet others who are part of our sustainable business community?
Want to improve your health and wellbeing?
Fancy a chat about something fun and sustainability-themed?
Do you have 30 minutes to spare over lunchtime?
Join us and allow yourself a fun Sustainabili-Tea break!
Agenda:
12:30 – 12:40 – Welcome and Scavenger Hunt
12:40 – 12:55 – Themed Chat
12:55 – 13:00 – Sharing Top Tips and Close
Theme for this month:
As these tea breaks are every two months, this is our last chance before the December holidays to discuss consumerism, waste and behaviour change.
Do you have any top tips, questions or experiences that might make this Christmas a more sustainable one?
Ticket price:
FREE if you are a member of the Leap Network and/or Future Leap community
Just £2 to cover our costs for non-members
What else are we up to?
Sustainabili-Tea breaks will take place every two months.