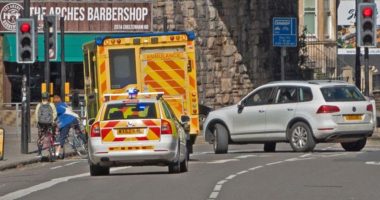 Tackling Dangerous Driving in Bristol
08/10/20
19:00 - 20:30
FREE
More details: https://www.eventbrite.co.uk/e/119070656539/
---
Hear about the tackling of dangerous driving nationally, and what steps might be taken locally.
For a number of years Bristol Cycling Campaign has worked with RoadPeace to press for better enforcement action by the police against dangerous driving. In this webinar we will discuss the scale of the issue both nationally and locally and what can be done to reduce the danger on our roads.
The following speakers will lead the discussion:
– Duncan Dollimore, Head of Campaigns at national charity Cycling UK, who will outline current concerns with the criminal justice system, the forthcoming DoT Roads Policing Review and current best practice from police forces around the country.
– Amy Aeron-Thomas, Justice Coordinator at Action Vision Zero, who will talk about the action being taken in London to reduce injuries caused by motorists.
– Superintendent Simon Brickwood, the new Head of Roads Policing for Avon and Somerset police, who will describe what is being done in Bristol.
————-
In 2019 Bristol police recorded 325 incidents where cyclists were injured in road collisions, a 15% increase on the previous year. It is known that many incidents go unrecorded. At the same time, 99 cyclists were admitted to Bristol hospitals as a result of severe injuries from such collisions.
Dangerous and intimidating driving is a real barrier to many more people cycling. In part, the solution is better infrastructure, e.g. segregated cycle lanes, but the enforcement of careful driving and driver education is crucial.
Bristol Cycling Campaign and RoadPeace formed an alliance as "Bristol Road Justice". Bristol Road Justice's experience of taking up cases of cyclists injured by motorists is that these are often not taken seriously by the police. A Freedom of Information request in 2017 revealed that the police took no further action in 89% of cases even though the large majority were caused by dangerous driving.
Bristol Road Justice calls for:
– All road traffic incidents thoroughly investigated and, where appropriate, enforcement action taken or drivers required to attend education.
– Near miss reports investigated and follow-up action taken, with cyclists reporting incidents being kept informed.
– Initiatives to tackle known incident hot spots and specific types of crime e.g. harassment of female cyclists, mobile phone use, doorings and close passing.
– Regular publicity and transparency as to statistics and progress.