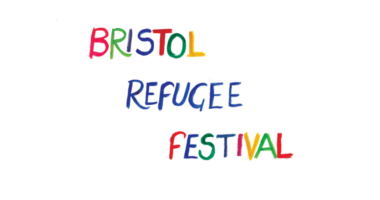 BRF2020: Tessa Bide Productions – A Strange New Space
A Strange New Space: An intergalactic adventure of space-obsessed Amira, mirroring her real-life journey as a refugee. A non-verbal, physical show for families with puppetry and original music.
The performance starts at 2pm and will run for 50 minutes on the 19th June 2020.
To take part, sign up via the link below;
https://www.eventbrite.co.uk/e/a-strange-new-space-tessa-bide-productions-watch-now-tickets-107199986044?fbclid=IwAR3Q5h_OyKPhw-jkPiwYhsA8mDJpwHsDpNeduuWaq_qVIpMWXJxxpMImNWI
Join the Facebook Event;
https://www.facebook.com/events/2622271971423009/
Artwork: Lydia Davies
Facebook: facebook.com/tessabideproductions
Twitter/Instagram/Youtube: tessabide
Follow Bristol Refugee Festival's Social Media for all of the festival updates!
Facebook: https://www.facebook.com/BristolRefugeeFestival/
Instagram: @bristolrefugeefestival
Twitter: @RefugeeFestBRL
YouTube: https://www.youtube.com/channel/UCcQFrDPgI4sKjJA5067yJkQ/
#BRF2020 Please share on social media.