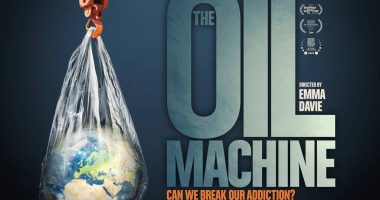 The Oil Machine with Q&A (hosted by The Bristol Cable)
27/02/23
19:30 - 22:00
£5
Dir: Emma Davie, 2022, UK, 81 mins, Cert: PG
Mon 27 February // Doors 7:30pm, Film 8pm
Tickets: £5 [click to buy]
Oil has been an invisible machine at the core of our economy and society. It now faces an uncertain future as activists and investors demand change. Is this the end of oil?
By highlighting the complexities of how oil is embedded in our society – from high finance to cheap consumer goods – THE OIL MACHINE brings together a wide range of voices from oil company executives, economists, young activists, workers, scientists, and pension fund managers. It considers how this machine can be tamed, dismantled, or repurposed.
Followed by a Q&A discussion hosted by The Bristol Cable with activists, sustainability experts and local community groups.