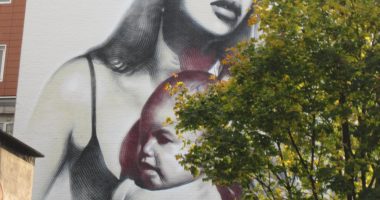 Together With Refugees
12/02/22
11:30 - 13:00
FREE
More details: https://www.facebook.com/bdasc
---
In Bristol on Saturday 12 February – just 2 days before Valentine's day on 14 February – and as part of Together With Refugees "Show Your Heart" – there will be a public show of solidarity with refugees.
Between 11.30am and 1pm at the top of the Watersteps in the Centre opposite the Hippodrome – with displays of orange hearts, banners, placards, and music.
There will be speakers to listen to and leaflets to share with the public – explaining why the Nationality and Borders Bill is a profound attack on the basic rights of refugees and a threat to the civil liberties of us all.