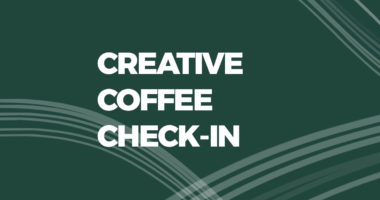 Tuesday Morning Creative Coffee
Activism
Music and culture
Other
Talks
Training
26/09/23
09:30 - 11:00
Free
More details: http://eepurl.com/g4RYw9
---
How are you doing?
No really, how are you doing right now?
Life is weird for everyone at the moment and nobody really knows what's going to happen next.
What better time to come together as creatives and support each other over a cup of coffee.
Join us for a weekly check-in where we can get arty, have a bit of fun and maybe help you work through whatever creative problems you're struggling with right now.
Sign-up here: http://eepurl.com/g4RYw9 I hear you – "Oh look, it's another bloody zoom meeting" – but I promise it won't be like that.
We'll make it interesting; you won't be sat looking at a screen for the whole time, everyone is really friendly and we can try and move about a bit whilst we do it!
It's that simple and, if nothing else, it'll be nice to talk to a different human being for a change!
This is a virtual meetup for creatives (artists, writers, musicians – you name it!) that takes place every Tuesday Morning at 9:30am.
Sign up to the newsletter to hear about when this event is happening. The invite link to a Zoom call will be sent out ahead of the event each week.