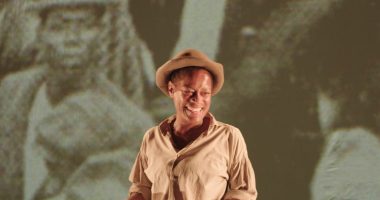 TURNING POINT – free Black heritage drama installation at Bristol Museum & Art Gallery
17/03/23 - 29/05/23
10:00 - 17:00
FREE
More details: https://www.bristolmuseums.org.uk/bristol-museum-and-art-gallery/whats-on/sweet-patootee-arts-turning-point/
---
Have you managed to catch TURNING POINT in Bristol?
Don't miss this amazing Black heritage video installation. Click here for the link to download the exhibition flyer.
It's Caribbean melodrama and comedy with bite. Staring Suzette Llewellyn (Eastenders) and Paterson Joseph (acclaimed author of The Secret Diaries of Ignatius Sancho)…
TURNING POINT is showing now at Bristol Museum & Art Gallery until 29th May (Queens Rd, BS8 1RL)
Entry is free between 10am and 5pm – closed on Mondays. The film plays on a loop so you can enter at any time.