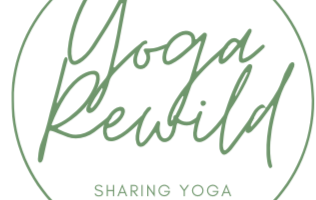 Weekend Yoga with Ailie
23/09/23
10:00 - 11:00
£10 (£7.50/£5 concessions)
Every 2 weeks on Saturday
More details: https://www.yogarewild.com/classes
---
Weekend yoga at St George Community Centre, East Bristol
Stretch, release, revive and relax
A class that blends traditional yoga principles with Pilates inspired movements and mobility practices to open the body, activate and tone muscles, release tension, play with balance and descend into relaxation.
All levels welcome. Options are given for those who want to calm and restore energy, and for those looking to build heat and explore boundaries.
Class drop in £10 (£7.50/£5 concessions)
About Ailie
Ailie Tam (PhD) is qualified yoga teacher, practitioner, researcher and founder of Yoga Rewild: a virtual studio sharing yoga and planting trees around the world. Ailie enjoys adapting yoga to individual needs through playful, creative and holistic approaches. Ailie has two children and lives in St George, Bristol.
Contact Ailie for queries 07752929035, book online at www.yogarewild.com or drop into the class