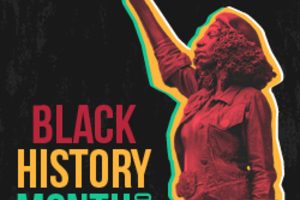 What is the Reparative History of Race? Co-hosted by the History Department and the Centre for Black Humanities
21/10/20
15:30 - 17:00
FREE
More details: https://www.bristolsu.org.uk/groups/bristol-su-black-and-minority-ethnic-network/events/what-is-the-reparative-history-of-race-co-hosted-by-the-history-department-and-the-centre-for-black-humanities
---
This webinar responds to the recent RHS Report into Race, Ethnicity & Equality Report (2018) – https://royalhistsoc.org/racereport/ which highlighted serious issues around race, representation and the black experience in UK academia and in the historical profession specifically by asking what a Reparative History of Race means.
The event is being run by the UoB History Department and the Centre for Black Humanities. Confirmed speakers: Kennetta Hammond Perry (Director of the Stephen Lawrence Centre / Reader in History – DMU), Shahmima Akhtar (former RHS Past & Present Fellow – Race, Ethnicity and Equality in History / Lecturer in History, RHUL), Jessica Moody (Lecturer in Public History, University of Bristol)
Chair: Madhu Krishnan (Director, Centre for Black Humanities)
This event is taking place online. The joining instructions will be emailed to you on the day of the event.
This event is part of Black History Month. For more information about the month and the full programme, go to bristolsu.org.uk/blackhistorymonth