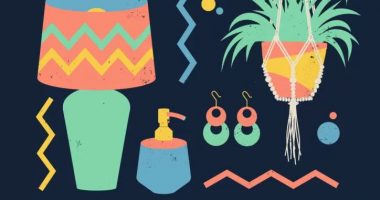 Windmill Hill Market
24/11/22
11:00 - 16:00
FREE
More details: https://www.windmillhillcityfarm.org.uk/announcements/windmill-hill-market-coming-this-september/
---
Windmill Hill Market is a new Bristol market showcasing local creatives, food producers and other independent businesses, located in the heart of Bedminster.
You'll find high-quality handmade goods, beautiful prints, cards and original artwork, vintage clothes and homewares, street food and more at Windmill Hill Market, all from the very best of ethical independents from Bristol and beyond, with products made with care, love and the planet in mind.
The street food will offer a mix of international and British food styles, selected from the best of Bristol's amazing street food scene.
The market is located at Windmill Hill City Farm, a much-loved community hub in South Bristol. After your shopping, you can relax in the farm's community gardens and visit the animals which include cows, goats, pigs, ducks and chickens.
Each Market will include a few surprises – live music or pop-up activities.
The new market is a partnership between Bristol Market – an online directory of independent and ethical designer makers coming out into the community, and Square Route Events, the people behind the busy Temple Quay street food market.
When
Saturdays : 24 September, 29 October, 26 November 2022 (Christmas market)
Market hours: 11am – 4pm
The market will return from April to November 2023.
Where
The front gardens at Windmill Hill Farm and on Clarke Street next to the farm.
Windmill Hill City Farm, Philip Street, Bedminster, Bristol BS3 4EA