Venue:
The Wardrobe Theatre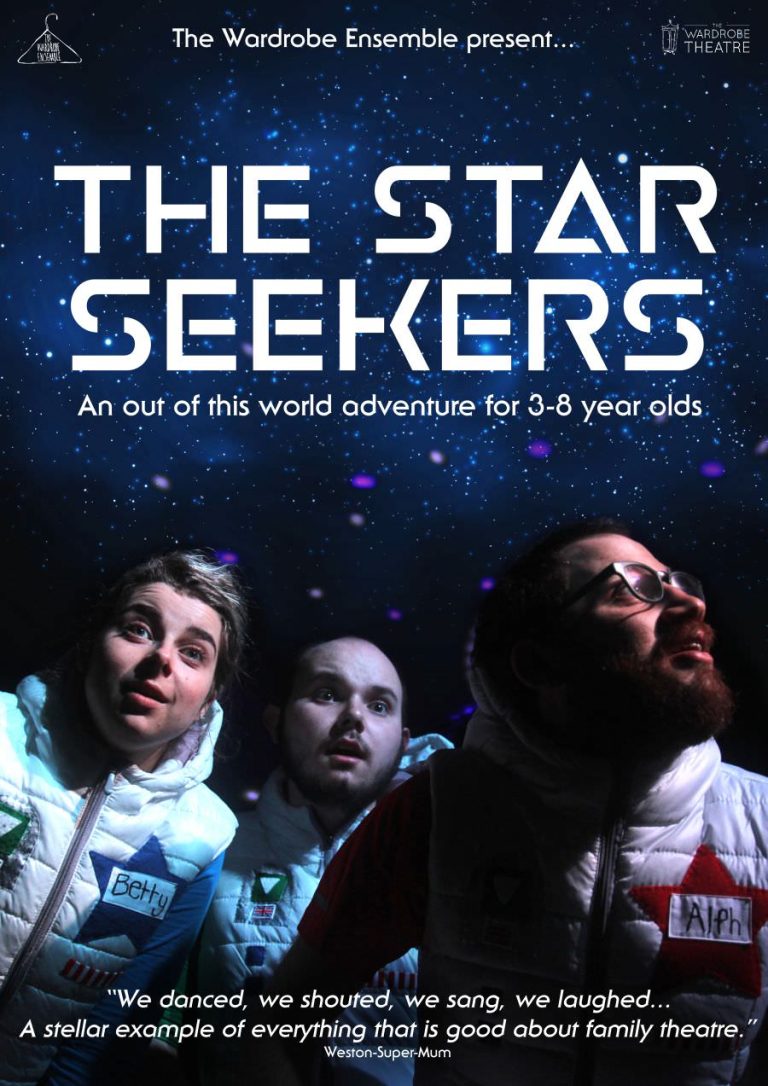 21/10 - 30/10
- 15:00
£10 (£8 for groups of 20+) (ages 2 and under go free)
The Star Seekers by The Wardrobe Ensemble and The Wardrobe Theatre
Have you ever dreamt of flying to the moon? Meeting an alien? Becoming an astronaut? Join star seekers Alph, Betty and Gammo on a journey...