Edition 1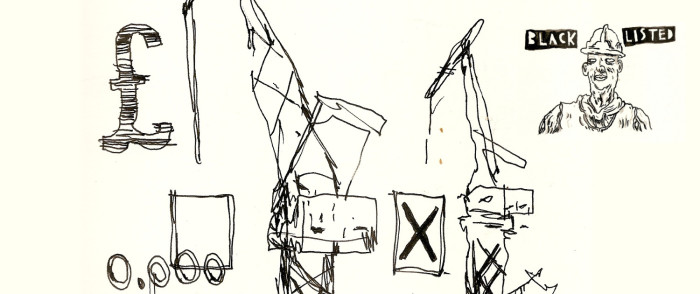 Blacklisting in Bristol: "Keep your mouth shut and keep your head down"
From the 1966 Bristol Dockers Strike, building the M32, Cabot Circus and sweeping Bristol's streets today, workers who campaigned for better workplaces were 'blacklisted'. Drew...
Watch: Blacklisting in Bristol - Interview
Watch an exclusive video with Jerry Hicks blacklisted Bristol worker and Phil Chamberlain, a freelance journalist about to publish a book 'Blacklisted'. He is also...
Dodgy landlords and a community union in Bristol
Maria, a resident in Easton, tells her all too familiar story of dodgy estate agents, the troubles of finding a house in Bristol, and a...
The Glorious Dead
In this article we take a look at some of Bristol's pacifists, objectors and mutineers and the struggles they faced during World War 1.
Listen: Bristol WWI poem read by Bristolians today
100 years after 'The Great War', we bring to life the voice of Isaac Rosenberg, a soldier poet from Bristol who was killed at the...
In other news....
A short round-up of interesting events taking place around the world. By Maria da Silva
"These homes need people!"
The Bristol Cable, visited the Focus E15 Mothers in Newham, East London, who occupied empty flats, turning them into a social centre and open house...
Back to the kitchen!
Ari Cantwell, co-founder of the Coexist Community Kitchen, writes of the importance of food and free time.
Ghosts at the Feast
Arvind Howarth looks at the experiences of rough sleepers in Bristol's town centre
Life Expectancy - Infographic
by Emily PooleStaring at excel spreadsheets can make hard reading. In this infographic, designed by Emily Poole, we look at life expectancy by train stop....
Mass Grave of Victorian Paupers discovered in Eastville
A mass grave of Victorian workhouse paupers has been discovered in Eastville. Who were they and what did they endure? By Di Parkin. Illustrated by...