Edition 3

Reclaiming football for all: presenting the manifesto for a better game
Football could be different and could be better. This is how. Bristol-based journalist, David Goldblatt, gives his take on how the game can restore its...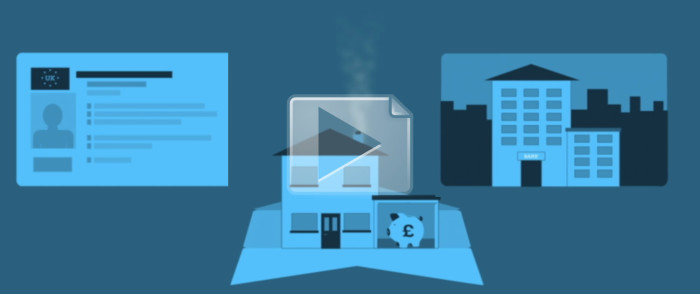 Watch: Get a Job!
Wil Colquhoun This motion piece was designed in direct response to overhearing somebody telling a homeless man to get a job. The piece is narrated...
Faith in politics
What has religion got to do with politics? Adam Cantwell-Corn caught up with a Bishop, a deputy Imam, a Quaker, a Rastafarian and a couple...
What's the Human Rights Act ever done for you?
The Conservatives think it's another unwanted European import. Will is a trainee solicitor at leading human rights and public law firm Deighton Pierce Glynn, Bristol.
Just what have our MPs been up to?
You might have noticed political flyers coming through your door these past few months, brimming with earnest messages and pledges by MP wannabes in a bid to win your vote. We thought we'd take a look behind the political spiel at some of what our MPs have been up to.
An antidote to extremism?
A Bristolian Muslim's perspective on countering extremism in all forms.
Representing you? Young people on the elections
Dr. Ed, a young Hip Hop artist, spoke to young people on who they'll be voting for, if it all, and gives two cents on...
The drugs (policies) don't work
The war on drugs has failed, but is drugs reform really just a pipe dream? Kitty Webster investigates.
Inequality vs education
Click to enlarge. Educational attainment, Obesity Levels and Deprivation hint at Inequality across Bristol.
Housing problems, unviable solutions
View Infographic Developers' strong hand helps to squeeze Bristol's supply of affordable homes
Darren Hall: "First they ignore you, then they laugh at you, then you win."
Can the Greens reach out beyond their liberal middle-class heartland to secure a victory? Joe Smith spoke with Darren Hall, the Green Party candidate for...
Fringe benefits: who are the 'other' candidates running for Bristol this General Election?
From painting Bristol's cranes to look like giraffes, to parties proposing radical anti-austerity policies, what makes Bristol's smaller parties tick? Arvind Howarth finds out.
An age old question in Bristol: Elections or direct actions?
130 years ago Bristol workers made a direct challenge to the power structure of the time.
Money In Politics
Click the image to enlarge This exclusive research by The Bristol Cable shows some of the influence of Money in Politics and democracy in Bristol...
Edition 3: Co-op Note
Intro to Issue 3 – Is The Bristol Cable political? We were stood on Prince Street Bridge on a chilly February evening, handing out issue...