Edition 4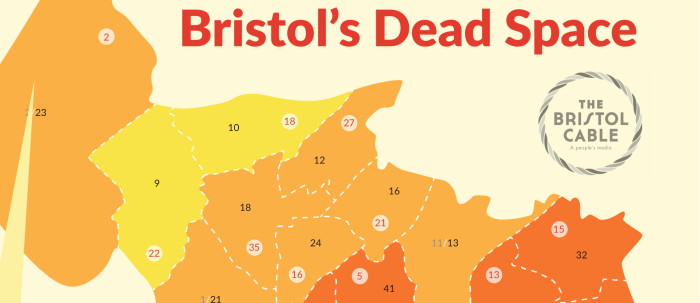 Dead space
We hear a lot about empty homes, but where exactly are Bristol's disused properties? Alex Turner takes a look, and finds as many questions as...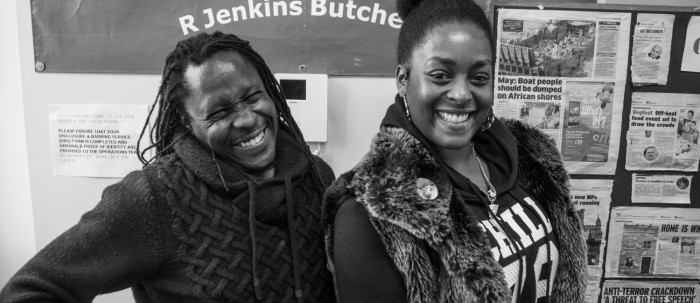 Still going strong! Ujima radio 7 years on
The past seven years have been an epic roller coaster ride for Ujima Radio, with the likes of Shaggy, Africa Bambaata and Benjamin Zephaniah appearing...
My story: Getting back on my feet after alcohol
Cartoon: Getting back on my feet after alcohol
A silent mind's view of Knowle West
Knowle West is a neighbourhood in south Bristol, home to 12,000 residents. Since its creation in the 1930s following slum clearance in the city centre,...
Time to move on: Prejudice against Gypsy, Roma and Travellers in Bristol
The sensationalised British media delights in portraying Gypsies as dirty, thieving criminals in our otherwise well-ordered society. A Gypsy, Roma and Traveller (GRT) community engagement...
Solar flair or damp squib?
In 2013, Bristol council announced ambitious plans to cut its tenants' energy bills by putting solar panels on their roofs. Two years on, we find...
Going cold Turkey? Drugs & alcohol advice services severed
Community drug and alcohol advice services in Bristol are struggling to keep afloat and provide vital support to people facing the cutbacks of austerity. Words:...
Council coup: Just how tied are the hands of our councillors?
It's budget day and people across the UK are bracing themselves for what's to come. Tory council leaders across England and Wales recently joined Labour...
Westminster to Bristol: localising power
It's time for a real local debate on devolution. Let's put aside the petty party politics, and instead focus on what kind of powers and...
Cat Calling
Cat Calling By Marjorie Newnham- marjorienewnham.com By Marjorie Newnham- marjorienewnham.com
Want to join The Bristol Cable team?
Want to join The Bristol Cable team? You can redefine local journalism and build a vibrant media co-op Applications are now closed
Mi Casa, Su Casa: The Bristol cafe that is 'giving back' to those in need
As another round of austerity begins and cuts to the most vulnerable are continued, the Bristol Cable visits the independent Café Casa during their free...
A High Price? Bristol and the Global drug trade
Bristol is often seen as a leader in the movement for ethical and sustainable living. At the same time, free parties, raves and recreational drug use are also marks of the city. But how do these scenes interact? Are the ethical implications of drug use considered?
Skilled training or cheap labour?
Apprenticeships have been heralded by the main parties as a solution to youth unemployment. The Cable spoke to people inside the world of apprenticeships to...
Bristol's summer hustlers
The arrival of summer means opportunity for Bristol's street traders. As people follow the sunshine onto the streets all sorts of wheeler dealers emerge, looking...
But what about the Bees?!
The National Farmer's Union are lobbying to lift the ban on a pesticide that may threaten bee populations. Illustration: Laurence Ware
Edition 4: Co-op note
The Cable needs you. It's as simple as that. The people of Bristol are the city's lifeblood – and the Cable's. For one pound per...
Exclusive interactive: Bristol Uni's (not so) Ethical Investments
Co-ordination, words and visualisation by Adam Cantwell-Corn. Research contributions by Dean Ayotte, Alon Aviram, Alec Saelens, Fiorella Jacobson, Arvind Howarth & Maria da Silva This...