Edition 8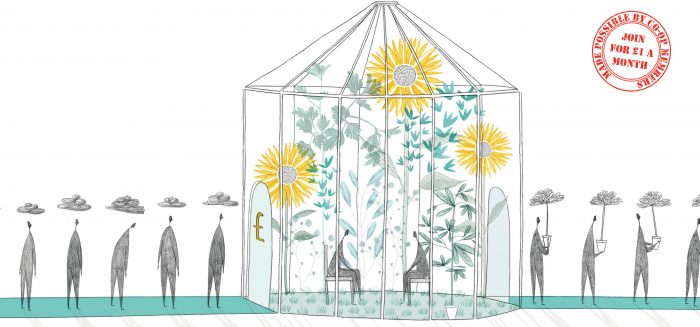 We all need to talk, but not everyone can afford to
Talking therapies offer a lifeline for people with mental health problems – but for many are prohibitively expensive. Do you need to be rich in order to heal?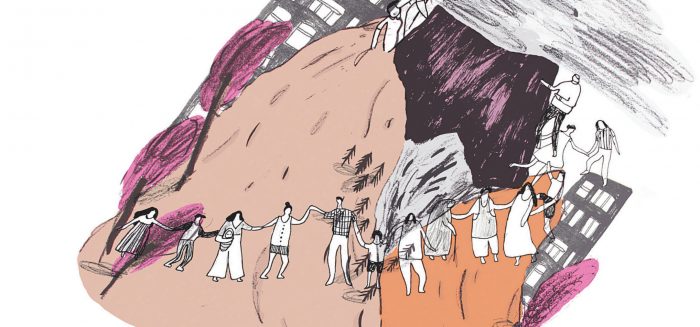 Do me a solid!
What does 'solidarity' mean for social and environmental campaigns in Bristol, and how can we work together better?
Rhymes against the state
Anarchist hip hop duo QELD have been knocking since 2007 but released their debut album, Kush Zombies, earlier this year. We caught up to chat music, politics, political incorrectness and sharing bills with punk bands
Shut the door on your way out
The number of pupils expelled from Bristol schools has surged. Rose White asks if the switch to academies is responsible, and what can be done to reverse the trend
Why you should know about Bristol's great Hindu reformer
One of Arnos Vale's most distinctive tombs commemorates a remarkable man
A mission: 'to inform, represent, educate and entertain'
This July, Bristol's Ujima Radio is eight years strong
In conversation with Ken Loach
The Cable grabbed an interview with the godfather of political cinema to ask him about his latest award-winning film, I, Daniel Blake, and his famous socialist politics...
A long overdue victory
A story of one Bristolian's struggle against the giants of the construction industry
Arms industry funding for Bristol University continues
University defends 'robust ethics of research policy'
Housewarming: Mayor Marvin Rees in City Hall
It's been two months since Mayor Marvin Rees swept to victory in Bristol. In light of seismic political changes nationally, the Cable interviewed the new mayor to find out what he's got in store for Bristol.
Academies: Pass, Fail, See Me.
"You can have any school you like – as long as it's an academy."
The profitable world of housing Bristol's homeless
Bristol's biggest provider of emergency family accommodation had been evicting settled tenants to turn flats into high rent emergency housing. We look further into the murky, profitable world of housing the city's homeless.
Going once, going twice, Sold….Then sold again for a healthy profit
Dozens of council houses auctioned then quickly resold by private buyers
'We're just as human as you': one woman's experience of being transgender and homeless
Bristol's housing crisis means outreach services struggle to provide enough emergency accommodation, and homeless people scrape by on the streets.
Bristol in the Panama Papers
The Cable investigates how the world of offshore finance reaches out and touches on our doorstep
Subvertising in Bristol: 'A service to your local community'
The art of hijacking Bristol's billboards to create new meaning
The secret (former) stockbroker
It's an industry often characterised by frantic flash, but an inside perspective tells another story
Edition 8 out: A few words from the editorial team
The Cable's been rufflingmade possible by co-op a few feathers over the last one and half years. But the aim with our reporting is not to be sensational, or needlessly strident.