Features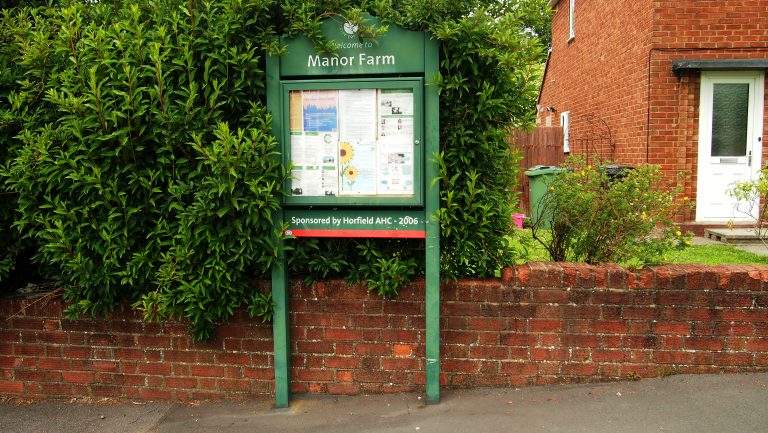 The decade-long battle to get a community centre for Horfield's Manor Farm
Residents of the 'forgotten estate' in Horfield welcome the granting of a community centre following a decade of campaigning, but are right to be cynical.
'We're not families that you can trample on.' Mothers speak out on failings of sons with autism and learning disabilities
'The police have got all the power over you': Young Bristol man speaks out about 'violent' stop and search experience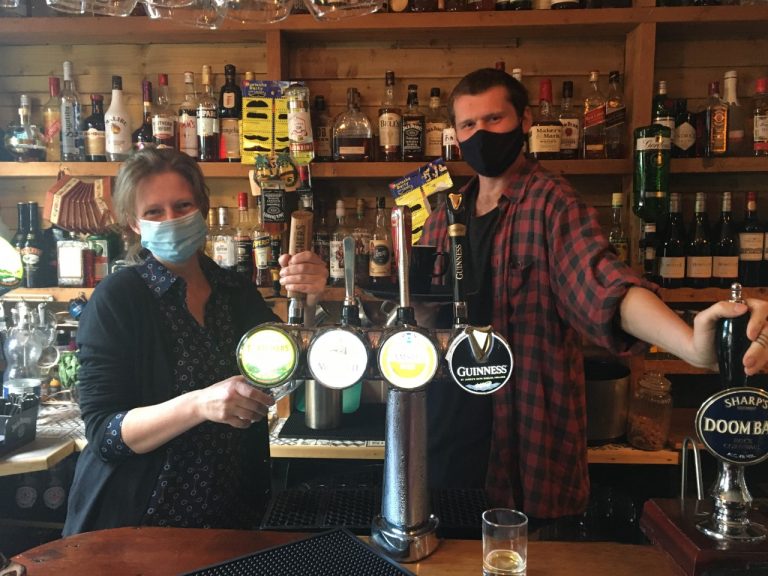 Run-ins with punters, logistical challenges and financial fears: the Bristol pubs waiting for news on restrictions ending
Customers have been relishing the opportunity to get back in their favourite boozers, but many pubs are finding post-Covid work practices tricky – and worry about surviving the next few months.
Bristol students speak out about crushing 'climate anxiety'
A survey conducted by student newspaper Epigram has revealed the impact of the climate crisis on students' hopes and fears for the future.
Greens and Labour are close in Windmill Hill, where climate, air pollution and housing are key concerns for locals
It's likely to be a tight fight in Windmill Hill again, after Labour beat the Greens by just a few hundred votes last election.
Will Bristol's new clean air zone influence city centre voters at the polls?
Central ward was a close race between Labour and the Greens in 2016, with a low turnout and just seven votes in it.
'Nowhere is action needed more than in Bristol': calls for Avon and Somerset's next police and crime commissioner to get tough on financial crime
A significant High Court judgment that brokers took bribes to push allegedly ruinous loans to farmers has fuelled campaigners' demands for a change in approach to financial crime in our region.
'If everything worked you could get rid of cars': Travel is the election issue in Bishopston and Ashley Down
Bishopston and Ashley Down is currently split between the Green Party and Labour. The Greens want a Residents' Parking Zone, while Labour are pushing for low-traffic neighbourhoods. These stances on cars, pollution and transport may swing the vote.
Green spaces a priority for voters in Horfield, where every vote could be crucial
Green spaces, litter and a community space are key issues in Horfield, where the Tories and Labour were neck and neck in the last council election.
In Southville, a U-turn on parking problems is shaking up the local election race
Residents in streets not covered by a residents' parking zone have been campaigning without success to get it extended. Days before the election, Labour candidates are promising action from the council.
Labour infighting makes its path back to a Bristol council majority even harder
Will the turbulence of recent months affect the Labour's fortunes in Bristol in the upcoming elections and beyond?
'Be open about developments': Housing could be the issue that sways the election in Lockleaze
Lockleaze has become the site of a wave of housing developments. Labour's veteran councillors standing down, internal division and last-minute candidates could affect their chances of reelection, as other parties are ramping up their efforts.
The property boss behind empty buildings 'blighting' Bristol's high streets
Despite the city's housing crisis, empty buildings dot popular neighbourhoods. While the council has pledged action, its toolkit against owners remains limited.
'I was pretty scared so I was just in a ball': Protesters speak out about police violence
We talk to protesters who say they were brutally attacked by police at the recent protests against the Police and Crime Bill.
Can community energy projects help Bristol get to net zero?
A community organisation in Lawrence Weston has got permission to build England's biggest onshore wind turbine, but other communities in Bristol are helping us transition to green energy. Here are some of their stories.
An experiment in democracy: Inside Bristol's first ever citizens' assembly
60 Bristol citizens have released their recommendations on climate, health and transport. Participants share their insights from this pioneering process of public participation.
Campaigners accuse Marvin Rees of not protecting Bristol's mature trees
Despite promises to clean up Bristol's illegal air quality and double the city's tree canopy by planting new trees, mature trees continue to be cut down.
Bedminster's East Street is changing, but who will benefit?
A cluster of high rises is being built on Bristol's second-biggest high street. Opinion is split on whether the development will bring new life to the stricken area, or be the final nail in its coffin.
Local delivery app launches to 'save' Bristol's independent bars and restaurants
The app will be an alternative to Just Eat, Uber Eats and Deliveroo, putting money back in the pockets of business owners fighting to stay afloat during the pandemic.
Is Bristol a 'beacon' for Black culture? We speak to 5 Black organisers in the city
Is the opportunity for real racial change in Bristol getting lost in "changing names and toppling statues"? We ask Black Bristolians.
Parenting while Trans: Jacob's story
Jacob, a transmasculine dad, opens up about his experiences as a gestational parent.