Features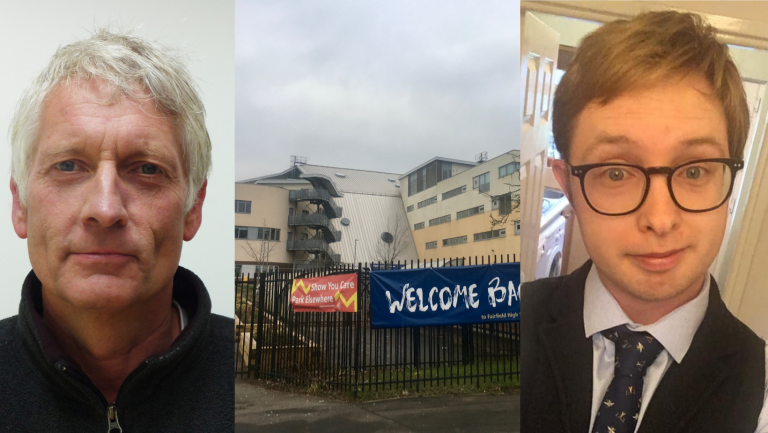 Schools launch community fundraisers to tackle digital poverty
Secondary schools are crowdfunding to buy internet dongles and asking for donations of IT equipment to ensure all students can access online learning during lockdown

'Bone numbingly tired': The exhausting reality of Long-Covid
Jane is still ill more than eight months after contracting coronavirus. But research is shedding light on what Long-Covid is.
Lockdown gave a safety net for Bristol's hidden homeless... But many remain on the street this time round
Bristol's response to the Everyone In scheme offered a lifeline to people with no recourse to public funds (NRPF), but those who have become homeless since the first lockdown haven't had the safety net this time around, despite calls from homelessness charities to provide for rough sleepers.
'Trans broken arm syndrome': healthcare nightmare for trans people is about more than hormones
Content warning: body dysphoria, secondary sex characteristics This is part of the Struggle for trans healthcare equality mini-series, looking at issues affecting local transgender, nonbinary...
'It felt like a prison': Teenager reveals traumatic time on private Bristol mental health ward
Paige speaks out about her experience of the ward at the privately-run Priory Hospital Bristol a year before it closed down.
5 ways robots are changing our healthcare
With a leading robotics research hub in the city, Bristol Robotics Laboratory, partnering with local hospitals, Bristol is at the cutting-edge of robotics in healthcare.
Writing on the wall: why trans and nonbinary people in Bristol are speaking out
This series will look at issues affecting local trans communities, driven by people's lived experiences.
Misunderstood and excluded: How to build mental health services fit for diverse communities
The Cable speaks to Nilaari, Project Zazi and other local practitioners calling for more culturally competent mental health provision for BAME communities.
Meet the Bristol collective putting surplus wealth in the hands of people tackling injustice
In a society where hoarding money and power is the norm, what can be achieved by thinking differently? Bristol Redistro is trying to find out, by encouraging rich individuals to channel their excess into a pool of money that community groups control.
Barriers in education: 'Bridging the digital divide more pressing now than ever'
Lockdown left many pupils without laptops, it meant missing out on vital learning, school work piling up and stress increasing. As schools tentatively reopen, bridging the digital divide will be a key challenge.
Frustrated and ignored: Meet people excluded from Covid-19 financial support
Three million UK taxpayers have had no access to the government's Covid-19 support packages. Excluded Bristolians say they have been left struggling and feeling angry.
Inside: Young and pregnant in a mental health hospital for the first time
A young pregnant woman detained under the Mental Health Act for the first time shares her experience of being sent miles away from home. Both mum and daughter tell their story of navigating through the complex mental health system.
Bristol activists spearhead the call for reparations for the legacy and current damage of slavery and colonialism
As Green councillor Cleo Lake petitions Bristol's mayor, Marvin Rees, to lobby the UK government about reparations, we explore what that means, and talk to the Bristol activists involved.
Inside Bristol's civil rights powerhouse
The work of civil rights lawyers is all too often unrelenting and exasperating. Meet one firm of dogged lawyers in Bristol making a difference.
Sites set up during coronavirus offer hope for new understanding between Bristol's vehicle-dwelling communities and the council
In the midst of the pandemic, Bristol council has created two new temporary sites for the city's vehicle-dwellers. Insiders' perspectives show just how beneficial providing land in this way is for these ever-diversifying communities.
Covid-19 brings difficult times for Trans people in Bristol as government expected to ditch reforms
Accessing trans healthcare was already a difficult and lengthy process and during the pandemic, it's virtually ground to a halt. It comes as the government is expected to announce it has ditched plans to allow trans people to self-identify.
Separated: The damaging rise in people sent to private mental health hospitals away from family
Local NHS bosses have vowed to end mental health out-of-area placements by March next year, but 2019 saw a increase in people being sent away to private beds locally and far away.
Why what happened in Minneapolis matters in Bristol
As George Floyd's murder shocks the world and Bristol gears up for Black Lives Matter protests this Sunday, how can the city effectively confront its own dark history and inequalities?
Domestic violence services call for focus on perpetrators not just victims during coronavirus lockdown
We investigate why there has been an increase in domestic abuse during the coronavirus lockdown, and how best services can support both victims and perpetrators.
The idea of sharing a home across generational divides is having a come back
Housing is expensive for Bristol's young people, so what about bridging the generational divide and saving some cash?