Housing Crisis Transparency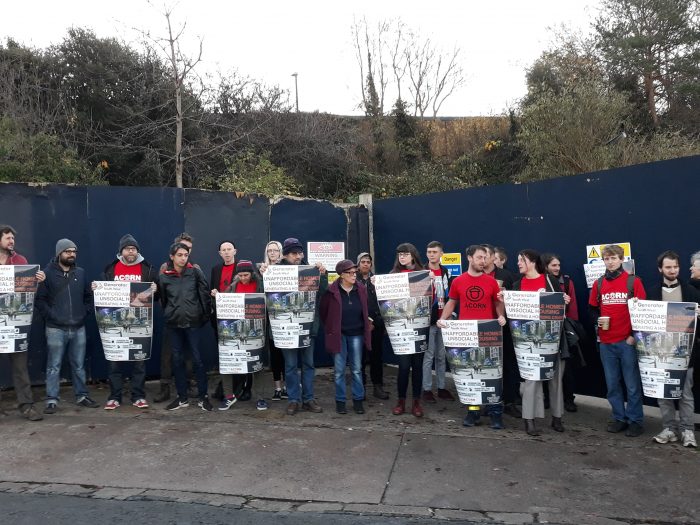 People block developers profiting from Bristol's housing crisis
Campaign against the Chocolate Factory development in Greenbank kicks back into action as developers begin work – minus any affordable housing.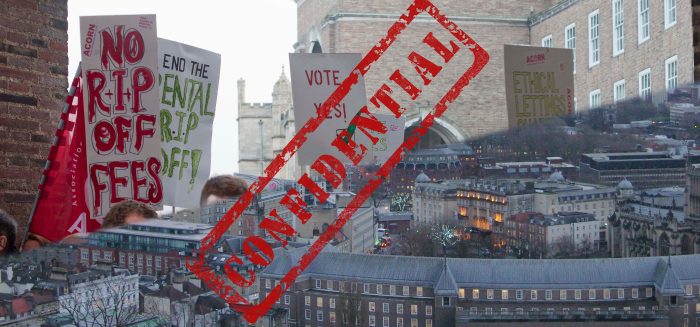 Finally: A victory on housing crisis transparency
A year later, the council have responded to calls to take on developers. Here is the Cable's take. 
Half a billion to shareholders, next to no affordable housing for Bristol
A developer that made £1 billion in profit after tax in 2015 (yes, you read that correctly) is wriggling out of affordable housing obligations in...
4% "affordable" Easton development up for decision... again!
The controversial plans were deferred in November.
Chinese state is behind a zero affordable housing development in Bristol
And they're "minimising" taxes.
£12 Million profit not enough for zero-affordable housing developer
The Bristol Post swallows developer's line on Blackberry Hill development
A victory for housing crisis transparency in Bristol
The council have responded to Cable and community pressure and released documents on controversial developments.
How the 'housing crisis' is a crisis of policy, profiteering and politics
Housing development policy is marked by secrecy and misleading definitions. But can it be pushed back?
The offshore companies and billion pound corporations stealing Bristol's homes
Four recent major applications reveal a picture of profiteering from the housing crisis
Breaking: Developers appeal on controversial housing development
Developers will seek to go over the head of local council to push through development
Councillors strike a blow for transparency regarding housing crisis
Housing developers are not going to be happy
The bankers & offshore companies behind Easton housing development
From Wall Street to Greenbank
Revealed: Developer's huge price hike and outdated profit calculations
Controversial development set for decision on Wednesday as campaigners step up fight