Ideas and Action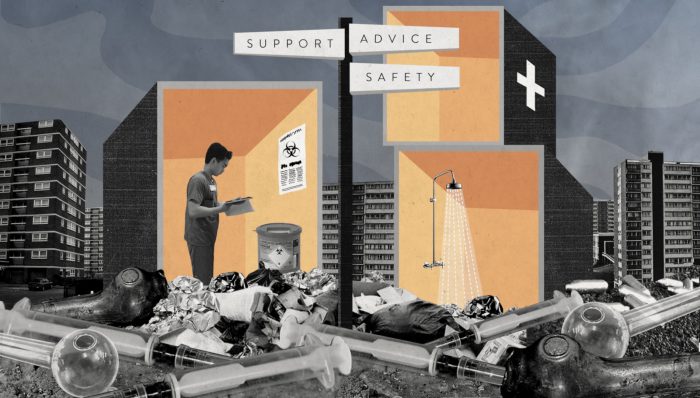 How helping people take drugs safely will save lives
Bristol City Council's new Drug Strategy consultation will consider the use of safe consumption rooms. Transform Drug Policy's head of campaigns examines what this could mean for the city.
These furloughed pub staff are providing fresh food and hope to families in need
'You need to see yourself': tackling the national curriculum's overwhelming whiteness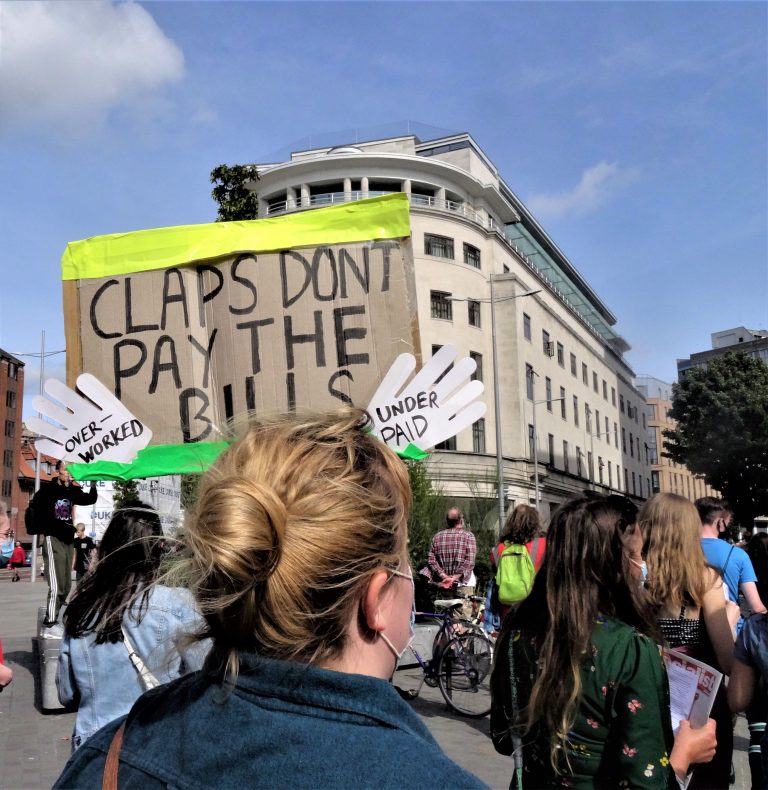 Not all heroes wear capes. Many wear PPE. NHS staff protest for fair pay
Nurses and junior doctors say they have been left out of public sector pay rises for too long.
The routes out of Bristol's bus nightmare
Bristol's buses are gridlocked and there's growing clamour for change. But where to next? We break down the options.
Councillors throw out airport expansion plans, but is this the end of the road?
North Somerset joins the ranks of Southampton and Stansted, whose local councillors also voted to reject airport expansion plans.
Defiant, weary, resigned - meet the locals living under the flight path
With the decision to expand Bristol Airport being announced later tonight, we ask the people most directly affected about how they feel ahead of the verdict.
A morning with activists taking direct action against immigration enforcement
The group said the action was in response to the "institutional racism of the government's hostile environment policy".
Breaking the chain of alcoholism
Josh couldn't get out of a vicious circle of addiction and destruction until he found an organisation that tackles the long-term effects of having alcoholic parents.
Getting arrested in the name of the planet
We talk to some of the 'Bathtub 16' about why they spent eight hours in a bath on Cabot Circus this summer.
The initiative shaking up sex-ed in Bristol
Sex education in schools is limited in its breadth and awkward in its delivery. Could a circus TROUPE with a 12 ft silken labia be the answer?
Time to play as Bristol launches plan
Work with under-11s was cut when the council cut its youth services budget by 30% last year, but Bristol's organisations have come together to find...
Watch: Deliveroo Orders Rejected - a short documentary
The gig economy is getting bigger. But some workers are getting organised. In 2018, Bristol workers joined in.
Ken Macharia not detained after asylum refusal
60 supporters accompanied him to his monthly check-in at Bridgewater police station.
Homelessness: Nothing to do, nowhere to go?
Paul Blake is campaigning for a homeless day centre.
Inside a Bristol warehouse is a vast history of women's fight for rights
The Cable explores the present day relevance of the Feminist Archive South.
Has identity politics gone too far? My take
There is no such thing as a politics unaffected by identity. So what's the fuss?
A community fights for asylum justice
Bristol Bison rugby player Ken Macharia speaks about his experience of detention, as the system comes under the spotlight.
Opinion: Wood burning stoves are deadly, not trendy
Stuart Phelps argues that "poverty is the only excuse for burning wood in the city".
A passionate appeal to save one of the few working class pubs in Easton
Recently given a new lease of life under new management, this old school boozer could be the latest victim of gentrification.
Bristol Travellers fill food banks for Christmas
The #FoodbankNomination started in Ireland but has since spread all over the world, including Bristol. We spoke to the Bristol Gypsies and Travellers who've taken part.
Fat Paul and the Exchange's rebirth as Bristol's first community owned venue
For the past decade, he has been one of the key "behind-the-scene" players in Bristol's music scene, and now building a new era at The Exchange.