Opinion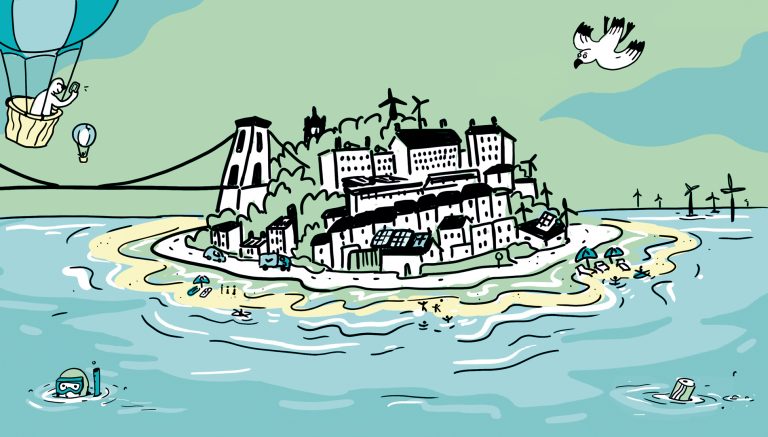 Bristol and the Climate Crisis
Communicating climate change – what can we learn from Covid-19?
There's a cartoon that's done the rounds during the pandemic – Bristol Mayor Marvin Rees recently shared it himself – depicting three ocean waves, each...
'South Bristol's BS13 is stuck in a poverty trap. Let's end this scandal together.'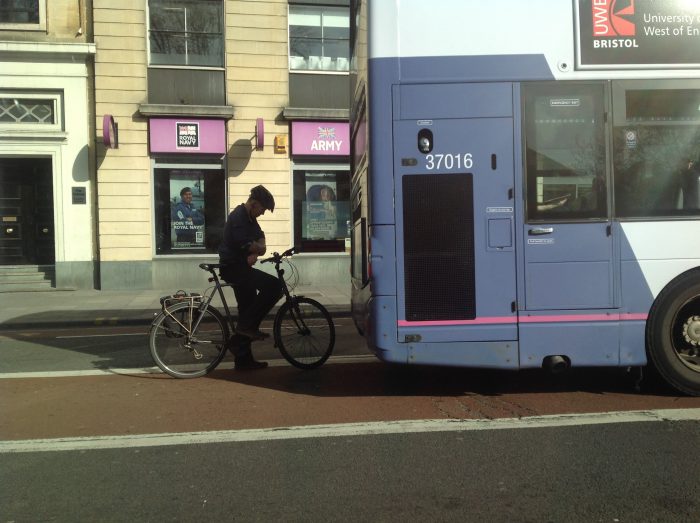 'The new Bristol and WECA mayors will need to move fast to clean up Bristol's air'
The need for steps to be taken on our dangerously polluted air is clear, but change is slow to come, writes clean air campaigner Katrina Billings.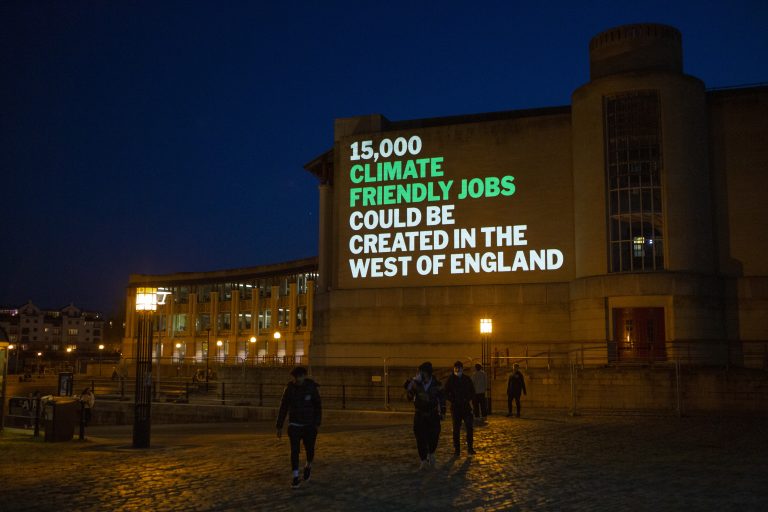 'The new WECA mayor has a big role to play in the response to the climate emergency'
'The new Bristol and WECA mayors need to prioritise walking and cycling'
Active travel has too long been neglected in conversations about transport, say members of Bristol Cycling Campaign and Bristol Walking Alliance.
'Public toilet closures are not an inconvenience, they're an equality issue'
Lockdown is slowly easing, but the lack of public toilets will force many to stay in.
'We need a 'Bristol Beacon' in every community'
As Bristol pours money into the Bristol Beacon refurb, it's time to ask for more for our independent music and arts venues.
Wielding the strength of the union: ACORN Bristol's demands
ACORN asked its members: What kind of city do you want to live in? The result was a long list of demands.
How plans to make Avonmouth a Brexit tax haven could open doors to crime
The government claims freeports – onshore free trade zones, one of which could be coming to Bristol port – can turbocharge Britain's post-EU economy. Experts say they enable money laundering, tax-evasion and smuggling.
'When you're facing what feels like the 'wrong' puberty, it can seem like the clock is ticking too fast'
Amendment: This article has been amended to add more context on the ruling on the Tavistock Trust's Gender Identity Clinic and more information about puberty...
'Its time to get loud and defiant about why good food matters'
Bristol Public Health consultant Dr Angela Raffle and member of Bristol Bites Back Better on why anger is needed to get secure good food for all
How helping people take drugs safely will save lives
Bristol City Council's new Drug Strategy consultation will consider the use of safe consumption rooms. Transform Drug Policy's head of campaigns examines what this could mean for the city.
Why Bristol sport needs to do its bit in tackling the climate crisis
Sport fans in Bristol should care about our changing climate, writes David Goldblatt
'Why we must challenge media narratives of Travellers'
A Cable member recently cancelled their membership because we write about inequalities faced by Gypsies, Roma and Travellers instead of where the latest unauthorised encampment is. Here's why we do that.
'Sites set up during coronavirus offer hope for new understanding between Bristol's vehicle-dwelling communities and the council'
In the midst of the pandemic, Bristol council has created two new temporary sites for the city's vehicle-dwellers. Insiders' perspectives show just how beneficial providing land in this way is for these ever-diversifying communities.
Opinion: 'The NHS sends too many mental health patients to hospital for expensive, ineffective care'
People are being sent away to private mental health providers for specialist treatment, but this often means poorer outcomes at higher costs, says occupational therapist Keir Harding.
'Bristol museum's 'Do You Believe in Magic?' exhibition risks disappearing colonised people'
Deya Mukherjee examines Bristol Museum's recent 'visually stunning' but problematic 'Do You Believe in Magic' exhibition.
Analysis: How £35 million of public money was 'lost' to Bristol Energy
Old Sparky, Private Eye's energy specialist, dissects what went so wrong for Bristol's energy company in this long read special
'Coronavirus means it's never been more important to deal with the scandal of killer cold homes in Bristol'
Spring is bringing warmer temperatures now, but the COVID-19 pandemic has added an extra reason to act on living conditions that cause thousands of preventable deaths each winter, says Sarah Becker
'Covid-19 is creating a housing crisis in Bristol' - A lettings agent on how to avert it
Tenants don't need to be lumped with rent arrears and landlords can still get their rent in the long run, writes Bristol lettings agent Boris Drappier.
'We need nature to help stem Bristol's flood risk'
As the effects of climate change become more severe, so too will Bristol's flooding. And artificial barriers and walls aren't enough, writes Jake Chapman.