Opinion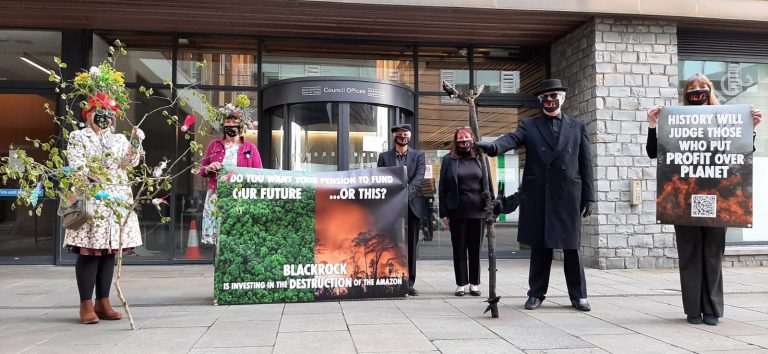 Bristol and the Climate Crisis
'My pension is being invested in the destruction of the Amazon rainforest. This can't continue.'
A Bristol Cable member explains why she has taken part in recent Extinction Rebellion protests against the Avon Pension Fund investing in BlackRock.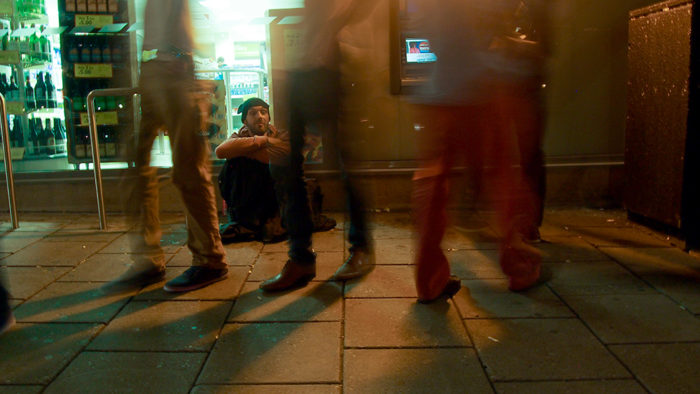 'Tents and shipping containers won't solve our homelessness crisis. Here's what will'
Former council lead for housing, Paul Smith shares his take on what Bristol needs to do about homelessness.
'Why Bristol needs openness and transparency on house building'
Bristol desperately needs more affordable housing, but this is difficult to deliver in a planning system that stinks, writes former Green councillor Clive Stevens.
Police spies, broken lives and one of the UK's longest-running public inquiries
A Bristol activist turned investigator explains how police spies infiltrated and disrupted left-wing groups over decades and even fathered children with unsuspecting activists. Undercover policing researcher Chris Brian traces the scandal which shook a generation of activists, as a public inquir...
Communicating climate change – what can we learn from Covid-19?
There's a cartoon that's done the rounds during the pandemic – Bristol Mayor Marvin Rees recently shared it himself – depicting three ocean waves, each...
'Coronavirus showed us the reality and scale of poverty in our city'
Food poverty is going nowhere, but these pubs, who've been providing support over the last year, are running out of money for the scheme.
'South Bristol's BS13 is stuck in a poverty trap. Let's end this scandal together.'
While affluent areas get more affluent, people in many parts of Bristol are left out. This needs to change, says head of social enterprise Heart of BS13, Georgina Perry.
'The new Bristol and WECA mayors will need to move fast to clean up Bristol's air'
The need for steps to be taken on our dangerously polluted air is clear, but change is slow to come, writes clean air campaigner Katrina Billings.
Do we need local councillors at all?
The demise of the role of the councillor should be a hot topic at the moment, writes recently retired Green councillor Clive Stevens.
'The new WECA mayor has a big role to play in the response to the climate emergency'
As the four metro mayor candidates have all signed up to a pledge from Friends of the Earth to create an ambitious Climate Action Plan, campaigners are confident that there will be more done about the climate crisis than has been so far, whoever gets in.
'The new Bristol and WECA mayors need to prioritise walking and cycling'
Active travel has too long been neglected in conversations about transport, say members of Bristol Cycling Campaign and Bristol Walking Alliance.
'Public toilet closures are not an inconvenience, they're an equality issue'
Lockdown is slowly easing, but the lack of public toilets will force many to stay in.
'We need a 'Bristol Beacon' in every community'
As Bristol pours money into the Bristol Beacon refurb, it's time to ask for more for our independent music and arts venues.
Wielding the strength of the union: ACORN Bristol's demands
ACORN asked its members: What kind of city do you want to live in? The result was a long list of demands.
How plans to make Avonmouth a Brexit tax haven could open doors to crime
The government claims freeports – onshore free trade zones, one of which could be coming to Bristol port – can turbocharge Britain's post-EU economy. Experts say they enable money laundering, tax-evasion and smuggling.
'When you're facing what feels like the 'wrong' puberty, it can seem like the clock is ticking too fast'
Amendment: This article has been amended to add more context on the ruling on the Tavistock Trust's Gender Identity Clinic and more information about puberty...
'Its time to get loud and defiant about why good food matters'
Bristol Public Health consultant Dr Angela Raffle and member of Bristol Bites Back Better on why anger is needed to get secure good food for all
How helping people take drugs safely will save lives
Bristol City Council's new Drug Strategy consultation will consider the use of safe consumption rooms. Transform Drug Policy's head of campaigns examines what this could mean for the city.
Why Bristol sport needs to do its bit in tackling the climate crisis
Sport fans in Bristol should care about our changing climate, writes David Goldblatt