Affordable Housing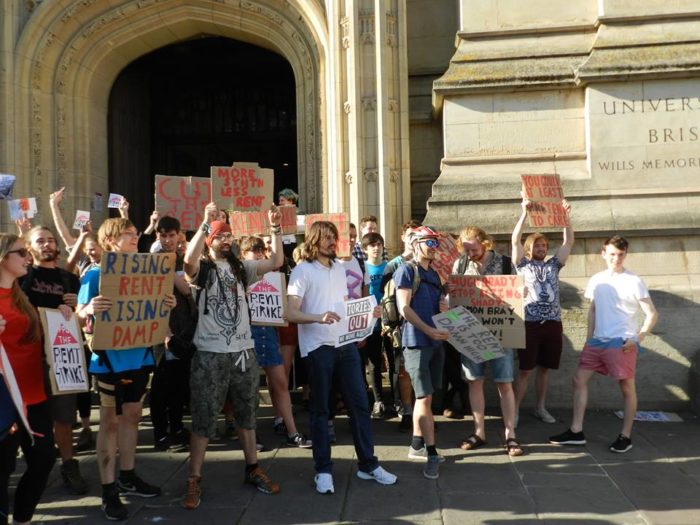 Student rent strike continues despite university affordable housing pledge
Students will continue to withhold rent payments, despite a pledge from the University of Bristol to make a fivefold increase in affordable accommodation.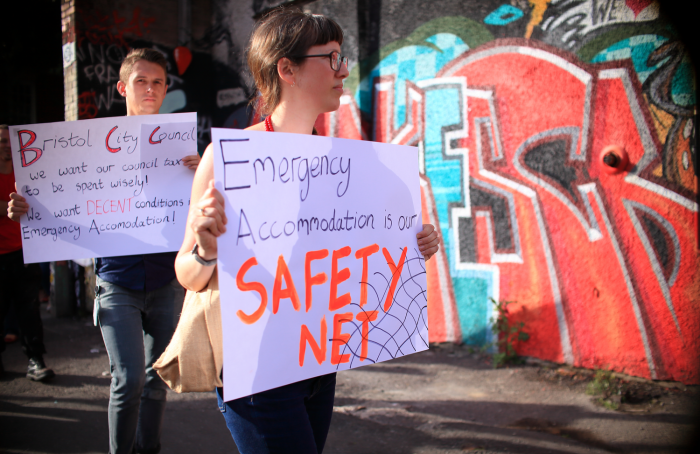 An ethics lesson for emergency housing
Bristol council this week announced it would be adopting ACORN's Ethical Lettings Charter as the standard for housing across the city. What will it mean...
Students and University in battle over high rents
Bristol University is being accused of shutting out applicants from disadvantaged backgrounds, after an announcement that rents in halls will be raised from the next...
Judge finds against Avonmouth housing rights occupation
Council granted right to evict housing activist protesters from council home auctioned last month.
Supported housing's future hangs in the balance
Unless the government protects them from its housing benefit cuts, homes for vulnerable people could start shutting down in Bristol next year.
Dead space
We hear a lot about empty homes, but where exactly are Bristol's disused properties? Alex Turner takes a look, and finds as many questions as...
Whitehall squatters evicted
Bailiffs kick group out of former disused probation hostel at 4:00am.
Carriageworks development in a mixed bag result
Planning permission produces claims of both community victory and council let down
How Bristol 24/7 missed the mark on gentrification
Social change can't be wished away by calling it something different, argues Alex Turner
Estate agent doorstepped by mum facing eviction
The wealthy owner of a local estate agent will get a shock today.
Housing problems, unviable solutions
View Infographic Developers' strong hand helps to squeeze Bristol's supply of affordable homes