arms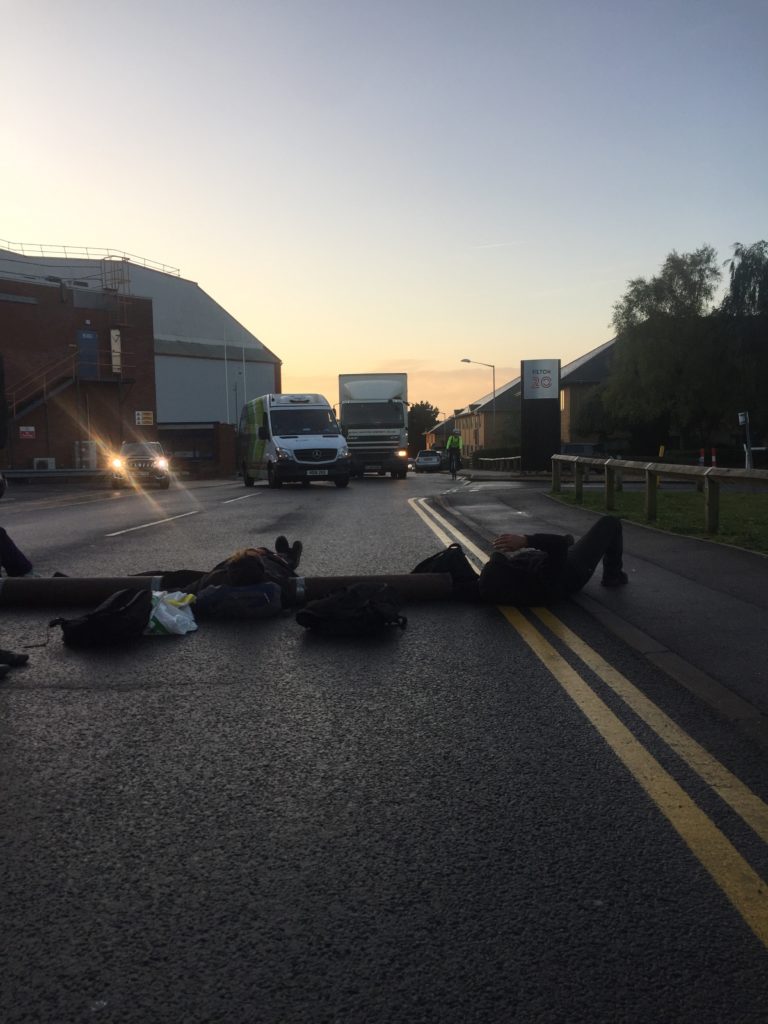 Activists block Filton arms companies to protest Turkey's invasion of Syria
They blocked the main entrance to the arms dealers for four hours.
Voices: "Why we're shouting the names of Kurdish fighters from the rooftops of arms companies"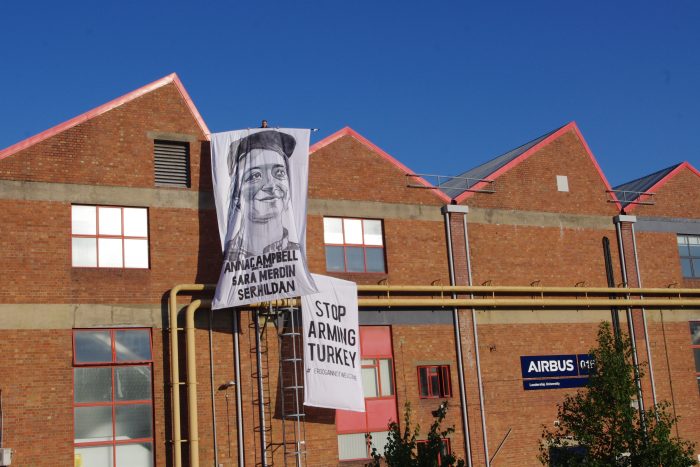 Airbus factory occupied by friends of Bristolian killed in Syria by Turkish military
Friends of a female British fighter who was killed by Turkish forces have occupied the roof of an Airbus facility in Filton.
Bristol University: £3m in six years from Atomic Weapons Establishment
University's 'strategic alliance' with AWE, which maintains and develops the UK's nuclear weapons, continues.
Bristol goes nuclear: Hinkley, Oldbury and the defence industry
Bristol and the South West are gearing up to be a hub of the revived UK nuclear industry. But is there more to the 'nuclear renaissance' than low carbon power?
It's show time for Bristol's arms industry
Bristol arms companies will be promoting themselves in Cardiff on 28th March.
Bristol's role in arming the world
Fighter jets with engines manufactured in Patchway are dropping missiles designed in Filton on Yemen. But can the defence sector be re-shaped to provide real security?
Arms industry funding for Bristol University continues
University defends 'robust ethics of research policy'
Filton MP throws Westminster party for Bahrain
Jack Lopresti MP, loyal advocate of arms exports, hosts Westminster party celebrating Bahraini-UK relations – as more human rights abuses emerge in the Middle Eastern...
Jobs for guns: Bristol MP's ties to defense contractors
Local MP Jack Lopresti has a friendly relationship with defence contractors. But are local interests being subordinated to those of multinational arms companies?
An ethical minefield: Bristol University's corporate partnerships.
What role should questionable industries play in publicly funded educational institutions?