Bristol Cable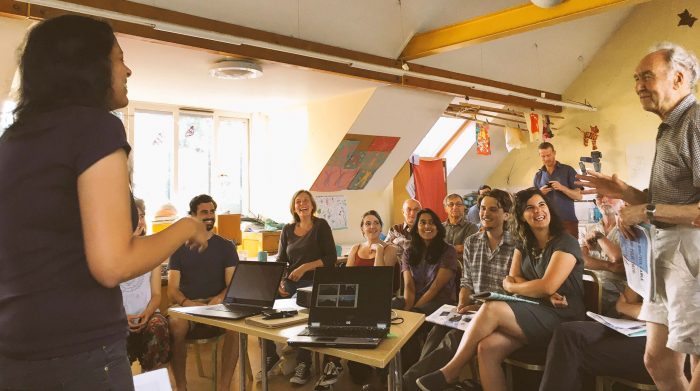 Hiring: Community and Events Organiser
The Bristol Cable is an internationally recognised pioneer in building a new model for journalism. We – 2000 members (and growing) – are changing what local media looks like: in what we produce, how it's produced, and who owns it.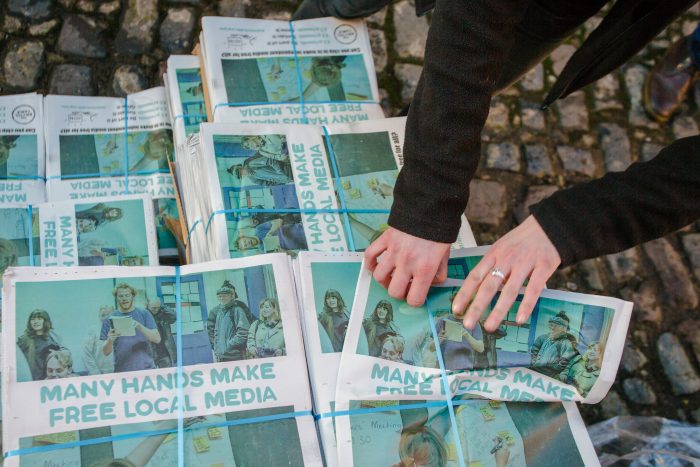 The Bristol Cable wins major grant funding
What this exciting grant means for the Cable, how members got us here, and why it's still all about membership.
Listen: Sneak peak on Cable Issue 11!
A sneak peak from co-ordinators of issue 11 of the Cable.
The Bristol Cable's much more than just the paper
As thousands know, the Cable's much more than just the paper in your hands. As a media co-operative, each and every member has an equal share and say - making us a tad different from your typical media baron-owned outlets.
Our 2016 favourites: Cable features
Here's a selection of the best features the Cable has produced over the last year.
Blowing the whistle, without getting whacked
As we launch our training programme for journalists, let's not forget about the real lifeblood of any news organisation – the sources.
In the interests of transparency: a window into the Cable
What is the 'public interest'? If we were to judge it by the metrics of YouTube views or Facebook page likes, Psy's Gangnam Style and Shakira would tick the box. Should the Cable publish predictable music videos or vacuous clickbait columns? The Cable media coordinators don't think so.
Talking to fascists, reporting on fascism: join an online debate
Should we speak to fascists? An experiment in e-democracy at the Bristol Cable.
We're aware that the elections in May are pretty boring, so...
That's what journalism should be about: holding power to account and exploring solutions. That's what the Cable co-op stands for.
Cable Media Workshops: our human experiences
The Bristol Cable collaborated with the Creative Youth Network to deliver a powerful programme with young creatives to produce their own zine. Participants got tooled...
Want to join the Cable team?
We're looking for motivated people who want to contribute to and gain experience from this unique media co-op
6 memorable investigations we published this year
Millions of pounds invested in fossil fuels by Bristol University and Avon Pension Fund. Tax haven based companies leasing properties from Bristol City Council. Building...
A year of People's History. 6 of the best.
Mass Grave of Victorian Paupers Discovered in Eastville. Who were they and what did they endure? Issue 1. 2. Victorian Bristol's radical coffee taverns –...
Cable film screening: Cartel Land (2015)
Come along on the 17th December 2015 to our screening of this unmissable documentary