Cable Co-Op
Introducing: our first 'early career journalists'
We've hired two up-and-coming Bristol reporters.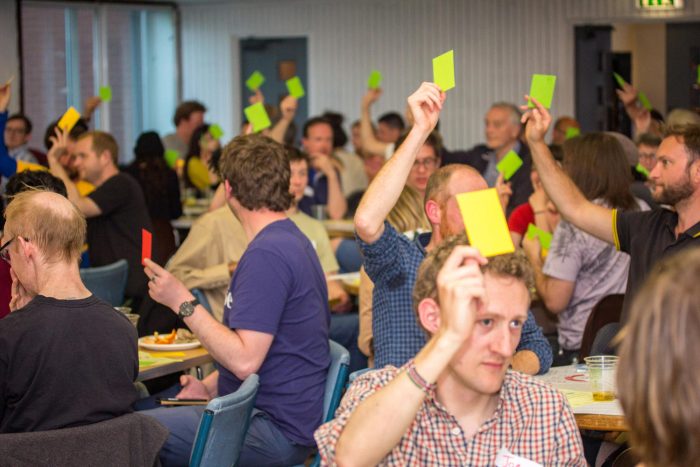 6 ways the Cable is turning media ownership on its head
Newspapers should quite rightly be judged by what they print, but it's high time to also focus attention on how they are run as businesses, and who they serve.
We're hiring: Digital Technical Lead (Part time)
Lead the digital development of the Bristol Cable's website and digital systems, so we can better engage audiences and members with our content and organisation....
We're hiring: Community media co-ordinator (Part time)
Support and train members of the Cable and the wider community to contribute to high quality journalism in a collaborative and accessible manner.
A few thoughts on 2017, and on to 2018!
We're laying long term foundations with many lessons learned along the way. Here are some we will take forward into 2018.
Celebrating Bristol's change makers
Edition 13: We're looking at the city's change makers, past and present. In its own way, the Cable is changing the rules - creating media owned and led by those it serves.
Co-op news: Cable members launch into action!
Using 'big organising' methods members are leading the way to turn the Cable into the UK's first sustainable city-wide media coop. Photos: Norberto Fernandez Soriano
We need a public good when times are bad
Communities and public services are suffering, the political landscape is in tumult and you can't go five minutes without hearing somebody shout 'fake news'.
The Cable will not decide on press regulation without full co-op consultation
The Cable will not settle a position on press regulation without thorough consultation with members and advisors.
Bristol Cable's 2nd Birthday Celebration!
The Cable is turning two years old, and we'd like to invite all members and contributors to join in with our celebration!
Edition 8 out: A few words from the editorial team
The Cable's been rufflingmade possible by co-op a few feathers over the last one and half years. But the aim with our reporting is not to be sensational, or needlessly strident.
The so-called exclusives of Bristol media...
The best of the city's (other) local media bravely fighting the good fight…