development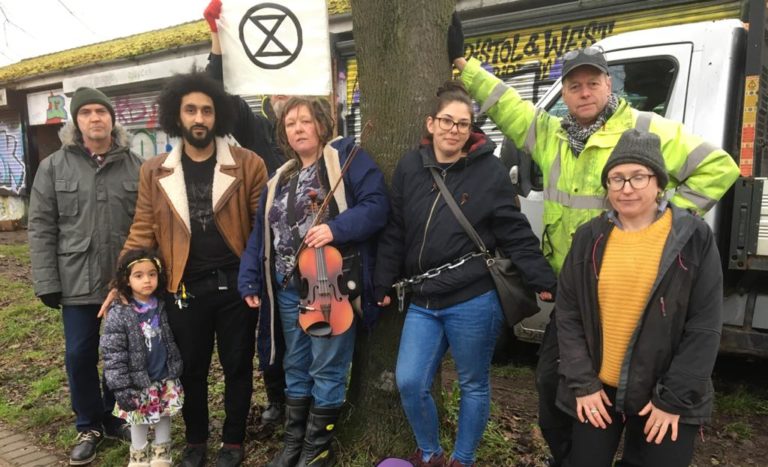 Residents slam 'serious flaw' in planning process in campaign to save threatened trees
Crucial questions remain unanswered in the ongoing fight to protect M32 Maples, including who owns the trees.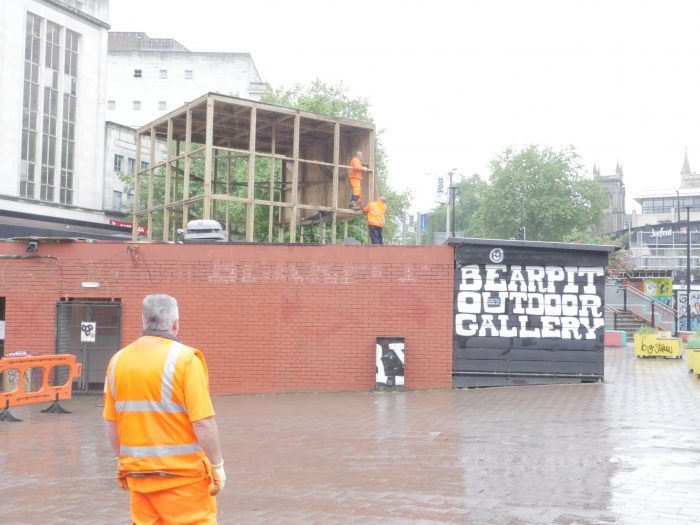 Iconic Bristol Bearpit billboard removed
The battle to reshape the Bearpit took a new turn today as the council removed Bristol's only non-corporate billboard.
The Bearpit: contested hub of struggles for Bristol
Bristol's infamous Bearpit has undergone an image change in recent years – but rising homelessness means it's now a site of conflict between wealthier incomers and some of the city's most vulnerable people.
McDonald's planning inquiry ends
Local residents complain of being 'treated with contempt' by fast food giant, as legal proceedings conclude.
"This plan empowers and gives us a stronger voice"
Lawrence Weston's Neighbourhood Development Plan shows what reclaiming local power can look like.
How the 'housing crisis' is a crisis of policy, profiteering and politics
Housing development policy is marked by secrecy and misleading definitions. But can it be pushed back?
The offshore companies and billion pound corporations stealing Bristol's homes
Four recent major applications reveal a picture of profiteering from the housing crisis
Opinions: If it ain't broke don't demolish it
Members of the newly formed Sorting Office Revisioning Team group (SORT) argue that the development of the Temple Meads site should truly reflect the needs of Bristol residents and the environment
The beating heart in IKEA car park
Hidden away in the shadow of IKEA, the Eastville Social Club is still serving local communities.
More tenant protection, more landlord loopholes
The Cable asks if licensing landlords actually protects tenants in Easton, Eastville and St George. Photo: Drew Rose In Bristol 25% of residents privately rent...
At last, there's hope for Bristol buses
After decades of damaging public transport deregulation, there's a chink of light on the horizon for cities like Bristol.
New challenges for a booming Bristol
Bristol's population is projected to have surpassed half a million by 2029, growing at a faster rate than the rest of England. With a changing population, both in size and nature, what implications might this have for democracy, participation, and cohesion in the city?
The history of struggle at Avonmouth Docks
The Avonmouth Docks have been a site of dispute since opening in 1877 as detailed in these six events from 1923 to the present day.
Council sinks millions into Bristol North Baths "train wreck" development
On Tuesday, mayor George Ferguson admitted that the Bristol North Baths development was a "train wreck". Ten years ago, Bristol City Council closed Bristol North...
Housing problems, unviable solutions
View Infographic Developers' strong hand helps to squeeze Bristol's supply of affordable homes
A worrying trend: The Rise of Luxury Student Accommodation
Alex Rankin looks at the growth of upmarket student accommodation and its effect on the local area. Bristol has always had a strong student presence....
Going Out in Style
Local journalist and author, David Goldblatt, gives his take on Bristol Rovers' trials and tribulations, on and off the pitch. Illustrated by Laurence Ware.
Fifth Capital's Carriageworks redevelopment: "a degree smoke and mirrors."
A planning proposal to be submitted this autumn by property developer Fifth Capital could kick-start the redevelopment of the long derelict Westmoreland House and Carriageworks...