Drugs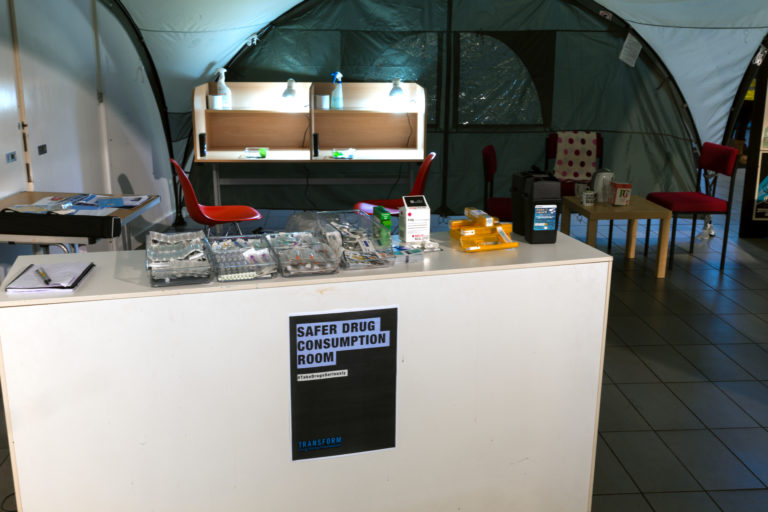 Deputy Mayor wants pilot for safe consumption room in new drug strategy
More consultation is needed and city needs to work out how to fund it, but Asher Craig says it could be one way to reduce drug deaths, as a mock safe consumption room was on display last week.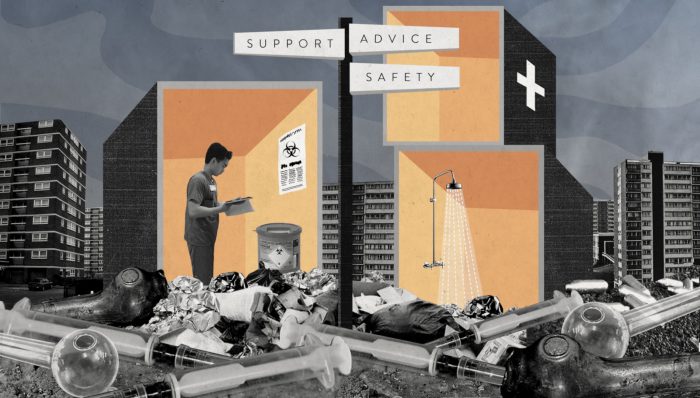 Episode 3: A disappearance, two murders and a hole in the ground
Two murders and a disappearance: How the Cornerman slipped through the net.
I was addicted to benzos. This is my story.
The blissful escape of prescription drugs benzodiazepines helped me cope with depression and anxiety, but my life ended up falling apart around me.
A safe fix for Bristol's drug users and the city
Saving lives and clearing needles off the streets: Bristol has the power to become the first UK city to set up a safe consumption room.
Episode 2: Bangers and mash, football and boxing
The gangster jailed for drugs and blackmail who courted footballers, boxers and MMA fighters.
An accident left him in constant pain. But medical cannabis is still out of reach.
While the legal barrier has been overcome, experts say it will take years before we have medical buy-in and affordable products.
Episode 1: Unmasking The Cornerman
This Bristol Cable investigation exposes one of Britain's most elusive organised crime bosses after two decades in the shadows.
A secret side of Bristol is revealed by the Cornerman crime series
There's no two ways about it, the Cornerman series is 'sensational', but not at the expense of accuracy, rather because of it.
Bristol's ketamine dealers: trapped in luxury
Falling into it, dealing with your own habit- quitting dealing can be just as hard as giving up a drug addiction.
Revealed: Homemade Spice infiltrates Bristol prison
Drones, rampant violence and under-staffing as HMP Bristol struggles to deal with Spice problem.
How we got people talking about drugs in Bristol
A look back on our November members meeting about drugs in Bristol, which left people feeling "connected", "inspired" and "heard".
'I'm sober now but without support, self-medication is always an option'
After overcoming a drink problem and addiction to painkillers, this man is fighting to access services that will keep him in recovery.
Landmark medicinal cannabis reforms don't go far enough, say campaigners
Specialist doctors – but not GPs – will be able to give out cannabis on prescription from November.
Crack, heroin, Spice: A snapshot of Bristol's street drug scene
A journey through our city's streets reveals an eye-opening world of vulnerable people.
Bristol's recovery community: overcoming addiction together
In early September, Bristol hosted Recovery Festival - a celebration of people who have overcome addiction. Craig Johnson explains the importance of community when services are being stripped back.
Falling into crack addiction: "Wrong place, wrong time"
The story of a young woman whose downward spiral into crack addiction and a controlling relationship all took place under one roof.
Drugs rehab Chandos House to close down
Fundraising efforts backed by numerous celebrities have failed to keep the rehab centre open.
Drug poisoning deaths in Bristol remain near record levels
Bristol City Council is considering backing drug consumption rooms, which could stop users dying.
Will Self Interview: Rehab and Bristol's "nasty" drug problem
After overcoming his own addiction, writer Will Self is back in rehab, this time to help keep it open.