Hostile Environment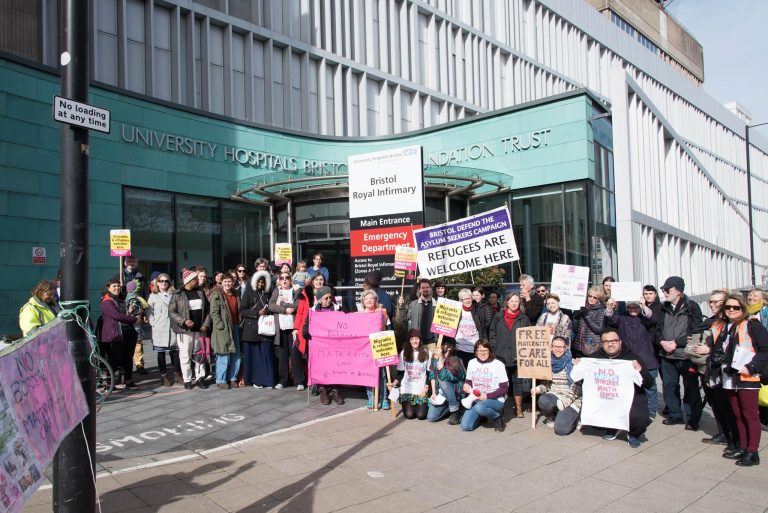 Bristol council and organisations demand equal vaccine access and end to healthcare 'hostile environment' for migrants
The national campaign says a recent government announcement isn't enough to protect individuals and help the wider effort to tackle coronavirus.
Revealed: Fresh concerns over potential racial profiling of British citizens by Home Office prompt renewed calls for change
Lockdown gave a safety net for Bristol's hidden homeless... But many remain on the street this time round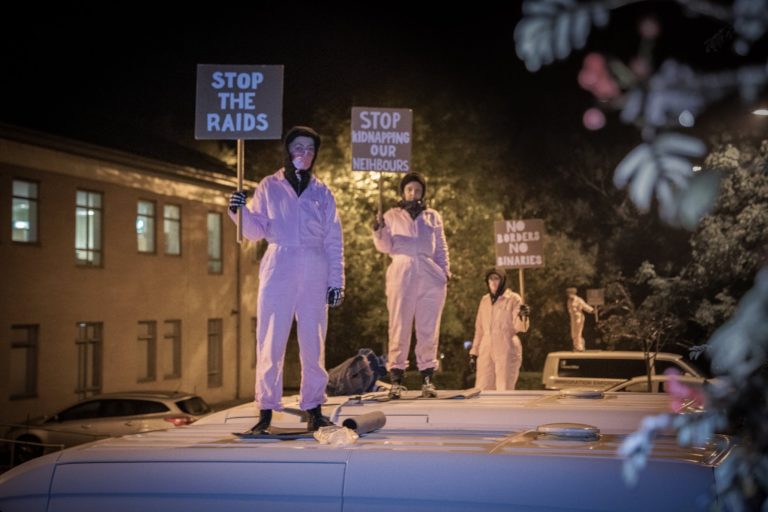 A morning with activists taking direct action against immigration enforcement
The group said the action was in response to the "institutional racism of the government's hostile environment policy".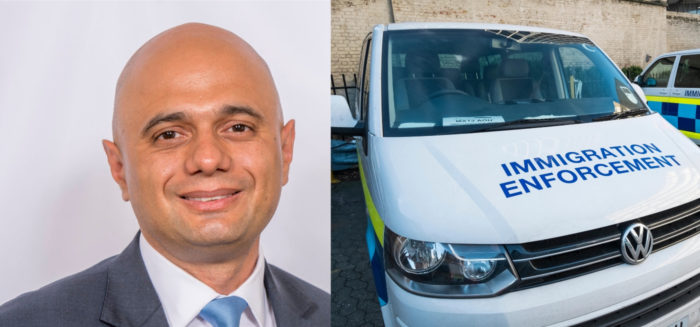 Revealed: Evidence of racial profiling of thousands of British citizens by Home Office
Every week in Patchway, dozens of people face the long arm of the hostile environment
At a drab police station on the outskirts of Bristol, people of all backgrounds face a routine of fear with some standing in solidarity by their side.
Interview: Kingswood man facing controversial deportation
In the wake of the Windrush scandal, the deportation flight has been criticised by politicians and campaigners.
A community fights for asylum justice
Bristol Bison rugby player Ken Macharia speaks about his experience of detention, as the system comes under the spotlight.
Council to vote to condemn immigration detention
These Walls Must Fall campaign gaining ground in Bristol and around the country.
"Why we're extending solidarity to all migrants"
Alice Cutler is the Welcome Centre Manager at Bristol Refugee Rights.
UPDATE: Man detained in Easton immigration raid released after "further checks"
The raid made national news as a show of dissent to the 'hostile environment' immigration regime.
100 people blockaded an immigration raid for seven hours in Easton last night
People took to the streets of Easton in an act of defiance against the government's 'hostile environment' immigration enforcement regime.
Rough sleeping EU migrants are safe from Immigration Enforcement and the council, for now
 One less thing to fear for the city's rough sleepers
Plans to deport rough sleepers ruled illegal
Council plans to work with the government's Immigration Enforcement to detain and remove European rough sleepers from the UK has been thrown into doubt.
This is how many Bristol rough sleepers will be 'removed' from UK
Documents obtained by the Cable show the council plans for removing immigrant rough sleepers
Revealed: Council already reporting homeless to Immigration Enforcement
Joint operations between the council and Immigration Enforcement have been ongoing for at least two years
Brits most 'stopped and checked' for immigration crimes they can't commit
Data suggests racial profiling in 11 major UK cities.
Council to work with immigration enforcement to deport rough sleepers
New funding targets individuals for detention.
Schools, children's data... and immigration enforcement
The Cable interviews Jen Persson, director of the national campaign defenddigitalme, which aims to stop the government sharing the personal data of millions of children with a plethora of third parties – and the Home Office.
Local NHS staff resist plans to charge migrants for healthcare
Health workers claim cuts and privitisation threaten NHS, not migrants – and they're not willing to act as 'border guards'.
179% increase in immigration enforcement visits
Illustration: Luke Carter (lukecarter.co.uk) Hoos u turjumaad Soomaali: Scroll down for Somali translation As the humanitarian crisis unfolds in Calais and places further afield, it's...