infographic

Bristol in the Panama Papers
The Cable investigates how the world of offshore finance reaches out and touches on our doorstep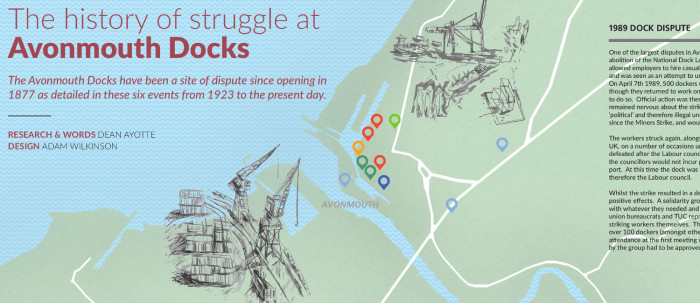 The history of struggle at Avonmouth Docks
The Avonmouth Docks have been a site of dispute since opening in 1877 as detailed in these six events from 1923 to the present day.
Inequality vs education
Click to enlarge. Educational attainment, Obesity Levels and Deprivation hint at Inequality across Bristol.
Money In Politics
Click the image to enlarge This exclusive research by The Bristol Cable shows some of the influence of Money in Politics and democracy in Bristol...
Train info-graphic data
Bristol Cable train info-graphic data For data on UK Rail Revenue Support: First Group Annual Report 2011 First Group Annual Report 2012 First Group Annual...
Bristol's Housing Crisis Infographic
A good graphic of a bad situation. See the full data used here.
Life Expectancy - Infographic
by Emily PooleStaring at excel spreadsheets can make hard reading. In this infographic, designed by Emily Poole, we look at life expectancy by train stop....