NHS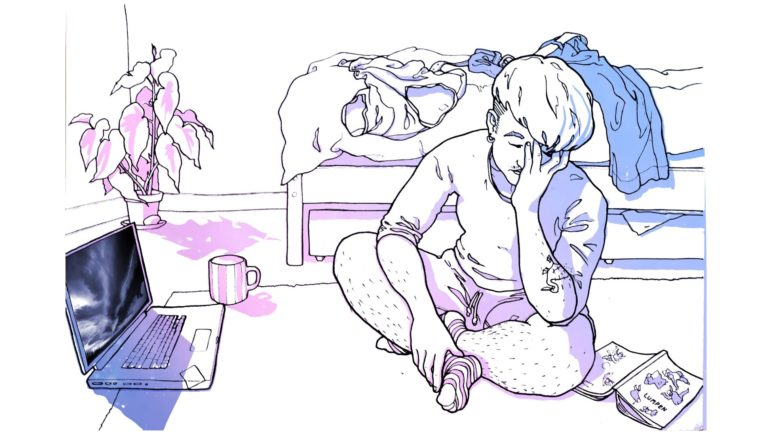 Covid-19 brings difficult times for Trans people in Bristol as government expected to ditch reforms
Accessing trans healthcare was already a difficult and lengthy process and during the pandemic, it's virtually ground to a halt. It comes as the government is expected to announce it has ditched plans to allow trans people to self-identify.
How Bristolians making DIY coronavirus protective equipment are propping up the city's supply
Bristol's NHS trusts scaling up critical care capacity while hospital admissions remain stable
This NHS worker is facing eviction, as Bristol rallies to help coronavirus heroes
A Bristol NHS trust is paying to put up frontline workers in hotels so they can self-isolate, while communities offer their support.
Revealed: NHS under fire for steep increase in charging migrants for healthcare
Evidence suggests vulnerable people who should get free healthcare are being forced to cough up, while others are being chased by bailiffs.
Revealed: Patients denied treatment by local NHS
GPs and clinical specialists are worried about patients being turned away because of local NHS policies.
Yoga will not fix the NHS stress crisis, staff say
Stressed out staff say they need need system change and leadership support, not resilience training.
NHS at 70: "Currently my biggest worry is nursing in the future"
Nurse Jeanette Jones has won an award for helping other nurses… but she fears for the future of the profession
#MillionsMissing: the campaign for ME equality
Sufferers of ME/CFS are taking to Queen Square this weekend. The Cable spoke to an organiser about why the government needs to take action on...
NHS members' meeting: Tapping into our membership
We listen to the people of Bristol as well as our members to inform our journalism. This time is was all about the NHS.
Meet the volunteers easing pressure on the NHS
With NHS staff overworked and overstretched, hundreds of volunteers are helping reduce the load.
Revealed: NHS staff in Bristol are being worked until they're sick with stress
In the 70th year of the NHS, an investigation by the Cable reveals that those who care for the nation are in need of serious attention.
Stillbirth: a grief like no other
A Bristol charity helps families through the death of a baby. But what can we do to reduce the number of such losses?
Bristol: Highest number of mental health patient preventable deaths
Highly vulnerable patients have died after NHS failings. Why?
Member spotlight: the Bristol activist battling Big Pharma
The Just Treatment campaign challenges the pharmaceutical companies charging the NHS rip-off prices for vital drugs.
North Bristol NHS bosses scrap plans to privatise staff management
North Bristol NHS Trust has backed down on plans to transfer management of staff to a private company, after pressure from trade unions and campaigners.
Pregabalin: Bristol's 'emerging' prescription drug problem
As pregabalin and gabapentin are liberally prescribed by GPs — and putting drug users at risk on the black market — the government is taking action.
Becky Romero's family: "Our children deserve better than this"
Family of teenager failed by Bristol's mental health service demand more funding for the sector.
NHS land sold off for housing that nurses can't afford
Public land is being sold to developers – but the vast majority will be unaffordable for key workers.
NHS cuts hit fertility treatments
The local NHS has angered patients by restricting its criteria for IVF eligibility, at the same time as privatising Bristol Centre for Reproductive Medicine.
Infertility treatments to be halved under new plans
As central government steps in to drastically cut healthcare in the Bristol region, infertility treatments are set to be halved to save a paltry £1m...
Surprise announcement of A&E overnight closure in Weston
The shock announcement of the temporary overnight closure of Weston General Hospital's emergency department comes in the wake of a graphic Care Quality Commission report,...