police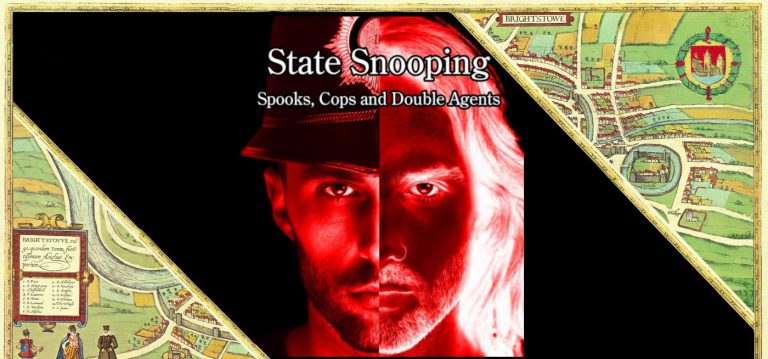 Bristol History Podcast: State Surveillance in Bristol and Beyond
This week I spoke with Colin Thomas and Tim Beasley of the Bristol Radical History Group to discuss the history of state surveillance in their...
Local policing has been slashed and violent crime is up. Who will claim the mantle of 'law and order'?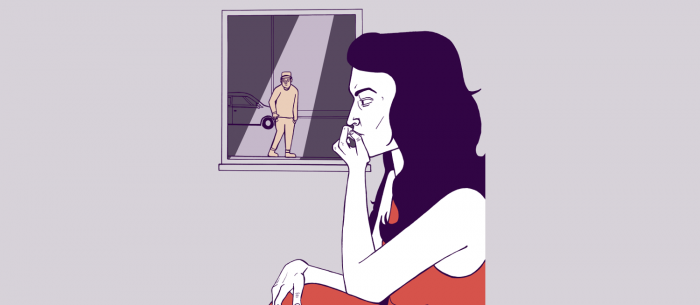 Investigation: Bristol's invisible sex trade
The police are struggling to deal with sexual exploitation happening online. How does this off-street sex trade operate in this city?
Policewoman who Tasered Ras Judah found not guilty of assault
But PC Claire Boddie faces disciplinary action
PC Claire Boddie on trial for tasering Ras Judah: the story so far
The police officer who tasered Easton man Ras Judah will appear in Salisbury Magistrates Court tomorrow (18 May) charged with common assault.
Opinion: Surveillance Britain, nothing to fear? Think again
We need to act fast to defend our civil liberties or, like the frog in the pot, we could too late find ourselves in a very different climate.
Campaign: stopping IMSI-catcher surveillance
The Cable is launching a national campaign calling for police to come clean on IMSI-catchers, and to ban this intrusive technology.
Discontent, despair and anger: responses to the Tasering of Ras Judah Adunbi
Desmond Brown encountered strong feelings when he asked local people to respond to the Tasering of Ras Judah, a 63-year-old black race relations adviser in Easton.
Exclusive: Modern Slavery arrests in Bristol
3 people have been arrested for Modern Slavery offences
Feminist library occupiers defiant after police visit
Domestic violence campaigners occupying the now-closed Cheltenham Road Library, are determined to stay put after a visit from the police and other unidentified individuals - one of whom made threats.
IPCC: Justice for Judah?
The IPCC lacks teeth. What sort of 'justice' can we expect for Judah?
"Enough is enough": Campaign launched to support grandfather tasered by police
"Without the strength of my God there's ... And without my neighbour there's a strong possibility they would have killed me."
Revealed: The troubling trickle-down of phone-cracking technology
Avon and Somerset is one of at least 29 UK police forces forensically examining mobile phones. We reveal the powerful technology being targeted at low-level crime, and the serious security breaches it's enabled in the hands of local officers.
Police remove documents following Cable investigation
But they've been downloaded here… "The longer the policy of denial of existence of these capabilities go on, the worse it is for police, citizens,...
Revealed: Bristol's police and mass mobile phone surveillance
Evidence points to Avon and Somerset Constabulary and five other forces having bought devices that can spy on thousands of phones at a time...
Sex-work offences dramatically decline in Bristol as debate rages
Whilst the debate around criminalisation of sex work rages,there has been a steep decline in sex work related offences recorded by police within Bristol.
Avon and Somerset Police rank worst for hate crime action
Avon and Somerset Police are ranked worst among the nation's 13 largest police forces in taking action against hate crime.
Black Lives Matter Bristol: behind the scenes
Around 1,000 people marched through Bristol in support of the Black Lives Matter movement on Sunday. Edson Burton, one of the organisers of the march,...
Exclusive: Race and religious hate crimes on the rise.
Figures obtained by the Bristol Cable from Avon and Somerset Police show that the the attack on Totterdown Mosque is the tip of the iceberg.
A High Price? Bristol and the Global drug trade
Bristol is often seen as a leader in the movement for ethical and sustainable living. At the same time, free parties, raves and recreational drug use are also marks of the city. But how do these scenes interact? Are the ethical implications of drug use considered?
Gangs in Bristol: beyond the headlines
Alon Aviram spoke to former gang members, youth workers, the police, and a football hooligan turned vicar to find out about the nature and scale of gang activity in Bristol today.