Stokes Croft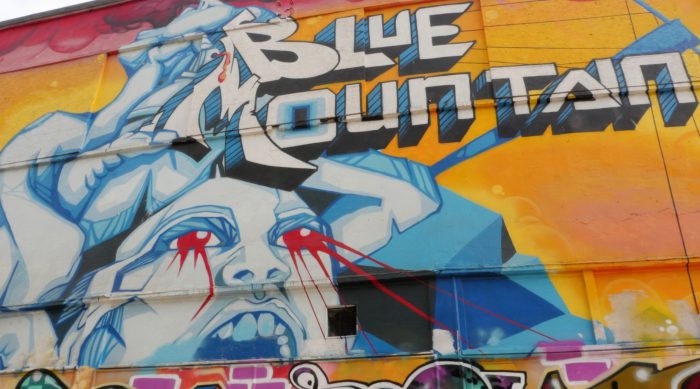 Ravers rejoice as Blue Mountain re-opens pending major development
"Temporary reprieve" for nightclub until council approves plans student flats in heart of Stokes Croft.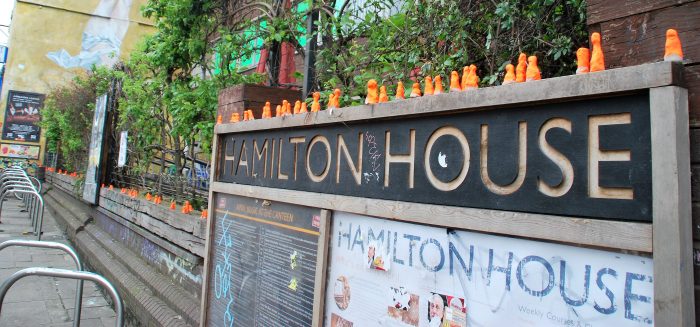 BREAKING: Artist exodus from Hamilton House as Coexist resist eviction
Coexist were given 24 hours notice to leave on Monday but say they are going to hang on for another month.
Hamilton House owners shut out Coexist after decade of managing building
Following a year of fraught negotiations, evictions and uncertainty, the building's owners are also submitting a full planning application for flats.
Latest eviction threat by Hamilton House owners rebuffed by council
After having two planning applications blocked, Hamilton House's owners aim to keep development plans alive by stopping it being given community centre status.
Council blocks second planning application to redevelop Hamilton House
After 200 tenants were recently evicted, the future of Stokes Croft's cultural hub hangs in the balance as plans to redevelop are blocked yet again by the council.
Hamilton House evictions begin as controversial development looms
Around 150 tenants forced out, in the latest chapter of the long dispute over the future of the Stokes Croft cultural hub.
Update: News on the future of Hamilton House
A packed meeting took place at Hamilton House on Stokes Croft this afternoon to discuss the future of the building.
Breaking: Future of Hamilton House in Stokes Croft thrown up in the air
The future of  Hamilton House, an iconic social enterprise and community hub on Stokes Croft, has been made uncertain.
Another blow to the counter-culture of Stokes Croft?
It wasn't just council homes auctioned off last week: Chris Hope reflects on the loss of an artistic institution
Carriageworks development in a mixed bag result
Planning permission produces claims of both community victory and council let down
Councillors' mistaken "no comment" on Carriageworks development
Bristol Councillors who will be voting on Fifth Capital's controversial planning application have declined from publicly indicating their voting intentions, wrongly citing reasons why.
Whose Stokes Croft? The struggle for the city centre?
300 met to discuss and act on corporate gentrification of Stokes Croft in the face of developers plans.
Fifth Capital's Carriageworks redevelopment: "a degree smoke and mirrors."
A planning proposal to be submitted this autumn by property developer Fifth Capital could kick-start the redevelopment of the long derelict Westmoreland House and Carriageworks...