Co-op Community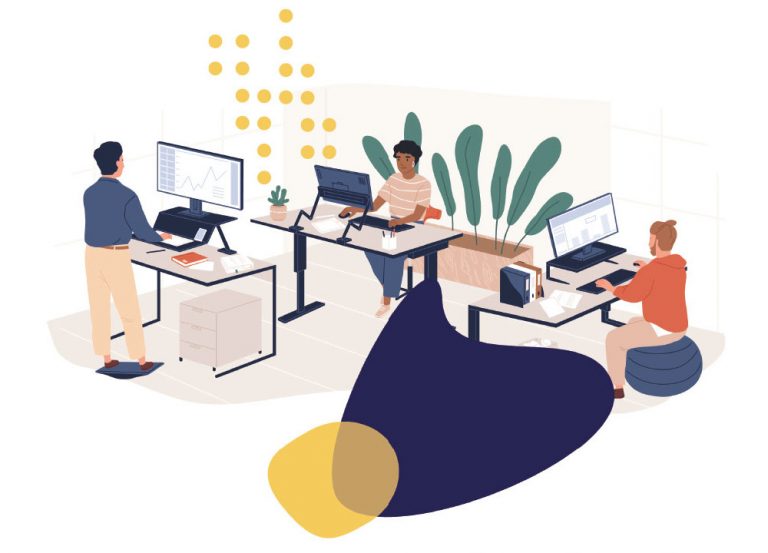 Job: Frontend developer wanted to help build the tech to power local community journalism
Help build a pioneering Community Engagement System to drive sustainable public interest community journalism.
Cable editorial: The big story behind Bristol's local election isn't who won, but who voted.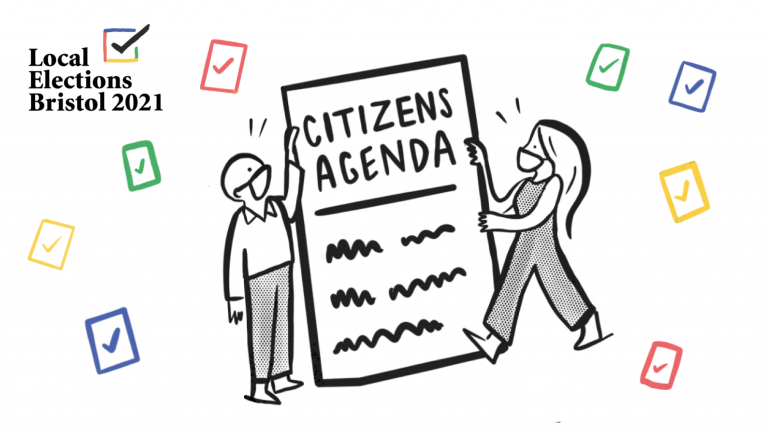 Shape the Bristol Citizens' Agenda
Have your say on what matters to you this election, and shape the Bristol Citizens' Agenda.
We're hiring: Video journalist
Quality local video journalism will help the Cable reach new audiences, create high impact content and amplify voices in the city.
Help shape our reporting on Bristol and the climate crisis
We can't tackle the climate crisis alone – as individuals, a single newspaper, city or country. We must act together. That's why we want you to join us in planning how we cover Bristol's role.
The challenge and opportunity: The Cable's climate crisis special is out now
It won't be available in as many places this time, for obvious reasons, but if you join for £3 a month, you will get the latest edition direct to your door!
The Bristol Cable in 2020: A year like no other, for a newspaper like no other
This was the year we all found out the answer to a question we didn't think we'd be asked: how will we respond to a...
How Bristol 24/7 publicised Big Tobacco's push for respectability, before accepting its money
Local magazine and news website's £25,000 grant from Philip Morris followed a string of articles referencing its new heated tobacco products.
This is how Cable members are building a media owned by communities not corporations
The annual general meeting 2020 was a media shareholders event like no other
Inside: Private mental health services in Bristol investigated
Frontline workers and families speak out as the Cable investigates why private sector involvement is growing and what impact it's having on people in Bristol.
Launching an events calendar to amplify Bristol's communities
We're launching a calendar to help Bristolians find out what's on with community and social events.
Editorial: After Colston, now to tear down structures of racism, including in the media
A statement from the Cable on the felling of Colston, Black Lives Matter and working towards anti-racism.
Free Webinar: is reader-owned media the business model of the future?
We started with a group of volunteers - now we have ten staff and thousands of members. We'll be sharing what we've learnt so far, along with co-op expert Dave Boyle.
A new tool for harnessing public knowledge for better journalism
Out of crisis comes an opportunity to create new ways to get communities involved in our reporting
Help our reporting on private mental health services (member log-in required)
We're about to publish a new series about private mental health services in Bristol, focusing on why people are being treated by for-profit comapanies rather than the NHS. We need your input.
Editorial: Journalism is a public service. It should act like it. And it needs you to support it.
Could the pandemic force newspapers to reconsider their priorities and better serve public needs?
Editorial: 5G coronavirus conspiracy theorists are attacking the Cable
With conspiracy theories spreading in pandemic Britain with destructive consequences, we need readers to bolster responsible and thorough journalism with their support.
We asked: What needs solving in Bristol?
This issue is about solutions, so we asked the Cable's 2,100 members what they most want to see solutions for. Here we explore some ideas for solutions to the biggest themes members raised: transport and housing. 
Why we're starting a series of 'solutions journalism'
Looking at ambitious and realistic solutions to the problems facing our communities - not just the problems.
Cable wins innovation fund to work with communities to produce public-interest news
We'll be bringing 'open newsrooms' to communities across Bristol, working with locals to select and co-produce stories that matter.
Help us find solutions for Bristol
In the next edition and beyond, we plan to focus on exploring solutions to the biggest issues facing our city. Have your say.