Latest stories
'I can't die, I've not made my solo album': Holysseus Fly on overcoming cancer and looking forward
The Bristol singer-songwriter and Ishmael Ensemble member discusses overcoming breast cancer at just 25 and launching her career as a solo artist.
'We need to keep the local currency dream alive'
The Bristol Pound's managing director discusses the rise and fall of the local currency project, where it went wrong, and why we should keep experimenting.
Bristol Unpacked with local GP Patrick Hart, fresh from court for sabotaging a petrol station with Just Stop Oil
'A deranged criminal eco-terrorist cult' or canaries in the climate coal mine?
Progress on Bristol's SEND failings but relationships with parents still troubled, inspectors find
Report by Ofsted and Care Quality Commission says now up to government to decide next steps, as inquiry into alleged social media spying looms.
Bristol mum served eviction notice when agency caught wind of her separation from partner
Laura Collins, who was handed a section 21 eviction notice while on maternity leave, says renters claiming benefits are 'treated as less than human'. She is demanding change to Bristol's broken rental system.
Lockleaze in Focus
The Cable wants to tell more stories from different parts of Bristol. That's why we're focusing on new a new area every three months. Last time it was Filwood, and now it's Lockleaze!
Local housing for local people in Lockleaze: can it work?
Hundreds of new homes are coming to Lockleaze, but some of the developments have not been popular. Can a change in the rules on who gets new social housing in the area bring benefits for locals?
The cost of clean air: how Bristol's CAZ has left disabled people feeling forgotten
Disabled people can be badly affected by air pollution, and many support the aims of Bristol's Clean Air Zone (CAZ). But there are questions as to whether the council has done enough to consider the knock-on effects on their lives.
Grove: 'Impending doom definitely plagues my mind, but I've sought out the tools to deal with that'
Following an explosive first festival season, Bristol-based producer and vocalist Grove sits down with the Cable to talk punk, power and vulnerability.
How do we build cities fit for the future? This is the question we're trying to answer in our year-long series of solutions journalism
Rethinking regeneration: Could co-design help transform Bristol's housing estates?
It's crunch time for many of the city's post-war housing estates. Could its crop of radical co-design projects provide a model for delivering regeneration at scale?
'Our future lies in sustainable cities'
To mark the launch of our Future of Cities series, Dr Sean Fox argues why cities like Bristol have limited powers and cash, but need to lead the way in finding a sustainable future.
Our new Future of Cities series explained
How do we build cities fit for the future and rebuilt trust in the media? Our new project exploring solutions to the major problems facing cities, from Bristol and beyond.
Should Bristol be a high-rise city? This series tells the stories of residents of an Easton tower block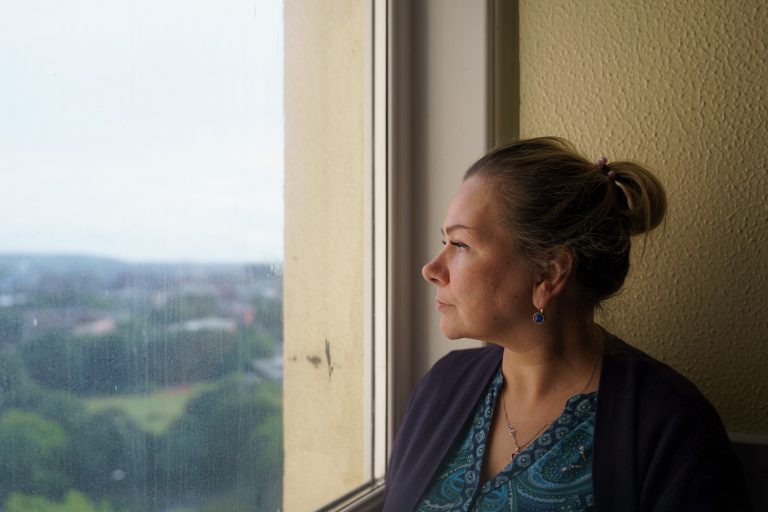 Life in Lansdowne: Calls for change from the scene of a tragedy
Easton high rise tenants tell how the death of a young woman has heightened their concerns about safety and mental health in the block.
Fascinating and challenging conversations from characters on big topics facing the city and beyond.
Labour MP Kerry McCarthy on whether Tories can be friends and how
After months of chaos in Westminster, the longstanding Labour MP for Bristol East talks Keir Starmer, climate change, immigration and taxation.
Listen: Bristol Unpacked with cricketing legend David 'Syd' Lawrence, the first Black president of a county club who's had bananas thrown at him on the field
Fast bowls, nightclubs and bodybuilding – Syd Lawrence is an outspoken local sporting icon who's been around the block in Bristol.
Listen: Why Reach PLC's Bristol Live journalists are striking, with National Union of Journalists' Paul Breeden
A thousand journalists are taking strike action across the country at Reach PLC, one of the big three conglomerates that dominate the regional news market and who own Bristol Live.
Uncovering injustice and wrongdoing
Bristol council was warned of polystyrene cladding dangers long before tower block blaze, so why didn't it act sooner?
The Cable quizzes Bristol City Council's housing chief on the 'urgent' rollout of new high-rise fire safety measures, how much it's all going to cost, and why the authority didn't act faster.
'A tragic reflection on society': the Bristolians jailed for sleeping rough, and feeding pigeons
Civil injunctions used to tackle anti-social behaviour can end up punishing vulnerable people, to little good effect. Is there an alternative?
An arson attack. A pig's head dumped outside. Eccleston House residents are traumatised, and their concerns have been met with silence.
The Cable investigates how flammable cladding fuelled a fire at the tower block, the impact it's had on the community, and why the council's communication is making matters worse.
'Faced with a deadly crackdown, we need to be the global voice of Iranians'
Iran has been rocked by weeks of protests after the death in custody of 22-year-old Mahsa Amini. In Bristol and elsewhere, thousands of people are demonstrating in solidarity this weekend.
'Childcare costs prevent countless ambitious women from fulfilling their potential'
Across the UK, mums have been protesting against our broken childcare system. We need urgent change to enable women to work, train and progress in their jobs without constant pressure, a local nursery worker argues.
When it doesn't pay to work: how universal free childcare would help us all
Women are being priced out of work. Making childcare truly affordable wouldn't only benefit individual families, but society as a whole.
Join 2,600+ Cable members redefining local media
Your support will help the Cable grow, deepening our connections in the city and investigating the issues that matter most in our communities.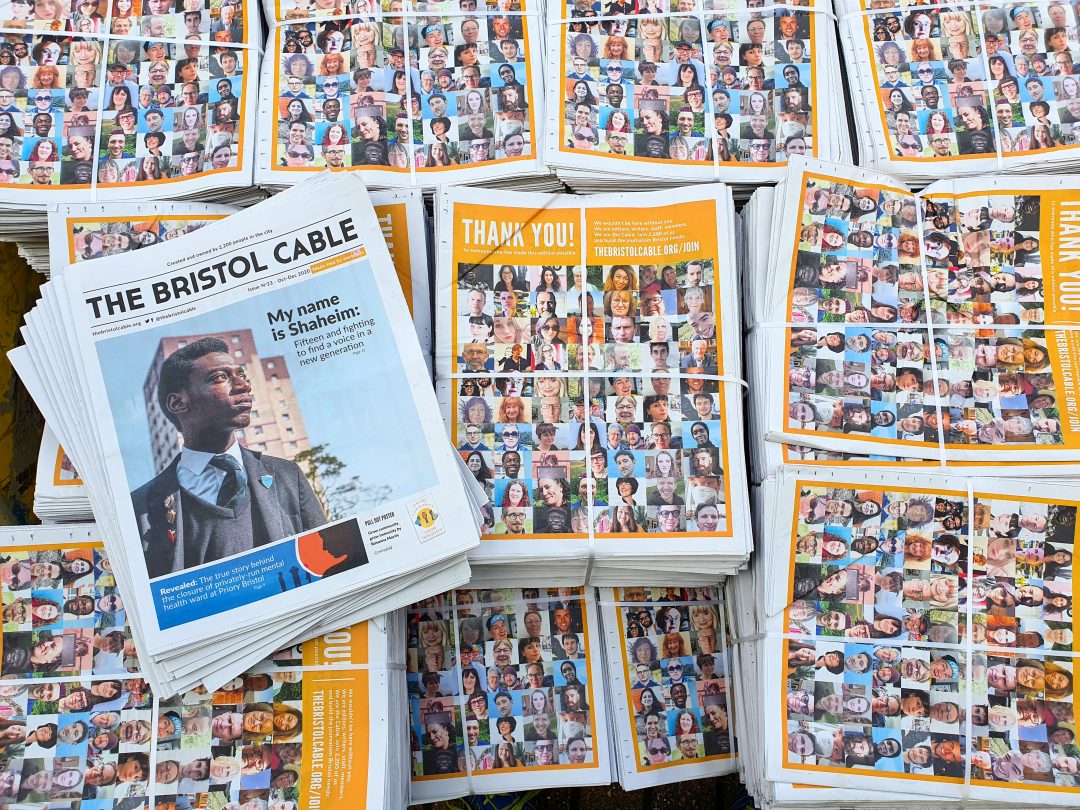 Race, language and labels: what do people really think about the term 'BAME'?
The government announced last month it was dropping the problematic term, but is it still useful in certain situations and are diversity initiatives still needed?
'People are scared': A Russian who opposes war speaks out on state-controlled media and economic collapse
With the war in Ukraine entering its third week, this is what's happening on the other side of the border.
Watch: The new documentary celebrating Bristol's inner-city walks
The film profiles a grassroots project called Slow Ways which hopes to get more people walking further – with all the associated benefits.
Popular series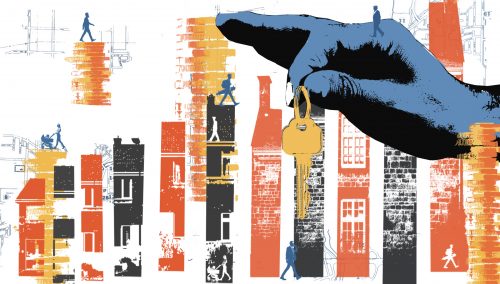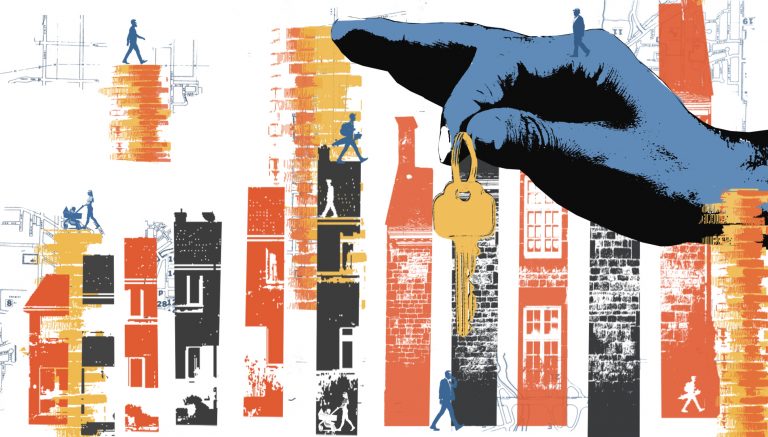 In Disrepair: Bristol's broken renting system
This series will tell the stories of renters in Bristol, dig into how the pandemic has affected the crisis, and, crucially, what can be done about it. We will join the dots between local issues and the wider housing crisis in the UK, holding the council and central government to account on pledges for action.
Bristol History Podcast is dedicated to exploring various aspects of Bristol's history, hosted by Tom Brothwell. Produced in partnership with the Bristol Cable since April 2018.
Listen: The Bristolian Refugee by Sam Sayer
Your Bristol Life is a new series of five podcasts shining a light on underrepresented aspects of Bristol's history. This BCfm series was made with the Bristol Cable, Bristol History Podcast and In The Dark.
Listen: The Bristolian poet prodigy Thomas Chatterton who died at 17
Born in Redcliffe in 1752, Chatterton produced a great body of poems, plays and prose works before his death as a teenager.
Listen: Ann Yearsley, the working class Bristol poet who took on the slave trade
Brycchan Carey, Professor of English at Northumbria University, talks about the life and work of 18th century Bristolian poet and milkwoman, Ann Yearsley.