Latest stories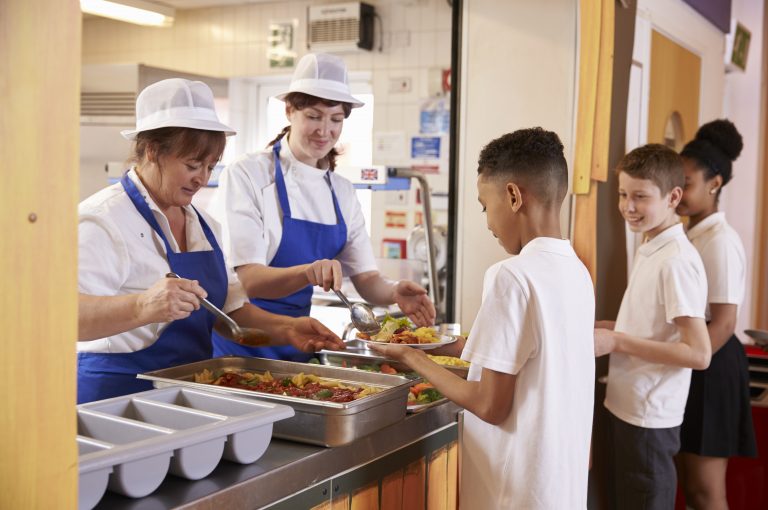 Children 'missing out' on free school meals
Children could be missing out on free school meals because of schools not checking often enough for eligibility, according to Cabot Primary School's business manager.
Council commits to crackdown on benefit discrimination against renters
Following a renter-led campaign by Shelter, councillors from across parties voted to support the Labour motion pledging to tackle landlords excluding renters who claim benefits.
Council to cut management jobs and hike parking fees but protect frontline services in bid to fill £20m budget gap
In response to declining funding from central government and the impact of Covid, cost saving measures also include selling off council buildings, raising council tax and ending free short stays in residential parking zones.
Colston toppler: 'We've pushed things in the right direction'
Rhian Graham speaks to the Cable about how pulling down the slave trader's statue was a 'victory for Bristol'.
'A monumental moment in history': Cable readers react to the Colston 4 being cleared
Most readers expressed support for the Colston 4 and criticised past inaction from the council, while others had concerns about what their acquittal meant for the fate of other statues.
Watch: Reactions to Colston 4 verdict after defendants walk free from court
Following the landmark trial's conclusion, this video captures the moment the defendants walked free, and reactions from those involved.
Bristol's Omicron peak still weeks away, as hospitals declare internal critical incidents
Bristol is seeing very high rates of infection, but this isn't translating into lots of people needing hospital treatment, say health leaders.
In Disrepair: Bristol's broken renting system
Read more
This series will tell the stories of renters in Bristol, dig into how the pandemic has affected the crisis, and, crucially, what can be done about it.
Have you experienced problems with your landlord since the pandemic started?
We want to investigate rogue landlords, poor conditions and council enforcement to help inform the debate on solutions.
'Marginalised people are worse affected by the housing crisis': the Bristol renters facing discrimination and bias
Bristol City Council have pledged to stamp out discrimination in the private rental sector. But it's not always clear cut.
How my experiences of renting in Bristol pushed me to campaign for a fairer system
Kate Bower has now left Bristol after struggling to rent in the city and facing discrimination for years. But now she is determined to help make much-needed changes happen.
Fascinating and challenging conversations from characters on big topics facing the city and beyond.
Listen: Bristol Unpacked on a £23 million gap in the council's budget, with Craig Cheney the councillor holding the city's purse strings
After 12 years of central government imposed austerity, that purse is much smaller than it needs to be.
Listen: Bristol Unpacked on acting in new drama Outlaws and living with real bank robbers, Longwell Record's Ian Aitchison
What was it like acting with Christopher Walken when his previous biggest role was playing a genital wart 20 years ago? Southmead-born Ian Aitchison runs...
Former mayor George Ferguson, on his highs, lows, beef with Marvin and being 'radical' as a former Merchant Venturer
The red-trouser wearing self-described "establishment rebel" and first and former Bristol mayor George Ferguson joins the podcast this week.
Uncovering injustice and wrongdoing
A year after opening, some residents fear for their safety at controversial south Bristol flats
Imperial Apartments, a converted Hengrove office block where many flats do not meet space standards, was opened in 2020 to private renters and people facing homelessness. There are serious concerns about conditions there – but with Bristol's bleak rental market cutting off housing options, some s...
Revealed: Untreated sewage is being dumped into our rivers thousands of times a year. Who's to blame and can it be stopped?
The surge in popularity of wild swimming during the pandemic has highlighted the extent to which our outdated sewage system dumps waste into rivers – including the Avon. The Cable asks why, and speaks to local campaigners pushing for change.
'Covid meant I didn't have a job any more': dozens of Bristolians face eviction after pandemic ban lifts
Hundreds of people across the country have lost their homes in hearings lasting just 10 minutes, an investigation has found. In most cases, judges couldn't take Covid-related hardship into account.
Watch: The government blocked Bristol's plans for tackling drug overdoses. This Scottish activist took matters into his own hands.
Cranstoun Project Lead Peter Krykant set up his own safe consumption room in a van in Glasgow. The idea has support in Bristol, so what will happen next?
Watch: The filmmakers behind 'Rooted in Bristol' discuss land, race and inequality
The new documentary, which premiered at Afrika Eye Film Festival, profiles Bristol's Black and Afro-Caribbean food growers who discuss the importance of equitable access to land.
Watch: Adblock Bristol demands a ban on fossil fuel advertising
Campaigners are determined that Bristol follows in the footsteps of other councils by ridding the streets of high carbon advertising.
Join 2,700+ Cable members redefining local media
Your support will help the Cable grow, deepening our connections in the city and investigating the issues that matter most in our communities.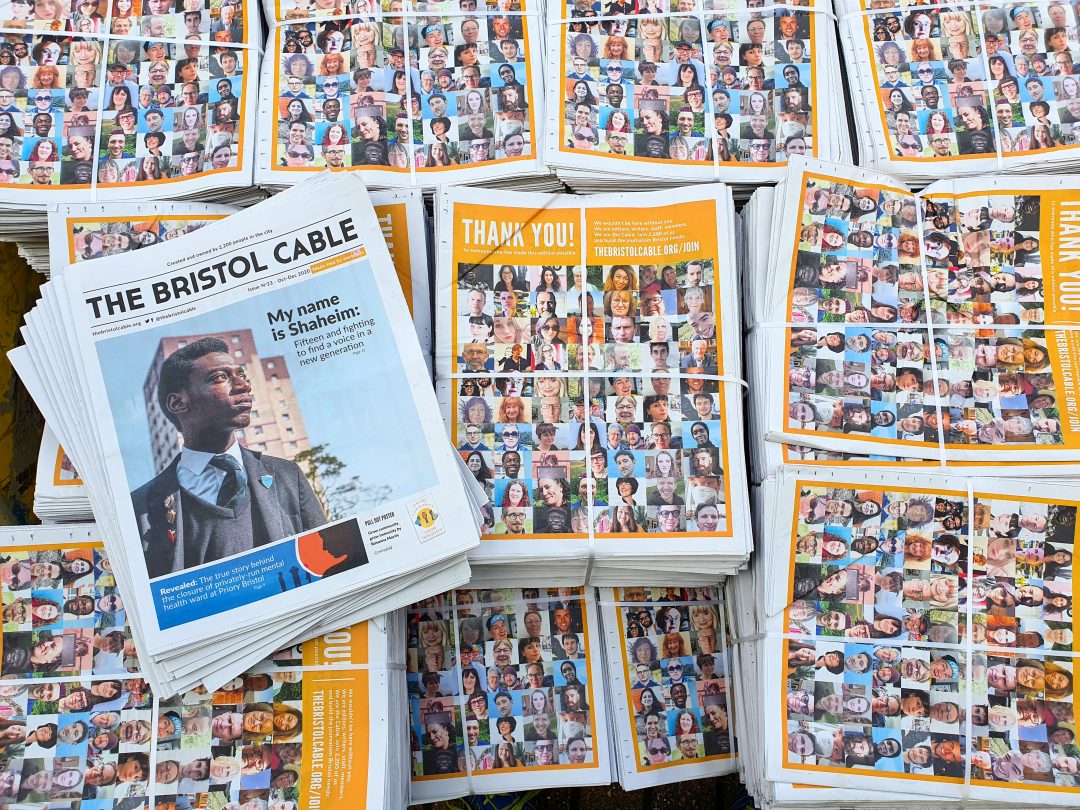 Could a camera developed in Bristol that can 'see' methane leaks offer a path to curbing industrial greenhouse gas emissions?
UN scientists argue that cutting methane offers the fastest, most effective way to reduce the rate of global temperature rises.
PHOTOESSAY: Protestors demand action on climate crisis
With negotiations ongoing at the COP26 climate summit, Bristolians took to the streets on Saturday to march for a greener future.
Andreas Malm: 'Why climate activists should engage in acts of sabotage'
Environmental protesters need to rethink their tactics, argues a Swedish scholar of human ecology who came to Bristol this week.
The Bristol Cable is not just a publisher, it's a community of 2,700+ people
5 things the Cable learned this year
As we reflect on 2021 and welcome 2022, one thing is clear: together, we can reshape the media and with it, our city. 
Why we're dedicating time to investigate the renting crisis in Bristol
We've been collecting the experiences of readers to investigate how Bristol's rental market has gotten even tougher since the pandemic.
The Cable is fighting back against tech giants and corporate publishers. But now we need you.
We're facing a very uncertain future, and need your support to keep going
The latest on how the pandemic is affecting our city
Long Covid and the frontline of mass unemployment
Over a million people are still unwell months after catching Covid-19. With sick pay quickly running out, thousands could lose their jobs and face financial ruin.
How Bristol is responding to surging demand for mental health support linked to Covid-19
The rise in referrals was lower in Bristol than the national average. The Cable speaks to NHS and voluntary mental health services about how they are coping during the pandemic and what is on the horizon.
How can schools address the long-term impacts of Covid-19 this academic year?
As kids go back to school this week, schools are considering how to repair the damage of the last 18 months.
Bristol History Podcast is dedicated to exploring various aspects of Bristol's history, hosted by Tom Brothwell. Produced in partnership with the Bristol Cable since April 2018.
LISTEN: Telling the stories from Bristol LGBTQ people going back 300 years
Andrew Foyle from Outstories Bristol, a volunteer community history group, discusses the stories of LGBTQ people throughout Bristol's history from the 17th century to the present day.
Listen: How local industry profited from the slave trade
The hidden history of how the family wealth of Edward Protheroe, famous coal industrialist in the Forest of Dean, was built on the slave trade and labour of enslaved people on sugar plantations.
Listen: Healthcare in Bristol before the NHS
This week I met with Dr Michael Whitfield to discuss Bristol's dispensaries. For the two hundred years or so before the creation of the NHS in 1948, the dispensaries were one of the main providers of healthcare in Britain, especially for its poorest people. We discussed how the dispensaries opera...