Join 2,600+ Cable members redefining local media
Your support will help the Cable grow, deepening our connections in the city and investigating the issues that matter most in our communities.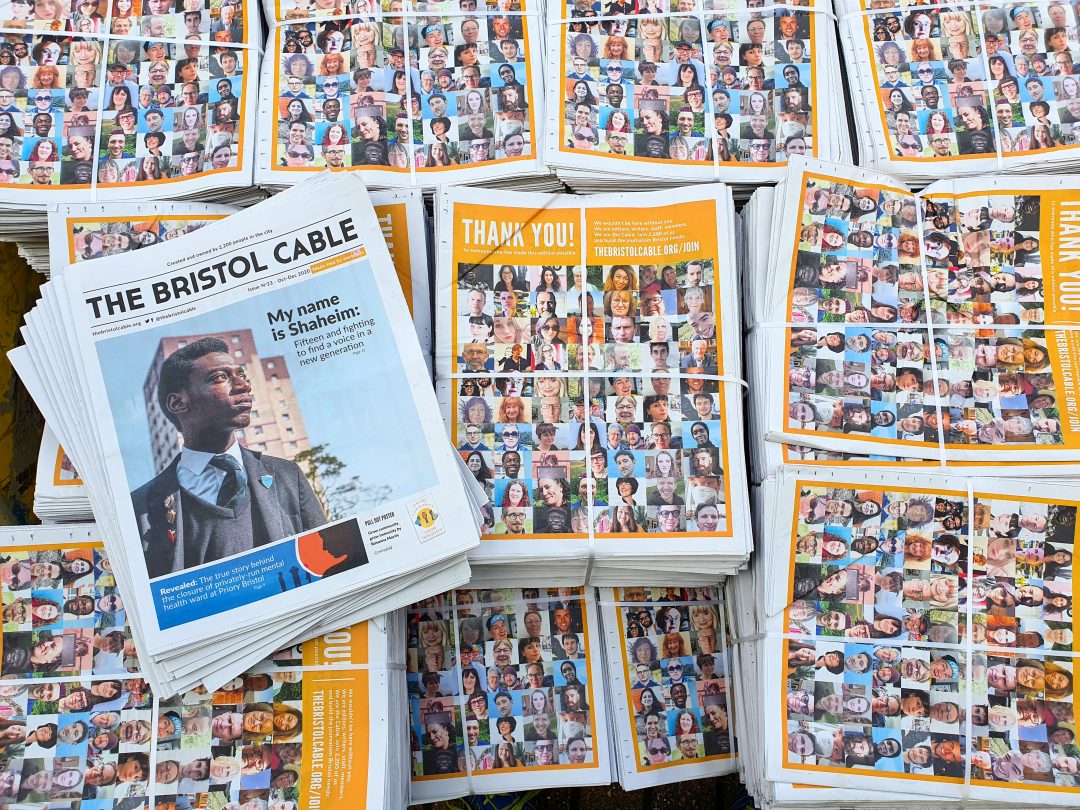 Latest stories
Parents warn 'monstrous' changes to autism referral rules for children will 'cost lives'
SEND parents have slammed new rules that mean children must be in 'crisis' before they can be referred for an autism assessment in the Bristol area.
We're hiring: People and Wellbeing lead (HR)
In this role, you would help the Bristol Cable maintain a professional co-operative with a culture of care.
The Cable view: Bristol renters can't wait any longer for reform
After reporting for years on the city's broken rental market, the Cable supports those demanding that the long-awaited Renters Reform Bill becomes a reality – now.
Bristol renters descend on Westminster to demand greater rights and protections
Four years after the government promised to ban no-fault evictions, renters are still waiting for a lifeline in the Renters Reform Bill that would correct the power imbalance with private landlords. 
Listen: Bristol Unpacked with Bristol City's James Edwards on football, community and politics
Neil chats to James, who helps lead Bristol City's charity arm the Robins Foundation, about the role of football in the community and the furore over Gary Lineker's criticisms of government asylum policy.
Have your say: BS3 In Focus
The Cable wants to tell more stories from different parts of Bristol. That's why we're focusing on new a new area every three months. This time it's BS3!
How do we build cities fit for the future? This is the question we're trying to answer in our year-long series of solutions journalism
'The company needs to be held accountable': Bristol passengers speak out about bus misery
Amid calls for Bristol's struggling bus services to be franchised, passengers share their stories of failing to get to work and education on time, while some are left with no choice but to walk, get a cab or drive. 
Taking back control: is bus franchising the route out of Bristol's public transport chaos?
Metro Mayor Dan Norris says he is open to Bristol taking greater public control over its bus services, but he is currently lagging behind other regional leaders who are pushing ahead with reforms in an attempt to improve vital bus services.
Small developments, big ideas: how Bristol's community groups took housing into their own hands
A groundbreaking council 'land disposal' policy is helping citizen groups in Bristol to develop affordable homes. They can't hope to solve the housing crisis – but what impact can they have for local communities?
Should Bristol be a high-rise city? This series tells the stories of residents of an Easton tower block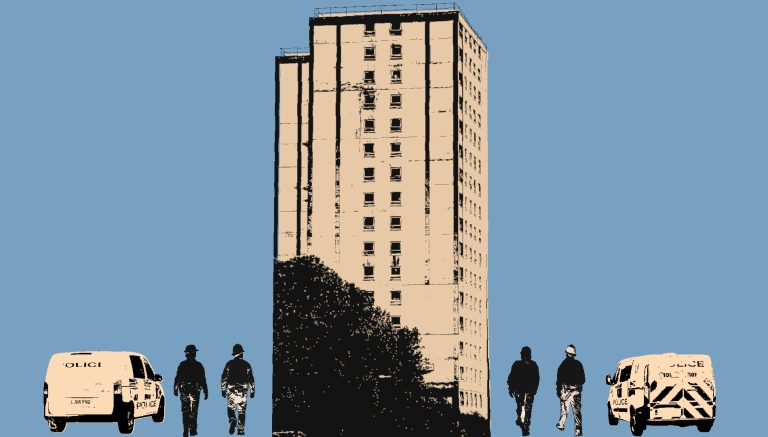 After the fall: a death at Lansdowne Court
A vulnerable woman falls to her death from a tower block. Her partner is present. In this special Cable investigation, we try to find out what happened to Shannon Beirne.
Fascinating and challenging conversations from characters on big topics facing the city and beyond.
The city's new Green Party leader on being the biggest political force in these parts
The Greens are now the council's biggest party, but given their limited experience of being in power, how will they work with others under the new committee system, including their antagonists on the Labour benches?
The armed robber turned TikTok addiction mentor Paul Simmons
After more than 20 years in prison, Paul has turned to TikTok to work through his own trauma and regrets, and help others along the way.
The doctor prescribing ketamine to assist therapy
We chat to Dr Ben Sessa, co-founder of Awakn, a company leading the burgeoning movement offering therapy assisted by psychedelic drugs.
Uncovering injustice and wrongdoing
'Crisis' extends housing misery for Lockleaze buyers, as L&G admits mould issues on sister scheme
Modular homes at Legal & General's Bonnington development will be taken off their foundations, leaving buyers waiting up to a year, while serious mould problems had to be fixed at another scheme in Yorkshire, the Cable can reveal.
Rogue landlord yacht owner turns to Airbnb after fleecing tenants' of their deposits
Thomas Flight, whose Miss Conduct yacht sits in Bristol Harbour, has been convicted of a series of offences against his previous tenants but his properties are now on the short-term let market.
Revealed: 'Miss Conduct' yacht owner is rogue landlord who spun 'web of deceit' to mislead tenants
Thomas Flight hid behind aliases and fake addresses, and deployed aggressive 'agents' to deny people living in his St Paul's flats their rights as tenants.
'I was finally diagnosed with ADHD at 25. Would I have got this sooner if I was a boy?'
After years of being misdiagnosed and incorrectly medicated, Dolores has finally got an ADHD diagnosis. But how different could her childhood have been if she'd been diagnosed sooner, like boys often are?
'I needed therapy after I gave birth, but now I'm going it alone'
Steph experienced a mental health crisis while having her second child. Therapy saved her, but when it ended she felt loss.
'Academic and support staff are suffering – it's time for universities to dip into their rainy day funds'
University of Bristol staff deserve a pay rise after years of real-terms cuts, so why won't it lift salaries? Recent growth is unsustainable, and investing in pay could help not just workers but local businesses and the city.
Watch: 'I was a conspiracy theorist for 15 years. Now I'm on a mission to bring others back to reality.'
Brent Lee Regan from Bristol describes his journey down the rabbit hole of internet conspiracies and back to reality, and how it led him to creating his podcast explaining how conspiracy theories work.
Race, language and labels: what do people really think about the term 'BAME'?
The government announced last month it was dropping the problematic term, but is it still useful in certain situations and are diversity initiatives still needed?
'People are scared': A Russian who opposes war speaks out on state-controlled media and economic collapse
With the war in Ukraine entering its third week, this is what's happening on the other side of the border.
Popular series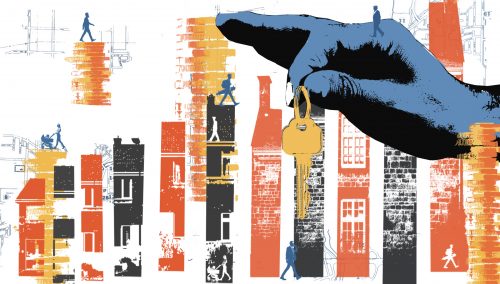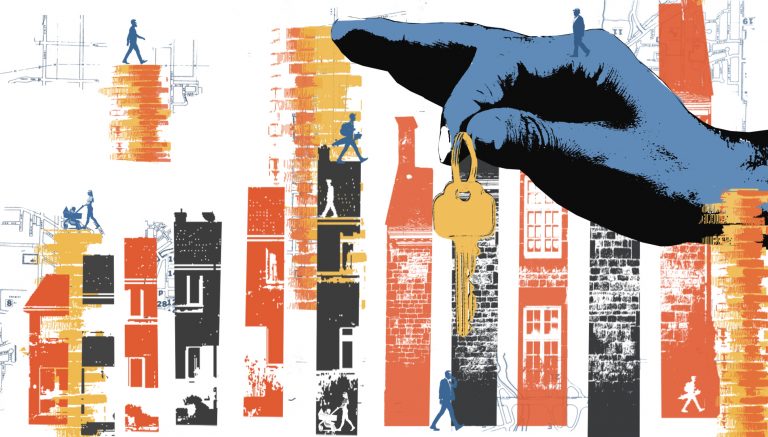 In Disrepair: Bristol's broken renting system
This series will tell the stories of renters in Bristol, dig into how the pandemic has affected the crisis, and, crucially, what can be done about it. We will join the dots between local issues and the wider housing crisis in the UK, holding the council and central government to account on pledges for action.
Bristol History Podcast is dedicated to exploring various aspects of Bristol's history, hosted by Tom Brothwell. Produced in partnership with the Bristol Cable since April 2018.
Listen: How hundreds of squatters responded to the housing shortage after the war
Author Eugene Byrne discusses the mass squatting movement in Bristol in the summer of 1946, which saw saw ex-military bases occupied by hundreds of people who found a direct solution to the housing crisis.
Listen: The Bristolian Refugee by Sam Sayer
Your Bristol Life is a new series of five podcasts shining a light on underrepresented aspects of Bristol's history. This BCfm series was made with the Bristol Cable, Bristol History Podcast and In The Dark.
Listen: The Bristolian poet prodigy Thomas Chatterton who died at 17
Born in Redcliffe in 1752, Chatterton produced a great body of poems, plays and prose works before his death as a teenager.