Join 2,500 Cable members redefining local media
Your support will help the Cable grow, deepening our connections in the city and investigating the issues that matter most in our communities.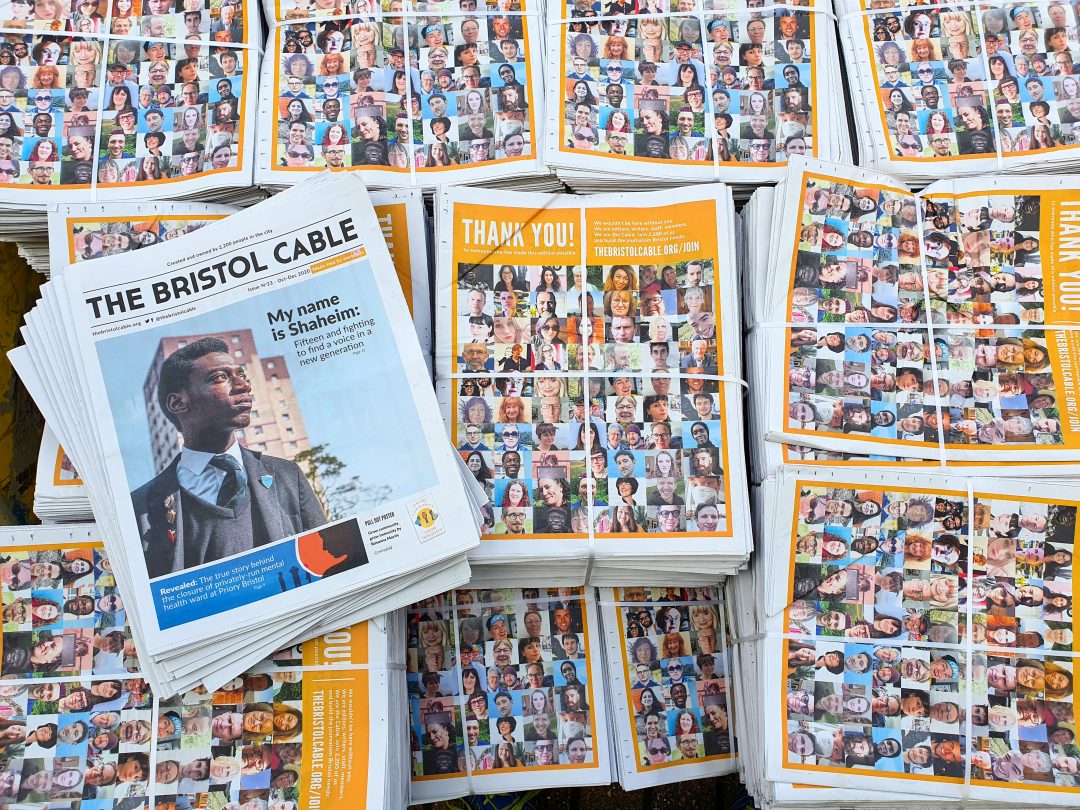 Latest stories
How starting an arts festival helped me find community in Bristol
Grassroots groups have birthed a movement that celebrates and represents people from East and South East Asian communities. It has unleashed a 'warm, communitarian energy', writes the co-founder of MOON FEST, which takes place this weekend at the Trinity Centre.
Row over shopping centre demolition decision grinds on after government walks away from intervening
Council planning lawyer argues decision to refuse proposed redevelopment of Broadwalk Centre in Knowle in May did not rule out this being reversed – as happened a few weeks later.
Stand to be a Bristol Cable director
Do you think the Bristol Cable is an exciting project with potential to grow? Do you want to help us improve what we're doing, further...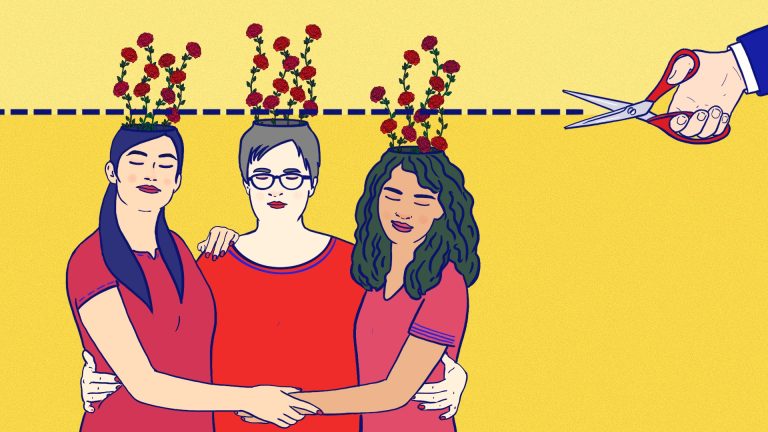 Healing is a justice issue: how can we radicalise the voluntary sector, amid a perfect storm of cuts?
When it comes to recovery from trauma, meeting people's basic needs such as food, shelter, and physical safety is not enough. In an increasingly harsh environment, charities will need all their imagination and creativity to do more.
Community union's intervention sees housing association eviction halted amid disrepair claims
Bristol City Council slapped with warning over poor performance on freedom of information requests
The local authority has been criticised for years over its failure to responding to FOI requests within 20-day timescales.
From city of sanctuary to 'city of opportunity' – how Bristol can better integrate refugees
Asylum seekers and refugees should be thought of as 'citizens-in-waiting', people with rights, skills and potential, a new report argues. Instead, many people at the sharp end of the system feel shut out of contributing to society.
Trams, or an underground? As Bristol weighs its public transport options, can it learn from across the Channel?
Bristol is notorious for its congestion and poor public transport, and has been hit by a worsening bus crisis. As it looks to a new mass transit system to solve its problems, cities such as Rennes and Bordeaux can offer valuable lessons.
How do we build cities fit for the future? This is the question we're trying to answer in our year-long series of solutions journalism
Bristol's flood defences are being pushed to their limit. What is the city's long-term plan, and will it be enough?
The council is searching for an extra £100 million to fund future flood defences to protect low-lying areas of the city. While residents call for greater action, the Cable looks across the North Sea to Rotterdam for inspiration.
Cities of the future must prioritise the health of people and the planet
Preventing ill-health from poor-quality urban environments, and promoting fairness, are at the heart of a project Bristol is helping to lead.
Urban growers are quietly laying the ground for a food revolution. Can it become a reality?
Growing fruit and veg close to home is better for our health – and could help keep us fed when climate change disrupts supply chains. Could doing more of it provide a secure, affordable, and sustainable way of meeting Bristol's needs?
Should Bristol be a high-rise city? This series tells the stories of residents of an Easton tower block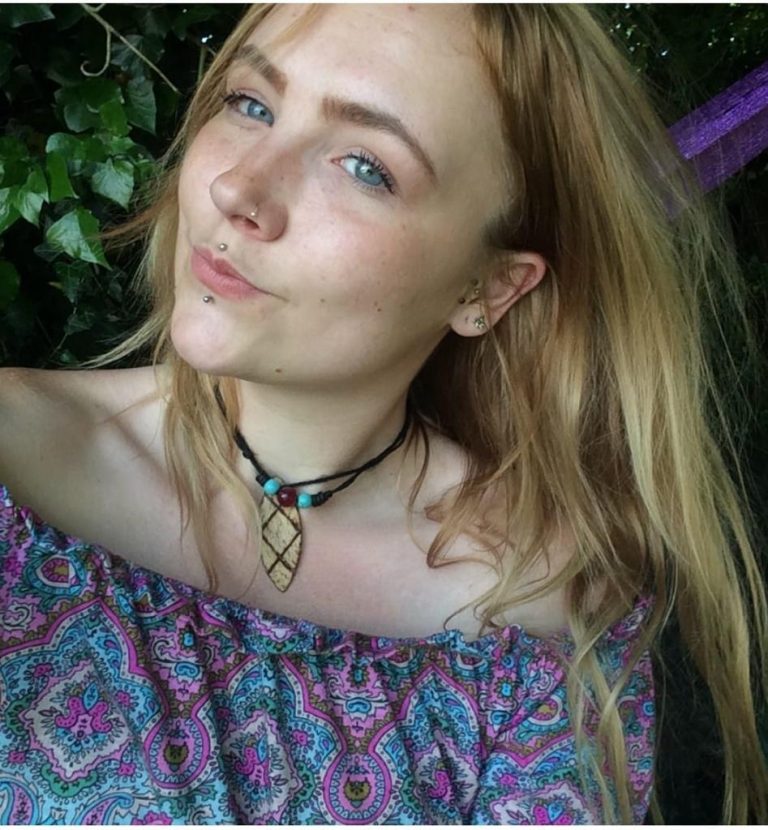 Revealed: Catalogue of police failings before Shannon Beirne fell to her death
In the second instalment of this special Cable investigation, we reveal a series of missed opportunities by officers who had contact with the 25-year-old two hours before she died
Fascinating and challenging conversations from characters on big topics facing the city and beyond.
Listen: Bristol Unpacked with Babbasa CEO Poku Osei on changing the system from the inside
In the wake of the recent murder of St Pauls teenager Eddie King Muthemba Kinuthia, Neil talks to Poku Osei from Babbasa who aim to empower young people from local income and ethnic minority households.
Listen: Bristol Unpacked, with activist Jasmine York on being jailed after the Kill the Bill riots
Jasmine York, who was jailed for arson after the 2021 Kill the Bill riots, discusses those days that rocked the city, and abolishing prisons.
Listen: Bristol Unpacked, with local political fixer Kelvin Blake taking a peek inside the city's Labour party machine
Former councillor, now Labour campaign manager Kelvin Blake offers an inside perspective on the workings of power in our city.
Uncovering injustice and wrongdoing
Inside Avon and Somerset Police's new 'whole story approach' to catching rapists 
In 2021, Avon and Somerset found itself at the forefront of Operation Bluestone, a groundbreaking initiative to increase rape prosecutions. But is it making a real difference for survivors?
'Hollow victory': a rape survivor's journey through a broken criminal justice system  
More women are reporting rape to the police but prosecutions are at an all-time low. As a new approach to investigating sexual crimes is piloted in Bristol, the Cable follows the story of one woman from reporting to the police to her attacker standing trial.
Revealed: Carpentry firm that switched names and pocketed deposits now under investigation
After reporting on a shadowy online firm that regularly changed names and owed multiple customers hundreds of pounds last year, the Cable has found evidence linking it to a new business that also keeps shifting its identity.
How the Help to Buy scheme became a massive hindrance to my family moving house
Government loans promised an affordable path onto the housing ladder. But for some they have only deferred unmanageable debt, and a change in the firm administering Help to Buy has set off a nightmare for people trying to move.
Bristol Harbour boat dwellers face harsh winter as council bans stoves
People living in boats on Bristol harbour are locked in a legal dispute with the council after it hiked mooring fees. Now, new licences outlawing the types of heaters used on most boats could make life even harder.
How a Bristol historian found Edward Colston's brother was a slave trader too
Groundbreaking new research into the city's slave trade by a historian at Bristol University reveals it began 35 years earlier than previously thought.
VIDEO: Jeremy Corbyn on local news, media ownership and politics for the many
We caught up with the ex-Labour leader at June's Bristol Transformed festival, to discuss his Peace & Justice Project's local news initiative and whether making jam is, in fact, political.
Watch: 'I was a conspiracy theorist for 15 years. Now I'm on a mission to bring others back to reality.'
Brent Lee Regan from Bristol describes his journey down the rabbit hole of internet conspiracies and back to reality, and how it led him to creating his podcast explaining how conspiracy theories work.
Race, language and labels: what do people really think about the term 'BAME'?
The government announced last month it was dropping the problematic term, but is it still useful in certain situations and are diversity initiatives still needed?
Popular series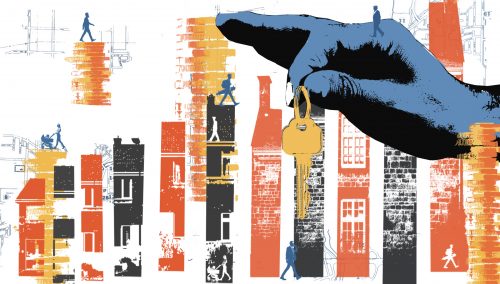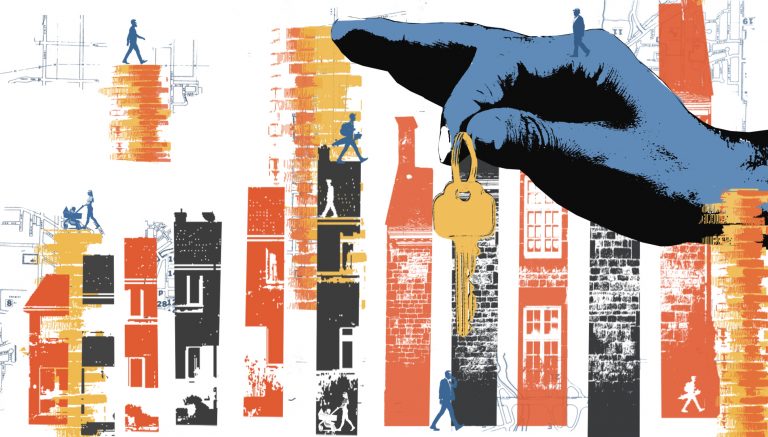 In Disrepair: Bristol's broken renting system
This series will tell the stories of renters in Bristol, dig into how the pandemic has affected the crisis, and, crucially, what can be done about it. We will join the dots between local issues and the wider housing crisis in the UK, holding the council and central government to account on pledges for action.
Bristol History Podcast is dedicated to exploring various aspects of Bristol's history, hosted by Tom Brothwell. Produced in partnership with the Bristol Cable since April 2018.
Listen: Sabrina, goddess of the River Severn
Nicola Haasz discusses the origin myths of Sabrina, goddess of the River Severn, and the cultural responses the river has elicited through history.
Listen: How hundreds of squatters responded to the housing shortage after the war
Author Eugene Byrne discusses the mass squatting movement in Bristol in the summer of 1946, which saw saw ex-military bases occupied by hundreds of people who found a direct solution to the housing crisis.
Listen: The Bristolian Refugee by Sam Sayer
Your Bristol Life is a new series of five podcasts shining a light on underrepresented aspects of Bristol's history. This BCfm series was made with the Bristol Cable, Bristol History Podcast and In The Dark.