Join 2,600+ Cable members redefining local media
Your support will help the Cable grow, deepening our connections in the city and investigating the issues that matter most in our communities.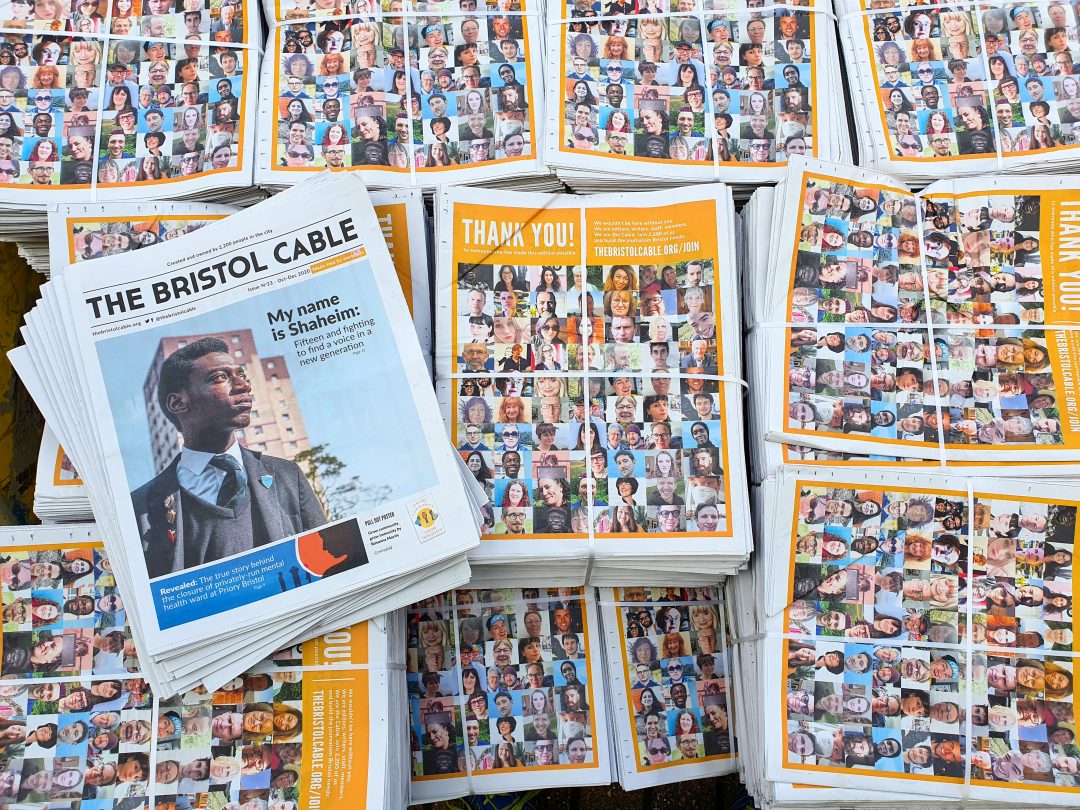 Latest stories
Construction errors delay Lockleaze's factory-built homes, leaving buyers in the lurch
Modular homes at Legal & General's Bonnington site have been hit by six-month delays in completion, after a 'serious mistake' meant brick walls had to be dismantled.
Council's SEND social media spying inquiry facing further delays
An independent inquiry into allegations of social media surveillance by Bristol City Council has been put on hold until a separate Ofsted inspection is complete, councillors heard.
MPs recommend government funding to 'revive' local journalism
In a new report, MPs acknowledge that local journalism is in crisis, saying major outlets have compromised quality for clicks and more funding is needed to support local public interest journalism.
Watch: 'I was a conspiracy theorist for 15 years. Now I'm on a mission to bring others back to reality.'
Brent Lee Regan from Bristol describes his journey down the rabbit hole of internet conspiracies and back to reality, and how it led him to creating his podcast explaining how conspiracy theories work.
The Bristol Cable wins grant funding for community tech
Funding to develop and democratise our in-house membership platform will come from Power to Change.
Callout: How is Bristol's bus chaos affecting you?
We want to hear your experiences of the recent cuts to Bristol's bus services, as we explore solutions to the problem.
How do we build cities fit for the future? This is the question we're trying to answer in our year-long series of solutions journalism
Interactive: Where can you afford to rent in Bristol?
Over the last 12 months we've been keeping track of properties on Bristol's rental market. Can you find somewhere to live within your means?
Lessons from Lille, as Bristol explores rent controls to tackle its housing affordability crisis
As Bristol prepares to ask the government for extra powers to bring in rent controls, the Cable investigates what can be learned from across the channel in France, and in Scotland where reform is already in motion.
Rethinking regeneration: Could co-design help transform Bristol's housing estates?
It's crunch time for many of the city's post-war housing estates. Could its crop of radical co-design projects provide a model for delivering regeneration at scale?
Should Bristol be a high-rise city? This series tells the stories of residents of an Easton tower block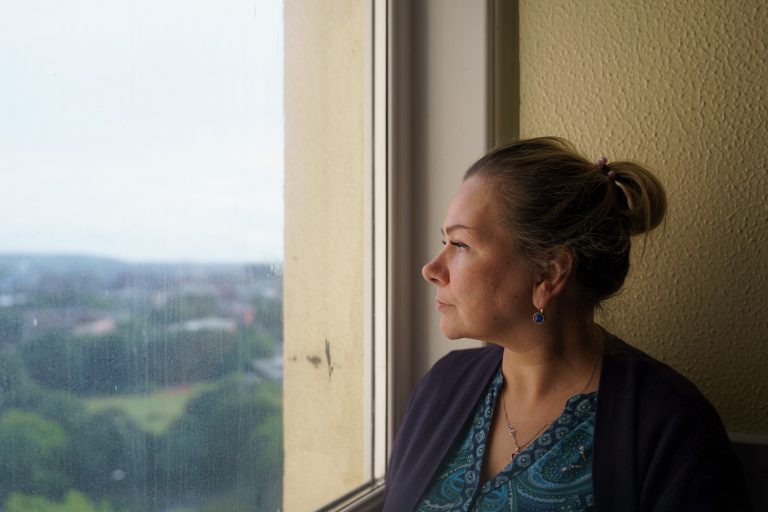 Life in Lansdowne: Calls for change from the scene of a tragedy
Easton high rise tenants tell how the death of a young woman has heightened their concerns about safety and mental health in the block.
Fascinating and challenging conversations from characters on big topics facing the city and beyond.
Listen: Bristol Unpacked with Bristol 24/7 editor and Hotwells election hopeful Martin Booth
We sat down with the journalist to discuss his plan to run as an independent candidate in February's Hotwells and Harbourside council by-election, before he pulled out of the race.
Working to welcome refugees amid the culture wars, with Fuad Mahamed, founder of Ashley Community Housing
The man who founded Ashley Community Housing discusses navigating the fraught political landscape of immigration.
The local GP Dr Patrick Hart fresh from court for sabotaging a petrol station with Just Stop Oil
'A deranged criminal eco-terrorist cult' or canaries in the climate coal mine?
Uncovering injustice and wrongdoing
Revealed: 'Miss Conduct' yacht owner is rogue landlord who spun 'web of deceit' to mislead tenants
Thomas Flight hid behind aliases and fake addresses, and deployed aggressive 'agents' to deny people living in his St Paul's flats their rights as tenants.
Revealed: Serious incidents ongoing at controversial south Bristol flats, despite council review
Minutes obtained by the Cable show ongoing problems at Imperial Apartments in Hengrove, with concerns being raised over tenants' mental ill-health, energy costs, the 'unwelcoming' environment and the behaviour of security staff.
Bristol council was warned of polystyrene cladding dangers long before tower block blaze, so why didn't it act sooner?
The Cable quizzes Bristol City Council's housing chief on the 'urgent' rollout of new high-rise fire safety measures, how much it's all going to cost, and why the authority didn't act faster.
'Academic and support staff are suffering – it's time for universities to dip into their rainy day funds'
University of Bristol staff deserve a pay rise after years of real-terms cuts, so why won't it lift salaries? Recent growth is unsustainable, and investing in pay could help not just workers but local businesses and the city.
'We need to keep the local currency dream alive'
The Bristol Pound's managing director discusses the rise and fall of the local currency project, where it went wrong, and why we should keep experimenting.
'Faced with a deadly crackdown, we need to be the global voice of Iranians'
Iran has been rocked by weeks of protests after the death in custody of 22-year-old Mahsa Amini. In Bristol and elsewhere, thousands of people are demonstrating in solidarity this weekend.
Race, language and labels: what do people really think about the term 'BAME'?
The government announced last month it was dropping the problematic term, but is it still useful in certain situations and are diversity initiatives still needed?
'People are scared': A Russian who opposes war speaks out on state-controlled media and economic collapse
With the war in Ukraine entering its third week, this is what's happening on the other side of the border.
Watch: The new documentary celebrating Bristol's inner-city walks
The film profiles a grassroots project called Slow Ways which hopes to get more people walking further – with all the associated benefits.
Popular series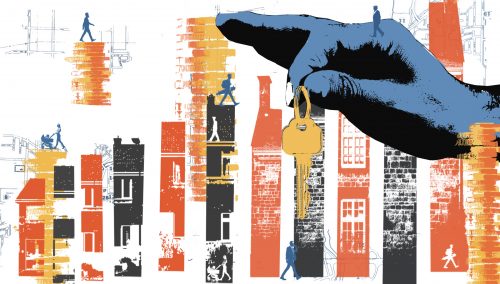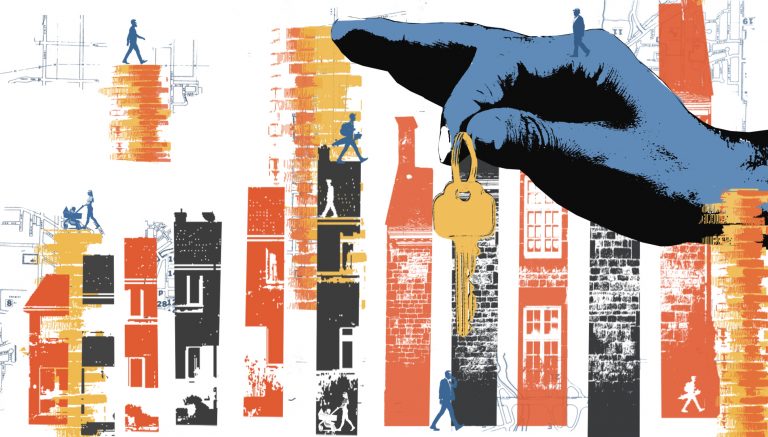 In Disrepair: Bristol's broken renting system
This series will tell the stories of renters in Bristol, dig into how the pandemic has affected the crisis, and, crucially, what can be done about it. We will join the dots between local issues and the wider housing crisis in the UK, holding the council and central government to account on pledges for action.
Bristol History Podcast is dedicated to exploring various aspects of Bristol's history, hosted by Tom Brothwell. Produced in partnership with the Bristol Cable since April 2018.
Listen: How hundreds of squatters responded to the housing shortage after the war
Author Eugene Byrne discusses the mass squatting movement in Bristol in the summer of 1946, which saw saw ex-military bases occupied by hundreds of people who found a direct solution to the housing crisis.
Listen: The Bristolian Refugee by Sam Sayer
Your Bristol Life is a new series of five podcasts shining a light on underrepresented aspects of Bristol's history. This BCfm series was made with the Bristol Cable, Bristol History Podcast and In The Dark.
Listen: The Bristolian poet prodigy Thomas Chatterton who died at 17
Born in Redcliffe in 1752, Chatterton produced a great body of poems, plays and prose works before his death as a teenager.