Latest stories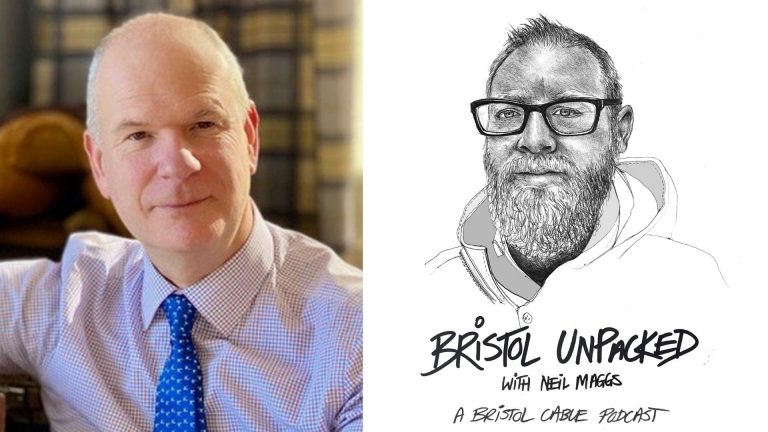 Listen: Bristol Unpacked with Neil Maggs
Tory Police and Crime commissioner Mark Shelford, on crime, riots and institutional racism in policing
The new PCC on the Police and Crime Bill, the riot and protests in Bristol and how policing can be just and effective.
'That's not the way to legislate': Lords slam the Police and Crime Bill for being too big, wide-ranging and draconian
This week the government's controversial proposed legislation was debated in the House of Lords, with peers joining a chorus of voices who have criticised its measures to quash protest and criminalise trespass.
More children in care are being housed outside Bristol as Covid fallout bites
The number of children in the care of Bristol City Council being housed in children's homes outside the city has nearly doubled since early in the pandemic.
St Anne's: in the block and woods
A series of photos showing a community group in St Anne's learning photography, in a free workshop run by two UWE Bristol volunteers.
Watch: How will flooding affect Bristol?
The council is already drafting strategies to protect us from flooding caused by climate change – and we've taken a look at them.
Escape from Hong Kong to Bristol: 3 protestors speak out on police brutality and life in exile
They are keeping the spirit of the pro-democracy protest movement alive - and wondering whether they'll ever go home.
Watch: The Bristol NGO taking plastic pollution to Westminster
This month, the EU banned all single-use plastic while England's legalisation falls woefully behind. But Bristol-based charity City To Sea is demanding change.
Uncovering injustice and wrongdoing
Riot charges handed to Bristol Kill the Bill protesters are rare in recent history of unrest in Britain
Protesters face up to 10 years in prison after being charged with the most serious of public order offences. Lawyers comment on what this means and how recent riots and protests have been dealt with by the criminal justice system.
A toxic chemical is being sprayed in Bristol despite pledges, but progress is being made
That circle of dead grass or shrivelled weeds surrounding a bench in a park is probably caused by a weed killer at the centre of a long-running controversy.
West of England Mayor directed business that tried to profit from logging on rainforest island
The company had a shareholding in an offshore company with plans for logging in West Papua, but Norris says he wasn't involved.
Join 2,600+ Cable members working together to redefine local media.
Your support will help the Cable grow, deepening our connections in the city and investigating the issues that matter most in our communities.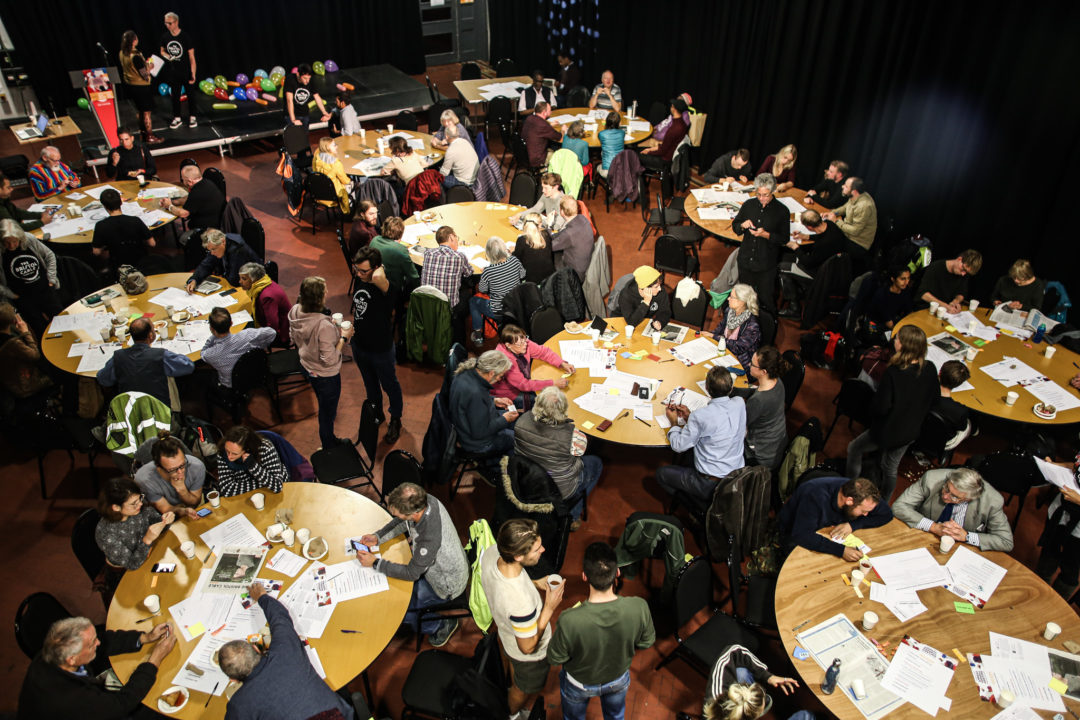 'My pension is being invested in the destruction of the Amazon rainforest. This can't continue.'
A Bristol Cable member explains why she has taken part in recent Extinction Rebellion protests against the Avon Pension Fund investing in BlackRock.
'Saving every tree is not the answer'
In recent years it seems there hasn't been a single tree-felling in the city that hasn't been met with some kind of outcry, regardless of how clearly the benefits outweigh the cost. We must confront this shortsightedness.
'It's still in our hands, but only just': Explainer special on Bristol and climate change
In this special edition of our weekly Bristol Briefing, climate scientists and local activists respond to the landmark IPCC report on climate change.
Fascinating and challenging conversations from characters on big topics facing the city and beyond.
Listen: Bristol Unpacked with Bristol South MP Karin Smyth on 'undemocratic' mayoral system, Labour's past failings, and why the Merchant Venturers must go
The Labour MP for Bristol South Karin Smyth talks about her background and her eventful six years in parliament.
Listen: Bristol Unpacked with campaigning parent and councillor for Hartcliffe Kerry Bailes on the Special Educational Needs crisis
Kerry Bailes is a longstanding campaigner for Hartcliffe and a leading voice among parents seeking a solution to the Special Educational Needs and Disability provision crisis in the city.
Listen: Bristol Unpacked with the Master of the Merchant Venturers, on whether they are an all powerful elite club, or just charitable business people
The Society of Merchant Venturers is often talked about in conspiratorial tones.
The Bristol Cable is not just a publisher, it's a community of 2,600+ people

Stand to be a Bristol Cable director
Do you think the Bristol Cable is an exciting project with potential to grow and further benefit Bristol and the wider media landscape? Do you...
The latest on how the pandemic is affecting our city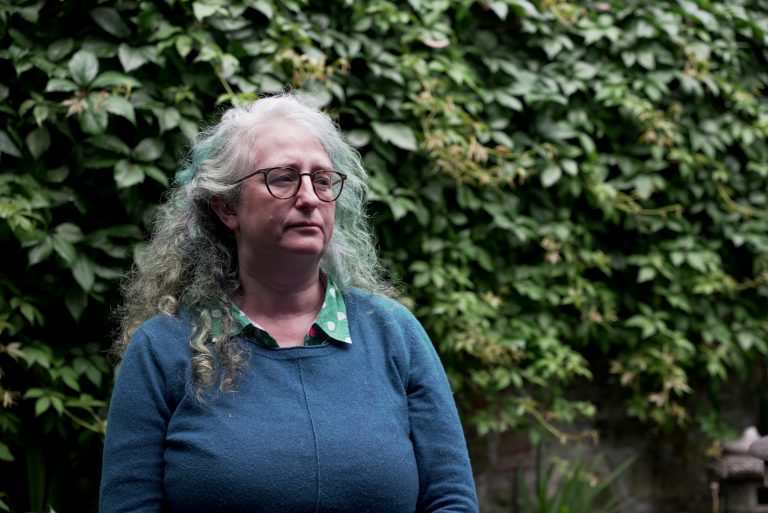 Long Covid and the frontline of mass unemployment
Over a million people are still unwell months after catching Covid-19. With sick pay quickly running out, thousands could lose their jobs and face financial ruin.
How Bristol is responding to surging demand for mental health support linked to Covid-19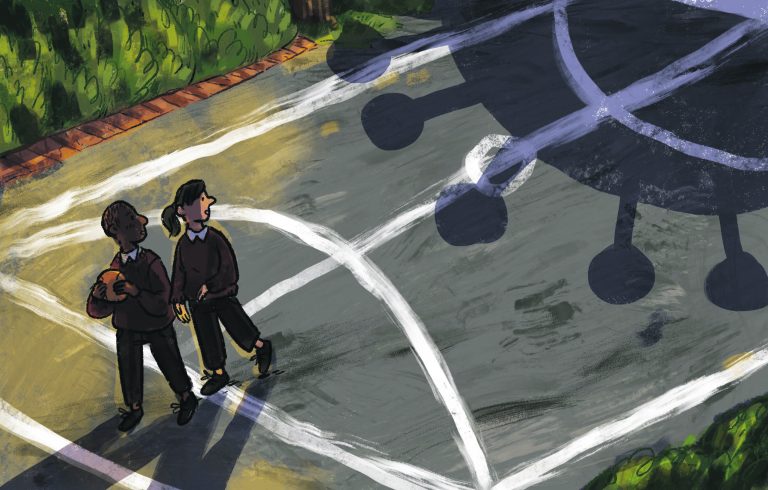 How can schools address the long-term impacts of Covid-19 this academic year?
As kids go back to school this week, schools are considering how to repair the damage of the last 18 months.
Bristol History Podcast is dedicated to exploring various aspects of Bristol's history, hosted by Tom Brothwell. Produced in partnership with the Bristol Cable since April 2018.
Listen: How local industry profited from the slave trade
The hidden history of how the family wealth of Edward Protheroe, famous coal industrialist in the Forest of Dean, was built on the slave trade and labour of enslaved people on sugar plantations.
Listen: Healthcare in Bristol before the NHS
This week I met with Dr Michael Whitfield to discuss Bristol's dispensaries. For the two hundred years or so before the creation of the NHS in 1948, the dispensaries were one of the main providers of healthcare in Britain, especially for its poorest people. We discussed how the dispensaries opera...
Bristol History Podcast: State Surveillance in Bristol and Beyond
This week I spoke with Colin Thomas and Tim Beasley of the Bristol Radical History Group to discuss the history of state surveillance in their...