Latest stories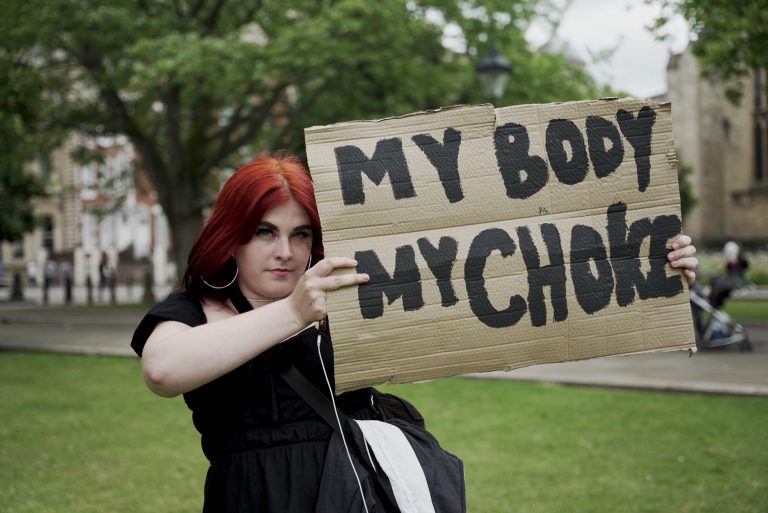 'It's not pro-life, it's pro-misogyny': Bristol marches on abortion rights
A protest on Saturday saw speakers bring to light the murky legal picture around abortion in the UK, just two weeks after the US Supreme Court effectively banned abortions for millions.
Share your experiences of living in a high-rise
Do you have a positive story about the social aspects of living in a high-rise apartment building? Are you having problems with crime or antisocial behaviour, or with maintenance in a tower block that's in disrepair?
Carers strike to protest pay cuts at St Monica's Trust care homes
Staff, who in two years could lose up to thousands of pounds in wages, report colleagues are leaving amid 'intimidating' behaviour from management.
'This house became the gate to hell': Bristol modern slavery victims tell of horrific abuse as ringleaders are jailed
Maros Tancos and Joanna Gomulska's sentencing brings an end to a case charities say highlights the need to address immigration system failures that stop survivors coming forward.
Bristol's mayor shouldn't cherry pick which journalists attend his briefings
Local democracy reporters have been banned from attending Marvin Rees' press conferences, sparking a boycott from local media outlets.
Bristol trial tackling drink spiking is hailed a nationwide success
A pilot project in Bristol has seen reports of drink spiking cases skyrocket – meaning the recent awareness campaign might have made people feel more able to speak out.
Decision over Bristol strip club ban to be made within weeks
The fate of sexual entertainment venues in Bristol will be determined at a licensing committee meeting on 28 July, the group's chair has confirmed.
The Bristol Cable is more than just a newspaper, it's a community of 2,800 people
The Cable view: Time to build a new political system in Bristol
After voting to scrap the mayoral system, Labour and the Greens have the opportunity to form a progressive alliance. But Bristol's political culture needs work, too.
Barton Hill and Redfield in focus
Do you live in Barton Hill or Redfield? Tell us what you want the Cable to investigate.
'I feel so uninformed': Cable readers on Bristol's mayoral referendum
Does the mayor have too much power and exclude councillors? Or is having a mayor the best way to overcome stalemates in a politically divided city? Here's what Cable readers had to say.
In Disrepair: Bristol's broken renting system
Read more
This series will tell the stories of renters in Bristol, dig into how the pandemic has affected the crisis, and, crucially, what can be done about it.
Is there such thing as an ethical landlord?
Simon Broadhead rents out 10 properties in Bristol, and claims to be an ethical landlord. But what does that mean and what's on the horizon for reform of the private rented sector?
Bristol campaigners and politicians welcome 'long overdue' reforms for private renters
Scrapping no fault evictions, better standards and a potential landlord registration scheme could become law. But more needs to be done on the city's renting crisis in the meantime. 
Revealed: The Disabled Bristolians waiting months and years to live in accessible homes
Housing adaptations for Disabled people should offer independence – but for many it's a prolonged bureaucratic nightmare.
Fascinating and challenging conversations from characters on big topics facing the city and beyond.
Bristol Unpacked Paul Hassan, the community sector leader who says a mayor is best for the city and the vote is 'self-indulgent'
The last of four episodes in a mini-series dedicated to understanding what's at stake in Bristol's upcoming mayoral referendum on 5 May.
Bristol Unpacked Nicola Bowden-Jones, the ex-Labour councillor who says the mayoral system is 'sexist and anti-democratic'
Part three of four episodes in a mini-series dedicated to understanding what's at stake in Bristol's upcoming mayoral referendum on 5 May.
Bristol Unpacked Ellie King, the Labour councillor coming out to bat for the mayoral system and take on critics
Part two of four episodes in a mini-series dedicated to understanding what's at stake in Bristol's upcoming mayoral referendum on 5 May.
Uncovering injustice and wrongdoing
From exclusion zones to convictions: How Bristol's rough sleepers can be criminalised under controversial notices
The government has promised to scrap the Vagrancy Act, but campaigners fear this long-awaited reform could mean the use of other powers to target homeless people will become more widespread.
Revealed: Parents taking legal action over mistreatment of son at special needs school
A former worker has also shed light on what happened before St Christopher's closed in 2019 and police investigated child cruelty.
Would a database that names and shames rogue landlords help protect renters?
London renters can access a searchable database of enforcement actions against landlords. Could something similar help people navigate the minefield of finding somewhere to live in Bristol?
Race, language and labels: what do people really think about the term 'BAME'?
The government announced last month it was dropping the problematic term, but is it still useful in certain situations and are diversity initiatives still needed?
'People are scared': A Russian who opposes war speaks out on state-controlled media and economic collapse
With the war in Ukraine entering its third week, this is what's happening on the other side of the border.
Watch: The new documentary celebrating Bristol's inner-city walks
The film profiles a grassroots project called Slow Ways which hopes to get more people walking further – with all the associated benefits.
Join 2,800+ Cable members redefining local media
Your support will help the Cable grow, deepening our connections in the city and investigating the issues that matter most in our communities.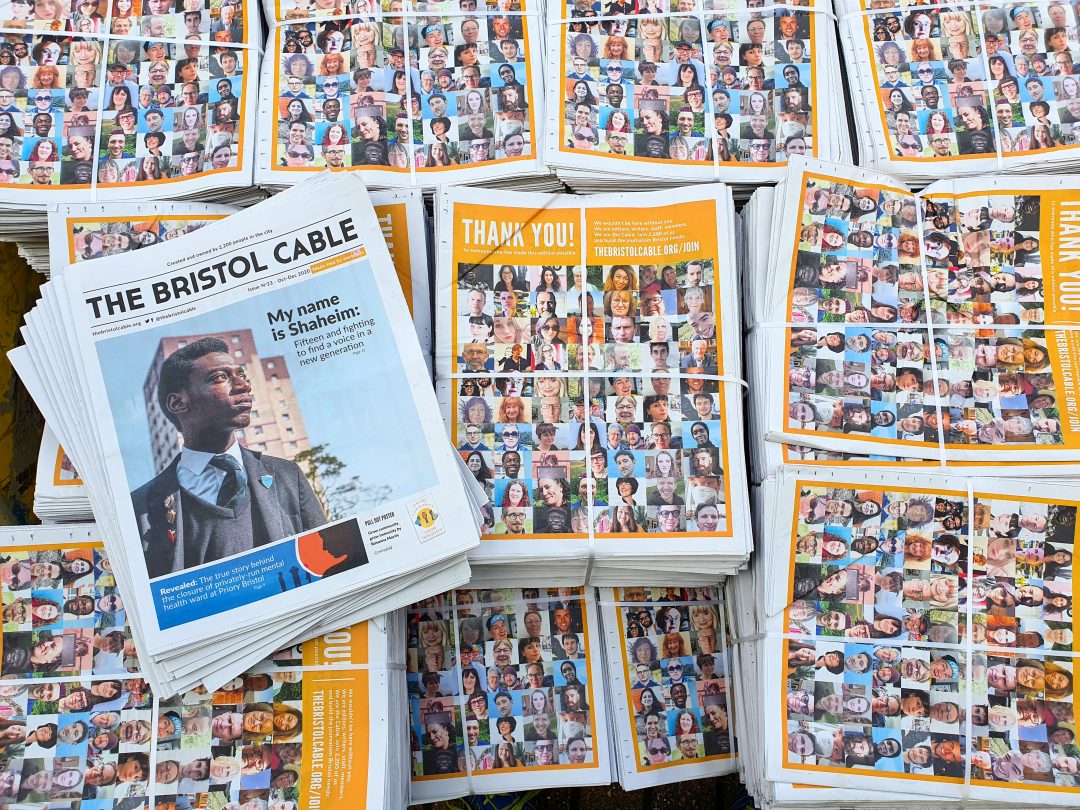 Bristol Airport expansion case highlights loopholes in national climate policy, say campaigners
Lawyers bringing the anti-expansion case to the High Court want to emphasise that no one is considering the cumulative impact of regional airport expansions.
'Nobody was talking to people in the Mosque about climate change'
Abdul Malik's 'Muslim Guide to Climate Change' has been recognised by Bristol's project on community level climate action.
'It's what God is asking of me': Bristol reverend, 80, will risk arrest again to raise awareness of climate crisis
Supporters cheered as Reverend Sue Parfitt had a conviction overturned by a judge.
Bristol History Podcast is dedicated to exploring various aspects of Bristol's history, hosted by Tom Brothwell. Produced in partnership with the Bristol Cable since April 2018.
Listen: Ann Yearsley, the working class Bristol poet who took on the slave trade
Brycchan Carey, Professor of English at Northumbria University, talks about the life and work of 18th century Bristolian poet and milkwoman, Ann Yearsley.
Listen: Meet Bristol's ballooning pioneer Don Cameron
Cameron Balloons created the first modern hot air balloon in Western Europe, and it has since become a beloved symbol of the city.
LISTEN: Telling the stories from Bristol LGBTQ people going back 300 years
Andrew Foyle from Outstories Bristol, a volunteer community history group, discusses the stories of LGBTQ people throughout Bristol's history from the 17th century to the present day.