Reports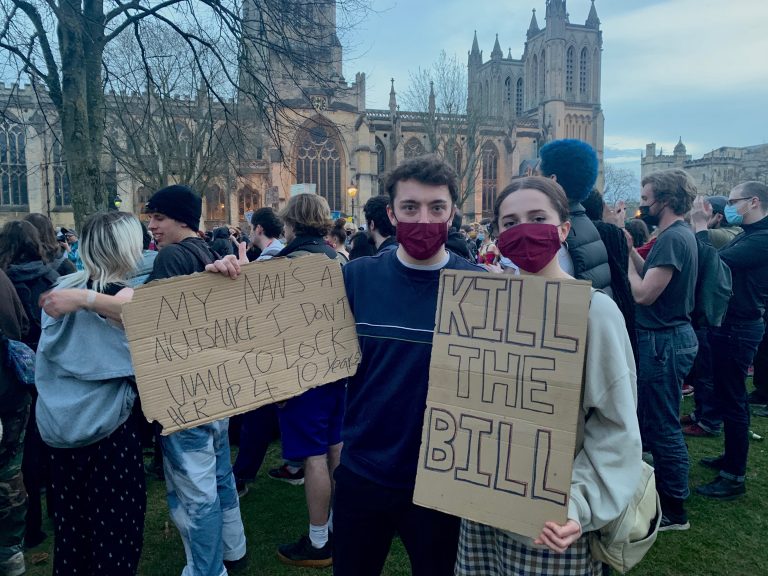 What is the Police and Crime Bill, why does it matter, and why are people so angry?
The wave of dissent ongoing in Bristol looks set to continue across the UK as the Home Office's Police and Crime Bill progresses. What's at stake in the proposed legislation, how will it impact individuals and communities, and what alternatives do its opponents propose?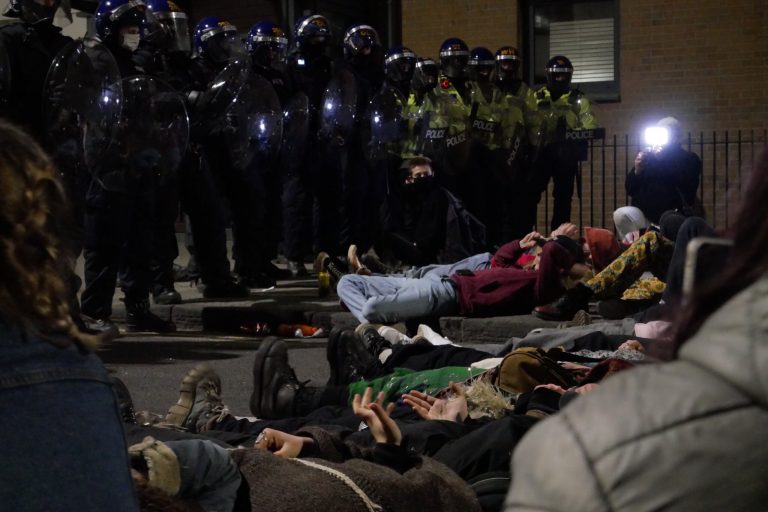 Police and Mayor 'decided collectively' to clear sit-down protest on College Green
In a candid radio interview with the Bristol Police Area Commander this morning, it was disclosed that police decided collectively with the Mayor to clear...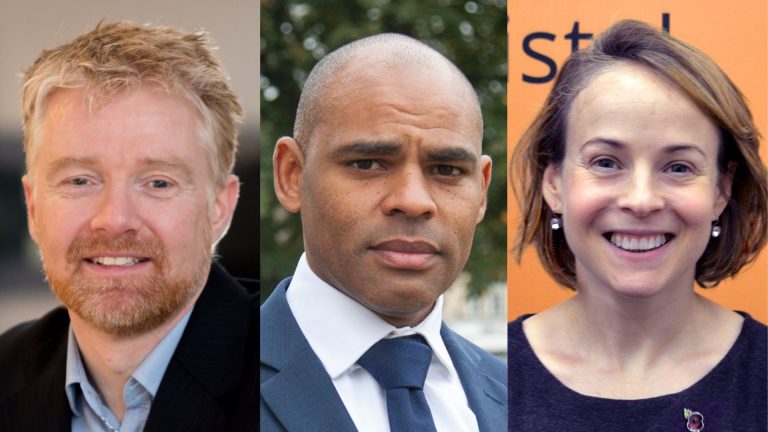 How Bristol politicians and election candidates have responded to Friday's Police and Crime Bill protest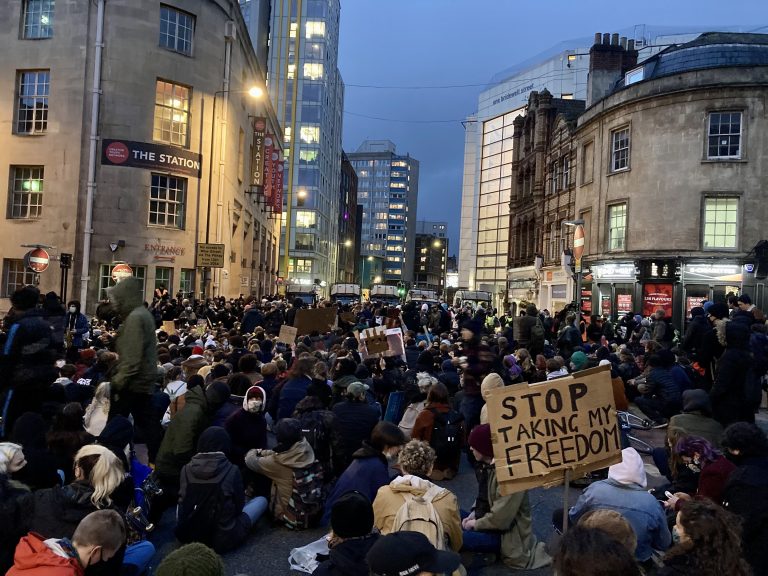 Watch: Police forcefully break up Police and Crime Bill sit-down protest followed by major clashes
These workers on strike at British Gas are facing 'fire and rehire'. Is this a sign of things to come?
As we speak to Bristol's British Gas workers striking against 'fire and rehire' tactics, similar disputes rage across the country - is this a sign of the times?
Police violently shut down peaceful sit down occupation of College Green
The protest was peaceful before police arrived, with participants sitting down listening to speeches and singing.
Bristol and the Police and Crime bill; A day and night of protest and unrest
As videos gripped the world from the clashes on Sunday night, a report on the day's events and how thousands protested against the Police and Crime Bill.
Watch: How the Police and Crime Bill riot in Bristol unfolded
Bristol is reeling after some of the most serious clashes between protestors and police seen in Britain for years.
Bristol councillor launches attack on the Labour group after quitting party
A Bristol councillor describes the Labour party as being "focused on power for power's sake and beset with a culture of fear and bullying"
Bristol becomes first UK city to ban ads for junk food, payday loans and gambling
Campaigners want the council to go further, and ban ads for 'climate wrecking products' like cars and airlines.
Councillors approve public consultation on controversial strip club ban
Plans to ban sexual entertainment venues have been cricitised by councillors, sex workers and the nighttime economy sector. But now the public will have its say.
Cost of Bristol Beacon refurb more than doubled
The refurbishment cost has more than doubled, partly because of a huge number of unforeseen structural problems.
'Colston 4' to stand trial at Bristol Crown Court on 13 December
The protestors have pleaded not guilty and their lawyers say they will 'fight these criminal charges vigorously'.
Analysis: Budget bust up between Labour councillors and mayor over council house rent freezes
As City Hall delivered the budget this week, we analysed what it means for the city, sitting through a four-hour meeting so you don't have to.
The Bristol Briefing: Initial Covid-19 surge testing results 'very reassuring'
Bristol's infection rate and hospital admissions have continued to fall on the eve of the government announcement on our route out of lockdown next week.
Beloved Bristol brewery forced to ask for crowdfunding to stay afloat
Dawkins Ales, which also owns popular Bristol pubs, is calling for help from local people to save the business from falling victim to Covid-19.
Amazon agency warehouse workers allege being underpaid and shifts cancelled last minute
Two major employment agencies contracted by Amazon for warehouse work accused of underpayments and zero hour contracts, breaching Amazon's own company policies.
Bristol parents say employers are wrongly classing them as keyworkers to get their kids into school
Physical attendance in schools is higher this lockdown, and parents say it's partly because they're being pressured by employers to send their children in.
Much-needed secondary school won't open until 2024 at earliest, parents told
Oasis Temple Quarter School was supposed to open in 2018, but further planning delays mean more children in east Bristol will have to be squeezed into existing schools for years to come.
Mutated Covid variant found in Bristol no more infectious or dangerous, health experts say
11 cases of the mutated form of the Kent variant have been found in Bristol but it's thought to be no more infectious or dangerous than its parent, according to health experts
Bristol City Council goes back to the drawing board on Cumberland Basin plans
The council goes back to basics with its controversial 'Western Harbour' proposals after previous concerns about transparency.
Southmead Hospital taking 'critically ill COVID patients' from as far away as Birmingham
Southmead Hospital faces 'challenge' as patient numbers hit a peak and surgeries and routine appointments are cancelled last month.