People's History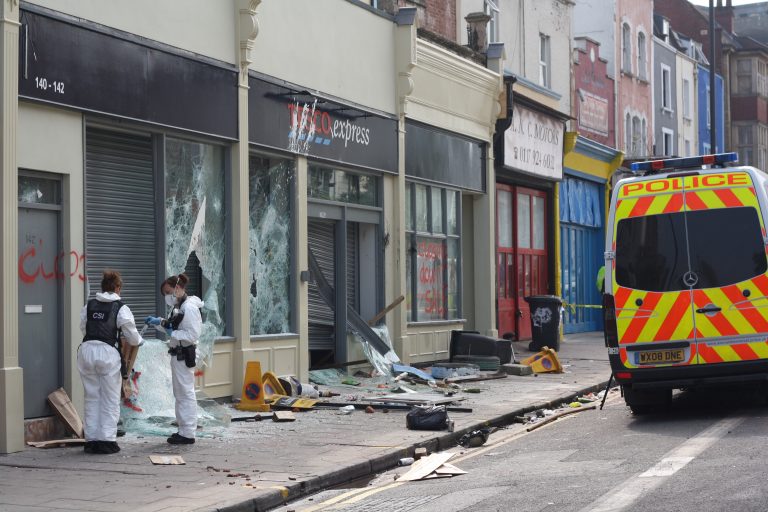 Stokes Croft Riots: 10 years on
Key changes being made to the Stokes Croft Tesco in 2021 mean the story is as relevant, and murky, as it ever was, says Eliz Mizon. What led to the 'Stokes Croft riots' ten years ago?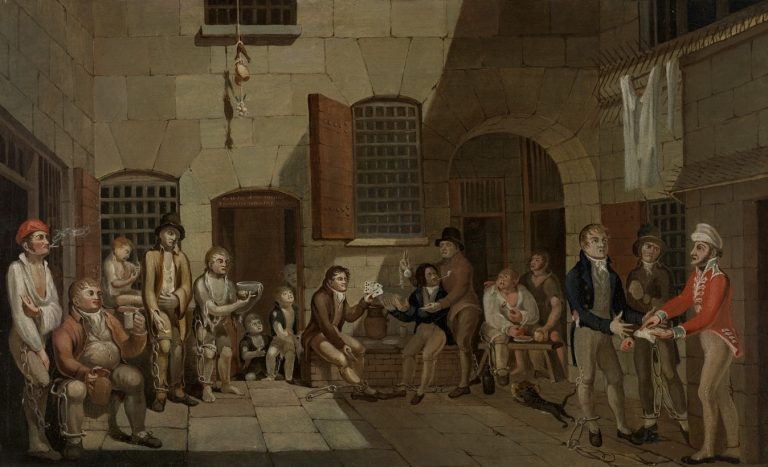 The Convict Architect and Cotham Conman
Francis Greenway's death sentence in a Bristol court was commuted to transportation and through sheer luck and grit he became one Australia's most famous architects
Bristol History Podcast: Centuries of slavery and the city, and how enslaved people helped abolish the trade
Bristol's long involvement in trading enslaved human beings, and the overlooked history of how it was brought down.
Bristol History Podcast: The Bristol Bus Boycott
This week I met with Professor Madge Dresser to discuss the Bristol Bus Boycott of 1963. The boycott against the Bristol Omnibus Company over its racist employment policy was the first black-led protest against racial discrimination in post-war Britain. We explored race relations in Bristol aroun...
Bristol History Podcast: Witches and Witchcraft in the West Country
This week I met with Mike Slater, West-Country Occult Historian, to discuss the history of witchcraft in the West Country. We spoke about the continuance...
Bristol History Podcast: Graffiti and Street Art in Bristol
Nowadays Bristol is internationally known as a centre of graffiti and street art culture. I met with John Nation – pioneer and promoter of graffiti...
The tale of Bristol's fascist-sympathising, disability rights-promoting first woman MP
Retracing a mission to uncover the elusive and conflicted past of Bristol's largely forgotten, fascist-sympathising, disability rights-promoting first woman MP
Time flies by when you're smashing teeth on concrete: Dean Lane Skatepark through the ages
Archive photos from a recent film about Bedminster's beloved skatepark, as the filmmaker reflects on why it still means so much to local people today.
The tragic story of Hannah Wiltshire and a Bedminster Workhouse resonates today
An untimely death led to a campaign for justice by the local community.
Bristol History Podcast: Bristol University and its Historians
This week I met with Dr. John Reeks to discuss Bristol University and its historians. The university was founded in 1909 and dominates much of...
Unlocking the cells: Bristol's history of prison reform
From rioting in 19th century to fighting for prisoner rights in the 1970s, Bristol has a long history of attempted prison reform.
From poverty to luxury: hidden history behind the Blackberry Hill housing development
Residents of the luxury Blackberry Hill housing developments now under construction on Manor Road in Fishponds will be adding a chapter to a colourful and...
Not so long ago in Bristol you could be hanged for love
As the summer Pride season starts, it is worth remembering that British society was not always tolerant of homosexuality.
Women who built Bristol: 'We were challenging all the time'
A look at some of the great women who helped shape this city.
The Bristol Reform Riots
October 1831 saw a blaze of anger and thirst for change in the city Over three days in October 1831, Bristol saw arguably the most important riot in British history.
One hundred years on, Bristol remembers those who refused to kill
Descendants of World War 1 conscientious objectors reclaim their history as a source of pride
David Olusoga: Not the "angry black guy on television"
The Bristol-based celebrity historian talks about why he challenges the white-washing of British history… and the "pretty weird" relationship the city has with Edward Colston.
Bringing the fight against apartheid to Bristol
Remembering Ron Press, the white South African dissident who became a leading light in Bristol activism.
The community razed to the ground for a road that was never built
In the 1960s the council demolished most of Totterdown, in a planning disaster still remembered by Bristolians today.
From cockfighting arena to protected green space
A history of a small hill in St Werburgh's