Bristol City Council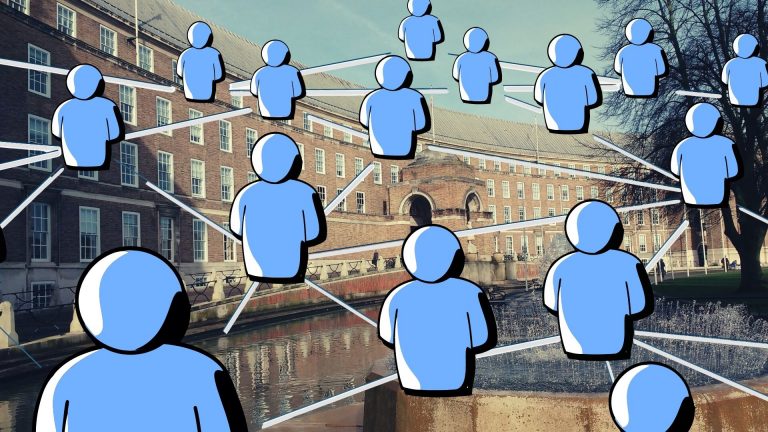 Bristol Council questioned over social media 'spying'
Councillors are asking whether the "surveillance", which they say was "covert", needed authorisation.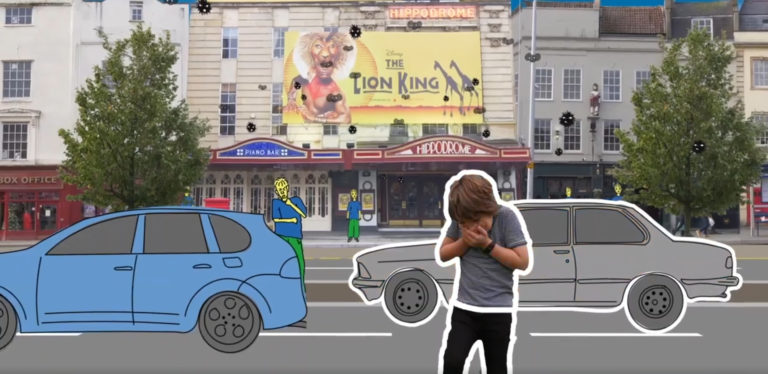 Watch: Lessons from lockdown - how can Bristol battle air pollution?
As traffic on Bristol's streets returns to normal following lockdown, air pollution levels have returned to illegal levels. What can we do about it?
'More work to do' on institutional racism at Bristol City Council
The council has been tackling the problem following a damning review into the death of Bijan Ebrahimi and complaints of racial discrimination by council staff.
Bristol Energy inquiry blocked by Labour councillors
There will be no independent inquiry into why Bristol City Council continued to pump millions of pounds into debt-ridden firm Bristol Energy.
Councillors say City Hall officers 'unduly influenced' by reporting direct to Mayor
Councillor Clive Stevens says he cannot always trust what officers say because they are 'fearful of pressure from their boss'.
Analysis: How £35 million of public money was 'lost' to Bristol Energy
Old Sparky, Private Eye's energy specialist, dissects what went so wrong for Bristol's energy company in this long read special
Council owned Bristol Energy put up for sale amid controversy
Opposition councillors are demanding a full inquiry into loss-making Bristol Energy after the city council put it up for sale.
Mayor Rees calls for Government bailout to plug £82m blackhole
Mayor Marvin Rees is pleading with the Government for an NHS-style bailout for local authorities as he warned it will take Bristol years to recover from the coronavirus.
Temporary coronavirus mortuary to open as council prepares for 'worst case scenario'
The new mortuary will increase Bristol City Council's capacity to deal with deceased people by two-thirds.
Councillors give themselves a pay rise
Bristol city councillors have awarded themselves a pay hike costing council tax payers an extra £180,000 a year while freezing the salaries of top officers....
Deputy Mayor wants pilot for safe consumption room in new drug strategy
More consultation is needed and city needs to work out how to fund it, but Asher Craig says it could be one way to reduce drug deaths, as a mock safe consumption room was on display last week.
Final Bristol tower block with Grenfell-like cladding to have it removed
Final Bristol tower bloc with Grenfell-like cladding to have it removed
Experiment in democracy, as council to pilot citizens' assemblies
Bristolians could be gathered to make decisions on issues such as the climate crisis.
What's the council ever done for us?
Everyone loves to have a good moan about the council. But they still provide vital public services. Here's a few.
Bristol Council votes to ban diesel cars from city centre
All privately owned diesel vehicles will be banned from the city centre between 7am and 3pm from March 2021.
Good money after bad? Bristol Energy's spiralling losses
Market conditions have been killing off small private energy suppliers up and down the country. Bristol Energy is by no means immune and keeps on tapping council tax payers for more money in the wake of huge losses – so is it time the council-owned firm was wound up?
After delays, council releases plan to clean up toxic air
A thousand plus pages of documents have received mixed reactions and raised uncertainties as to whether it will be implementable
'I have never experienced such intense stress': Social workers on the strain of cuts
Soaring workloads and the impact of austerity can make a tough job unbearable, say children's social workers
Government piles pressure on mayor over dirty air
A Clean Air Zone that includes charging private cars must be considered, said Therese Coffey MP.
Lawyers are threatening action over council's "seriously flawed" clean air plans
Environmental lawyers say timescales to tackle illegal pollution are unacceptable