Revealed: Pornographer mayoral candidate faces assault and 'pimping' allegation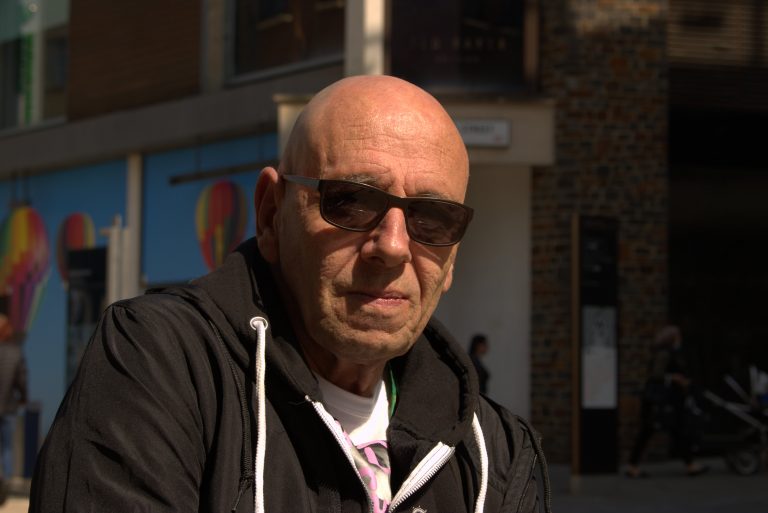 Content warning: This article contains descriptions of alleged sexual assault
Independent mayoral candidate, John Langley aka Johnny Rockard, has denied allegations that he assaulted and "pimped" a porn actress in his adult entertainment business.
Speaking exclusively to the Cable, a 25-year-old woman, who goes by the name Charlie Ten, has described being "haunted by nightmares" since her encounters with Langley in 2016.
Charlie Ten said Langley first approached her at a Bristol bus station in 2016, telling her she could be a "star".
Charlie, then 21, says she "really needed money", had just come back from travelling, and joined Langley's porn business on the promise of making thousands of pounds. She had some experience as a webcam model and had been in one solo porn shoot, but was generally new to the industry.
She claims she suffered a physical assault and was pimped at the hands of Langley. And despite his promises, she says there was little cash to be had.
Charlie, who still works in the adult entertainment industry, told the Cable: "He pimped me out, technically, I thought we were filming a video, but he left me downstairs with his friend or client with no cameras rolling."
"It was basically prostitution, if it's not being filmed, and I wasn't asked about that," said Charlie, adding: "I just felt he was putting me into dangerous situations… He was just leaving me in another room to have sex with a stranger." She said that afterwards Langley paid her £40 and pocketed £40.
Langley told the Cable he had no recollection of the alleged incident in 2016.
Former UKIP candidate John Langley, aka the BDSM pornographer Johnny Rockard, is no stranger to bad press, nor is it a secret that the independent mayoral candidate runs a porn business.
Charlie Ten contacted the Cable after seeing Langley's candidacy for the mayoral election saying her story needed to be heard.
Speaking on the condition of anonymity, a police source told the Cable that Langley has been investigated before. The source added that it can be hard to distinguish legitimate pornographic business from illegal activity and to stand it up in court.
But Langley's business "certainly has elements of what I would say are pimping and controlling prostitution for gain," said the source.
The first shoot
On her first audition shoot at Langley's home in 2016, Charlie says she was subject to an assault by the man now running for mayor.
Langley grabbed her by the back of the head and pulled her hard without prior agreement, she claims. "I immediately retracted and told him that's not okay," she said.
Charlie tells the Cable that she was "naive, desperate, and mentally ill" and did not realise who she was letting be her "agent." After her first shoot and alleged assault, she describes leaving Langley's house feeling like he was a friend.
"I thought this is just part of the industry. I just have to deal with violent men so I can be successful," Charlie said. "I didn't realise it was abuse until like a year later."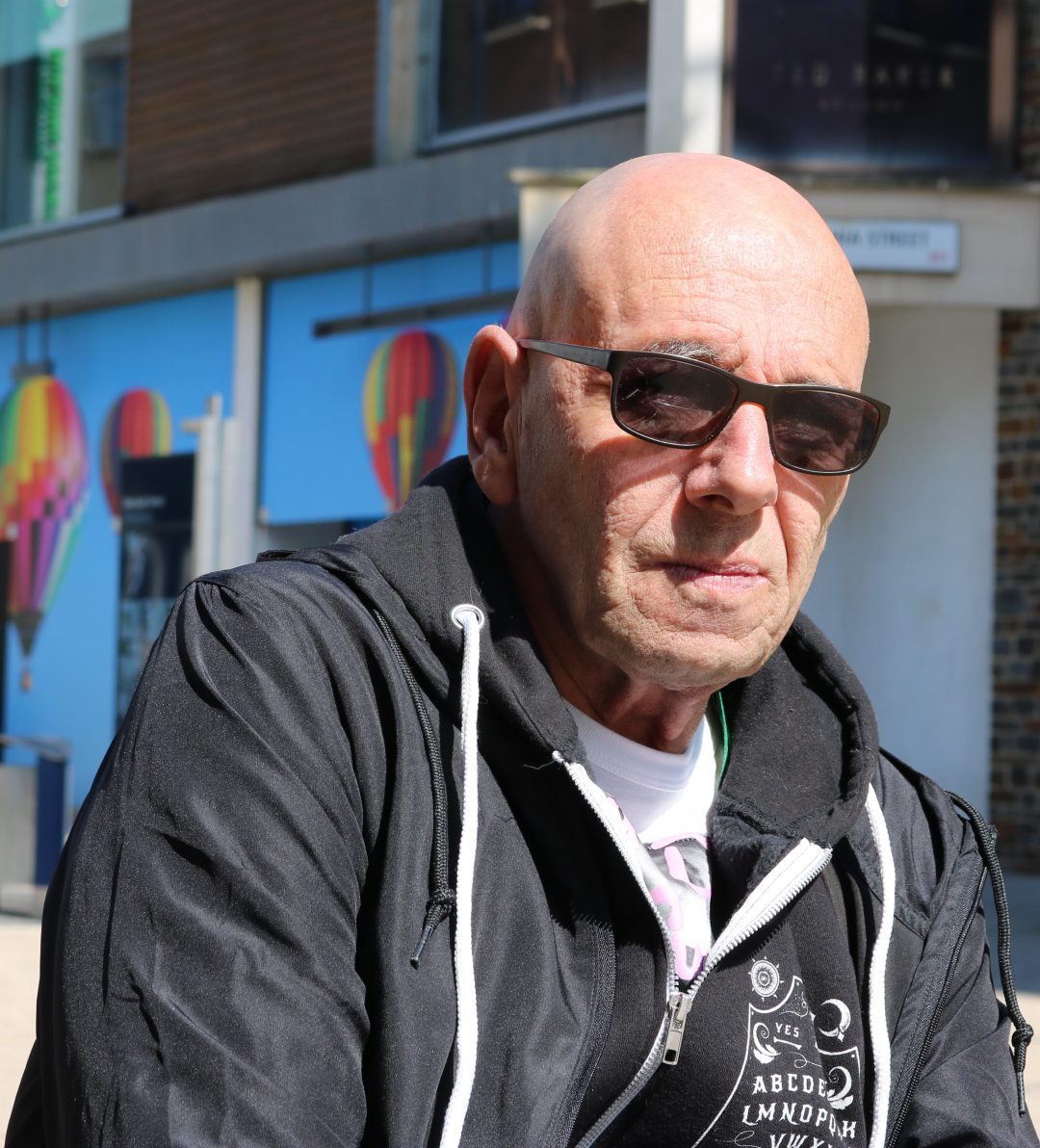 To this day, Charlie says she is traumatised by her experiences and has taken antidepressants to help her deal with the pain.
Langley did not deny pulling Charlie by the head but brushed off the assault claim: "That was part of the filming process that was agreed, because it's acting you see, it's acting," he told the Cable.
"I've been doing this for over 30 years… the difficulty comes when people don't listen, and they decide that they know better than me and all my years of experience," he said.
On another shoot at the now mayoral candidate's home, Charlie alleges Langley tried forcing her to give him oral sex without permission, adding: "I was horrified and ended the scene because he didn't tell me that would happen."
Langley strongly denied the claim and adds: "Otherwise I would have a recollection of it. But no that's just, what's that lovely expression? Embellishing."
Charlie also says Langley did not send recordings of the porn videos she featured in, despite prior agreement. "He refused to send them to me and he made money off the videos and I didn't." Langley again denied this allegation.
In 2017 Charlie Ten contacted police and was interviewed by specialist officers, but the case was shelved due to a lack of evidence in 2018.
Pimping or pornography?
The police source told the Cable that Langley "fashions himself as an international porn star but he comes across as a pimp," the source said.
But Langley dismissed claims of pimping as unfounded and describes himself instead as a porn promoter. "I'm not an agent, not a manager, I'm not any of those things at all," he said.
Pimping or controlling prostitution for gain is an offence that is rarely charged. In 2015 Avon and Somerset Police (ASP) underwent a restructuring with some specialist teams and crime squads disbanded and replaced with larger general teams with specialist officers assigned to them. One retired officer told the Cable they believe the restructuring has blunted the force's investigative edge.
Langley defends his business, describing how porn actresses use his online audience, which he claims to be in the region of three to four million viewers, "to get further work and further empower their own careers".
"I will enable and empower somebody to have the wings to fly themselves," he added. Women who appear in Langley's videos are made to sign his 'sexual consent agreement' – a document which he says is proof of a pornographic business arrangement between consenting adults. Charlie also originally signed this contract, as seen by the Cable.
The pornographer also points to his website, which includes video testimonies with women endorsing him and his business. At least one of the models describes being recruited by Langley in Bristol's Bearpit, a former hotspot for rough sleepers, while an on-street sex worker features in another of Langley's porn films.
Terms and conditions listed on Langley's website stipulate that women must go through an unpaid two-to-three day "training and induction", where he shoots videos and photos of the women. Langley denied Charlie's claims that he exploits models for free content.
Bad press
In 2015, Langley was a UKIP candidate in the local elections before being suspended from the party after a porn video in Castle Park surfaced online and the UKIP branch considered the oral sex act to be a criminal offence.
Langley also attracted controversy for attempting to recruit hard-up Bristol university students to feature in his porn films.
In 2018, the former Bristol branch chairman of UKIP, Steve Wood, was ordered to pay £40,000 in damages to a Rotherham businessman who was falsely accused of child grooming on Twitter. 
It would later emerge that the offending tweet, sent from a UKIP branch Twitter account, had been written and posted by vice-chair John Langley. In 1986, Langley was convicted of assaulting his 13-year-old stepson.
When asked if thinks he is fit to run for public office, Langley responded: "Yeah absolutely. I can defend myself and all my actions and I have no problem with it whatsoever."
But after scraping by with 367 votes in the mayoral election in 2016, there is little chance the pornographer will seize the reins of political power.
Charlie has since relocated from Bristol and is building a new life for herself, but says she still has "nightmares to this day".
A spokesperson for Avon and Somerset police said:
"A woman contacted police in 2017 to make a report of exploitation and sexual offences.
"Officers reviewed the woman's evidence but there was insufficient to progress a prosecution. We take all reports of sexual offences seriously and such cases are thoroughly investigated in line with best practice.
"If on reviewing evidence it becomes clear that there is no realistic prospect of securing a conviction, it is not a reflection on the veracity of a victim."
Do you have information? Contact journalist Alon Aviram in the strictest confidence: alon@thebristolcable.org/ 07533718547