Author: The Bristol Cable

Why Cable members are voting for change
It's time to hear from members on which issue we should prioritise in our next campaign – making drug use safer or cleaning up our air.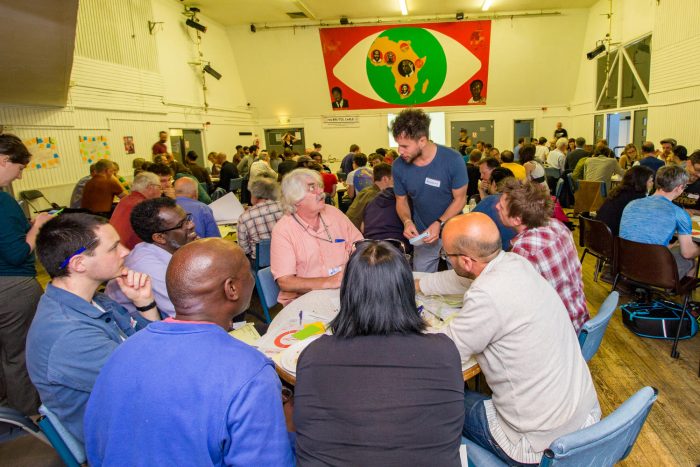 Why we go beyond flash in the pan reporting
In the digital age, news is turning into noise so we try to cut through that by telling the full story - from start to finish.
How we're creating the next Cable campaign together
We asked members what our next campaign should be… and you came up with some challenging and powerful ideas.
The Cable view: opening the surveillance state through collaboration
Following a Bristol Cable campaign, police forces must release information on mass spy technology
The Cable view: A development for justice in this city, with the help of Cable members
The Cable led calls from across the city to #bootoutbailiffs - and we're being heard.
Getting skilled up is just one way the Cable is shaking up the media
A look back at Media Lab 2018 - a free journalism course making the media more accessible.
Hiring: Community and Events Organiser
The Bristol Cable is an internationally recognised pioneer in building a new model for journalism. We – 2000 members (and growing) – are changing what local media looks like: in what we produce, how it's produced, and who owns it.
Edition 16 OUT NOW
Today, we are sending out copies of the magazine out to hundreds of Cable members. To get yours through the post, become a member and pay £3 or more a month. Otherwise, copies will be available for free from hundreds of venues across Bristol within the next week or so.
Cable members continue to shape a new media for Bristol
One hundred Bristol Cable members crammed in to the co-operative's annual general meeting, proving once again that media in the public interest must be led...
Iconic Bristol Bearpit billboard removed
The battle to reshape the Bearpit took a new turn today as the council removed Bristol's only non-corporate billboard.
Why we became Bristol Cable members (and why you should too!)
You can help sustain and grow the UK's only city-wide media co-op! The Bristol Cable makes media which holds power to account, raises up voices that need to be heard, and trains local people in media skills.
Watch: Gary Younge on the power of stories
At this event hosted by the Bristol Cable, renowned journalist Gary Younge explores how stories shape our lives, and his experience in hearing and telling them.
NHS members' meeting: Tapping into our membership
We listen to the people of Bristol as well as our members to inform our journalism. This time is was all about the NHS.
Watch: An event to tackle the pale, male and stale media
'Chat, meet, and action', an event organised by the Cable is forging a new network to tackle the the lack of diversity in media together.
We're hiring: Digital Technical Lead (Part time)
Lead the digital development of the Bristol Cable's website and digital systems, so we can better engage audiences and members with our content and organisation....
We're launching a campaign to stop the council setting bailiffs on Bristolians. Here's why.
Using muscle to collect debts is as old as money itself. But the Mayor and Bristol City Council must use fairer and more effective ways. It's time to #bootoutbailiffs.
We're hiring: Community media co-ordinator (Part time)
Support and train members of the Cable and the wider community to contribute to high quality journalism in a collaborative and accessible manner.
Listen: Debating diversity in the media
In December, the Cable brought together members of the local community and media organisations to discuss issues of representation. Listen to the full conversation here...
Help the Cable get the most out of the 2018 AGM
Members needed to help us build towards a great evening of co-operative media
The Bristol Cable wins major grant funding
What this exciting grant means for the Cable, how members got us here, and why it's still all about membership.