Housing crisis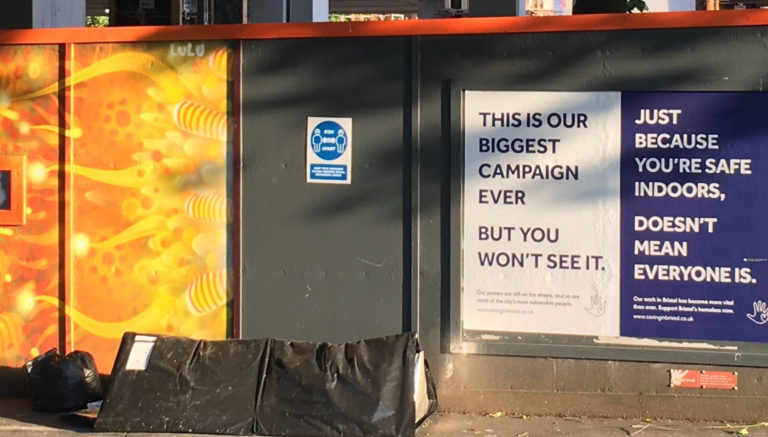 Charities scramble to find homes for 60 homeless people cut loose from Everyone In scheme
Bristol City Council carried on support for Bristol's homeless during the pandemic, long after the government withdrew funding, but now it's coming to an end and charities are struggling to plug the gap.
Housing hustings underlines scale of crisis facing next Bristol mayor, leaving more questions than answers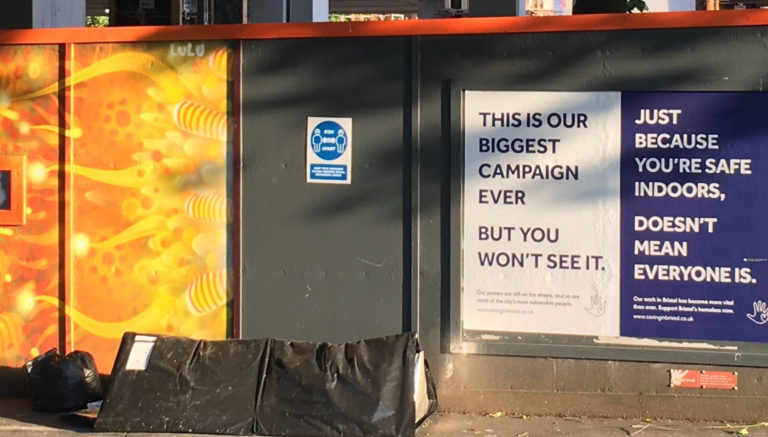 Council forced to find alternative for rough sleepers as government scraps scheme
Homeless people in Bristol will be moved out of hotels, where they'd been placed to self-isolate, and into whatever housing the council can lay its...
Beyond Brexit: In Bristol's housing crisis everyone's a loser apart from the landlords
Everyone's a loser in Bristol's housing crisis, except for landlords and people looking to sell their homes. Tenants in the privately rented sector are struggling...
Bristol's new van policy. What is it, and how will it affect you?
Injunctions, 'high' and 'low' impact, and surveillance. We explain what you can expect from the council's new van policy.
Bristol's working homeless crisis on the rise
The private landlord monopoly and lack of affordable housing is crippling Bristol's gig economy workers.
Government 'comprehensively failed' Gypsies and Travellers, report finds
They have the worst outcomes out of all the ethnicities in the UK.
To end homelessness, we need to change how we talk about it
We're not seeing the big picture, says Joe Smith, who works in the sector and is increasingly frustrated at how the issues are framed.
Revealed: Complex-needs homeless services lose out
Homeless services are having to relocate from the Compass Centre in Stokes Croft.
Tory MP wants to get rid of sites and move Travellers into houses
Charities say the bill, if passed, would lead to the forced assimilation of Gypsies and Travellers.
Road to nowhere: Bristol's hidden housing crisis
Faced with a unique housing crisis and deep-seated prejudice, where are Bristol's Gypsy and Traveller population supposed to go?
Revealed: The aristocrats behind Totterdown's unaffordable tower blocks
Bristol's red hot housing crisis is attracting a globetrotting elite. One owns this castle.
Eviction stopped and bailiffs seen off as universal credit starts to bite
First action by community union against council bailiffs buys Hartcliffe resident, facing homelessness after benefit switch, a few more days.
Tents occupying College Green in protest of Rough Sleeping policy given notice to leave
Bristol Housing Action Movement and Homes for All raise concerns about the council's new rough sleeping draft policy.
Council launch van living and rough sleeping policy consultations
BCC announces consultations for its new van and rough sleeping encampments the day after completing Greenbank evictions.
EXCLUSIVE: Council policy on van living outlines greater enforcement powers
Bristol is to become one of the first places in the country to have a stretegy for vehicle dwellers, but some fear it could simply end up displacing people. 
Students and University in battle over high rents
Bristol University is being accused of shutting out applicants from disadvantaged backgrounds, after an announcement that rents in halls will be raised from the next...
Protests while police and private security protect sale of council homes.
Continued protests whilst heavy handed policing and private security prevent disruption to public housing auction.